Communication plays an important role in completing any degree, and this skill is particularly important for students completing sport related degrees.
Sport students will have to communicate with each other, with staff, with prospective employers, and with clients, members of the public and teams after they graduate.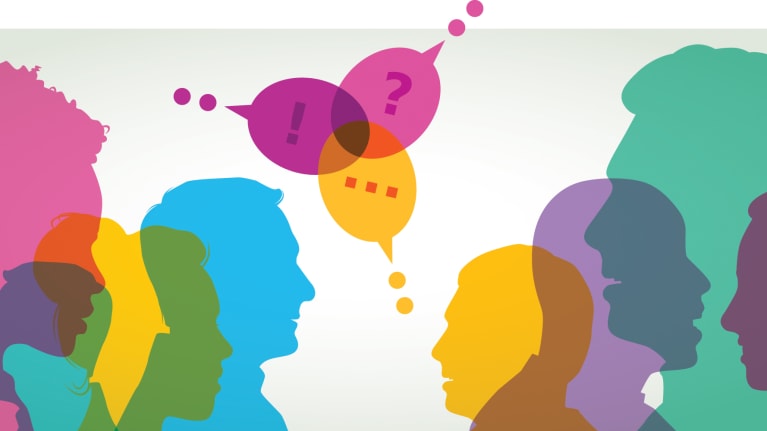 Below we start to look at how you can improve different forms of your communication.
Presentations
To prepare them for public speaking (for example to a group of coaches) sport students do lots of presentations in front of students and staff as part of their modules and their assessments. Whilst we all need to tailor the way in which we communicate verbally depending on the audience, the tips for public speaking below are always things that we should aim to do:
Work on pauses. Let the audience take in the information & keep cool.
Do your research. Do you understand the material you're presenting?
Don't try to cover too much material. Focus on statements + evidence.
Practice - record yourself and listen back.
Confident body language. Eye contact with the audience. Don't fidget.
Voice Control. Clear tone/appropriate pitch/enthusiasm.
Transform nerves into excitement. Be confident in yourself.
Repeat key points. Key statements/summarise/enforce the points.
Engage the audience. Speak to them/don't read from the slides.
Remember to Smile.If you look like you're enjoying yourself your audience will too!
Watch
:
TED Talk: Are athletes really getting faster, better, stronger?
David Epstein – 24th April 2014
Click the video on the right to watch an inspirational TED Talk by journalist David EpsteinClick the video on the right to watch an inspirational TED Talk by journalist David Epstein
Apply Your Thinking
:
Which of the characteristics listed above are accomplished public speaking does David Epstein display in the TED Talk ?
For each of the ten characteristics listed above, try to give examples, of when and how Epstein demonstrates them. If you spot any others not included in the ten, then provide examples of those as well.
---
Infographics
Communication is not always through public speaking or presentations, and we often need to find alternative ways to get our message across. One way to do this, which has become increasingly popular, is through an infographic, or visual representations of information.
Have a look at how to make an impactful infographic in the image below, using the advice from VENNGAGE, and then have a go at the task below.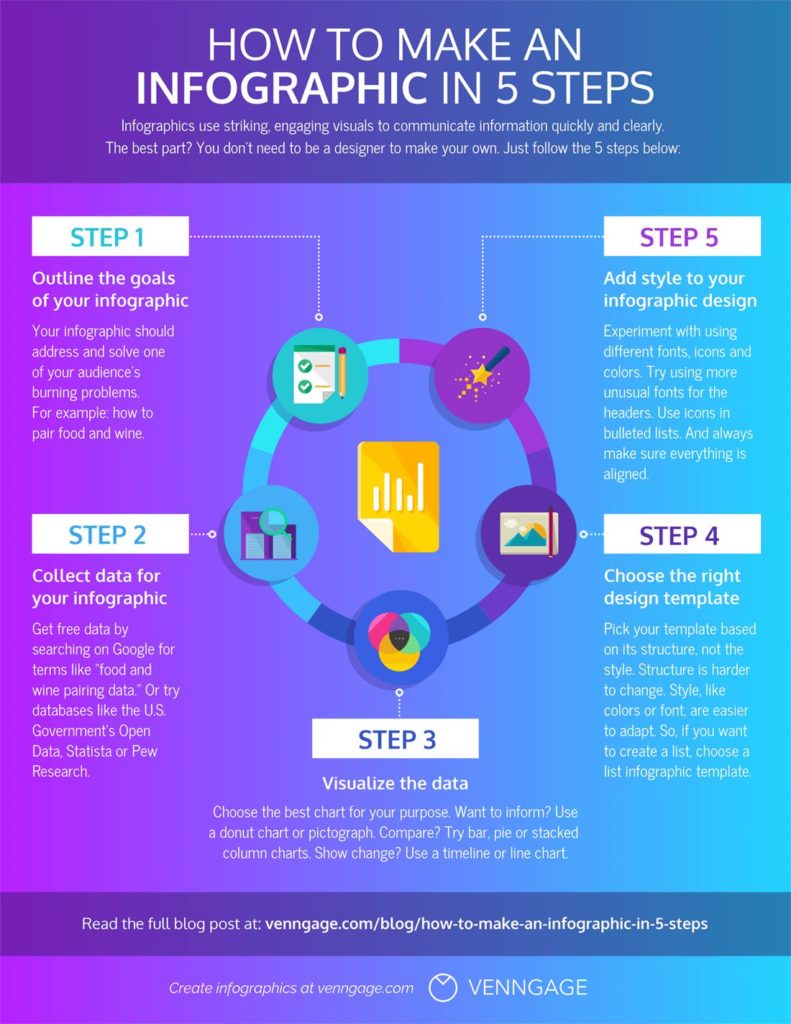 Apply Your Thinking
:
Create an infographic
You have been commissioned by the NHS to raise awareness of the importance of healthy eating, especially vitamins and minerals. For one or more of these vitamins or minerals, use the information from the NHS website to create an infographic that could be displayed in doctors' waiting rooms or sports clubs. Use the steps in the image above to plan your infographic, and create it using free software such as Piktochart.
---
Language and Professional Communication
Ensuring we communicate appropriately is a very important skill, regardless of the situation we find ourselves in, but particularly as a student or in the workplace. Paying attention to detail in our written assignments is really important, as this will transfer over into our professional lives. Most of us now use spellchecking, and it always helps to get a friend or family member to proof read our work.
Universities also provide additional services to assist students in their writing, and it is important to take advantage of these.

Another important part of university life is communicating via email, with staff, other students, prospective employers etc.
At university, all such communications go through your dedicated student email address, which you are provided with. Unlike texts or WhatsApp messages, emails should use professional language, correct grammar and punctuation. Part of this is to use an email signature, which includes your full name, student ID, course, year, personal tutor details and contact information. An example of student email to a member of staff that doesn't comply with this etiquette is shown below: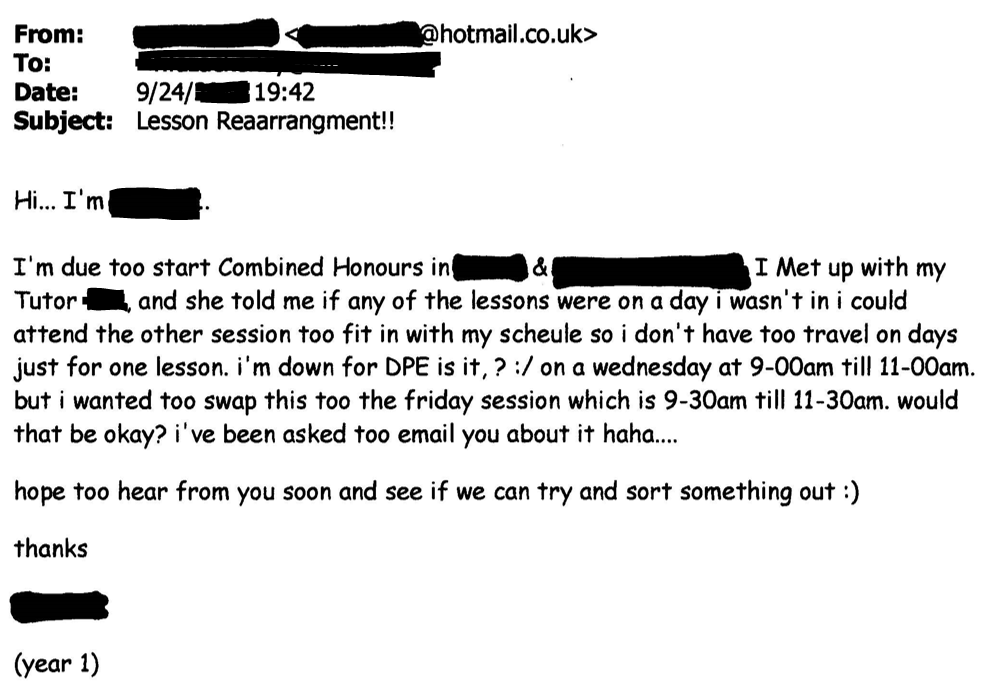 Apply Your Thinking
:
Create a professional email
Using the example above about a request to attend a different timetabled session, rewrite this email above in a 'professional manner' to improve its tone, spelling, grammar etc. Remember to end the email with an appropriate email signature.