Sports teams and clubs are a huge part of sporting life at university. Manchester Metropolitan University has over 40 sports clubs and teams. From Akido to Cheerleading, Football to MMA and Squash to Waterpolo, at Manchester Met there's a sport for everyone. There's also plenty of opportunity to get involved in sport without joining a club.
Watch
:
Student Life: Sport at McrMetUni
Watch this video to find out more about recreational sport at Manchester Met.
Sports teams compete in university leagues against other, as you saw in the video above, as well as against other universities across the country. Each university sports club is part of the Student Union, helping students to run their sports club successfully. Competitive sport against other universities is formally organised by British Universities & Colleges Sport, or BUCS. Teams train once or twice per week, and teams compete against other universities, as part of BUCS, usually on Wednesday afternoons.
Watch
:
Sport at Manchester Met.
Watch this video to find out more about sports teams and BUCS at Manchester Met.
Student Snapshot #1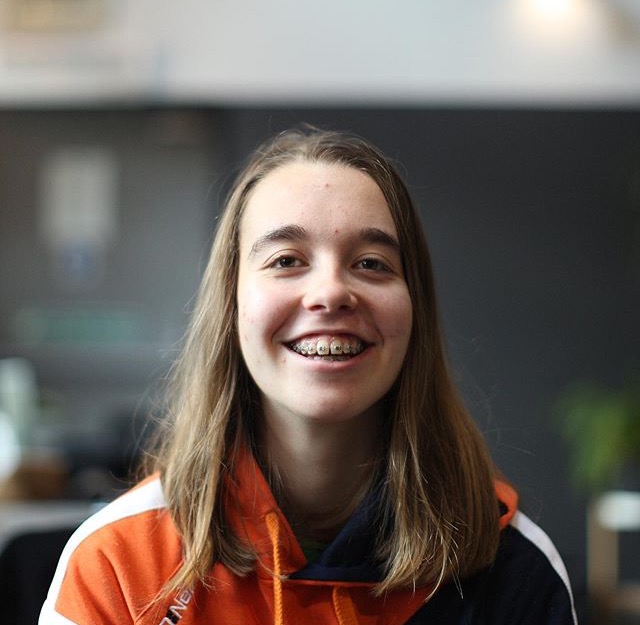 Hello Rebecca here… When I was at university I joined the Women's Football Team. I regularly trained and competed with the team representing the university in BUCS competitions. In my final year at university I acted as the Vice-Chair for the club as well as the team captain. My experience playing club sport, greatly improved my university experience as I gained a lot of transferable skills such as communication and teamwork and I had a lot of fun too!
Student Snapshot #2
Watch
:
Get to know MMU Rugby
Watch this video and get to know the Rugby Union – just one of the many sports clubs at Manchester Met .
Stop and Reflect
:
Think about getting involved in a sports club at university?
Do you already play a sport, or do you want to try something new at university? Playing for a team alongside your studies is a great way to make friends, keep fit and have fun…
Want to find out more?
Find out more about sports teams at Manchester Met here. Don't see your sport? Universities love welcoming new sports and give you the opportunity to set up your own team.