Look at this lovely post by Stef where she shares a Quick reminder: Voice your ambitions regularly to other people.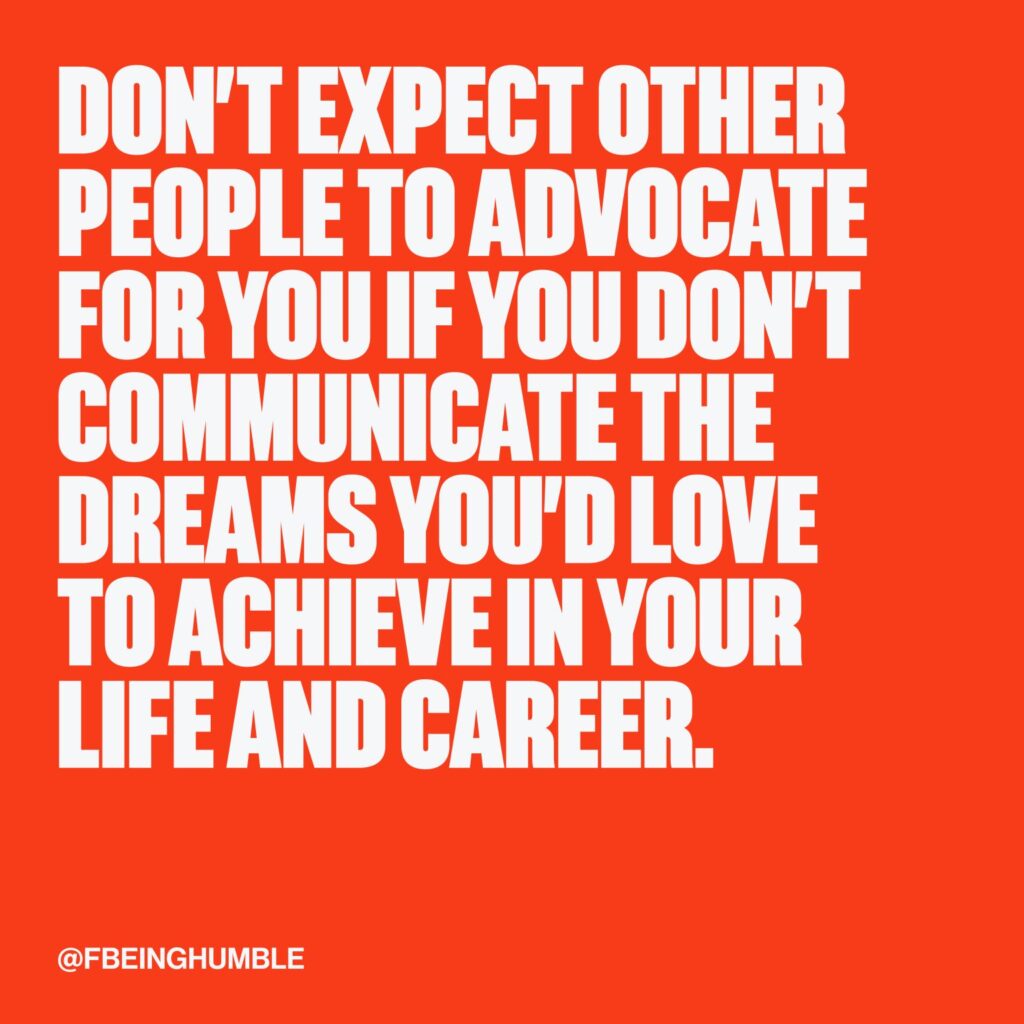 Important!
:
Write down an idea you have had or thought about the future you may have mulled over previously. Make a note of it, and look at it on the page. Add any comments or extra thoughts associated with this idea.
Stop and Reflect
:
Let's give Stef's statements a go. Finish the following sentences…
"I've always wanted to do…."
"My massive career dream is to…"
"Something I would love to achieve is…."
"If I had the opportunity to I would…."
Watch
:
I HAVE A DREAM SERIES: PART 2 | HOW TO PLAN YOUR DREAM LIFE
Pepper Your Talk
'Failing to plan is planning to FAIL' so we tackled the first 5 steps needed to move forward in making your dream a reality.
Key points from the video:
The Dream – acknowledge your dreams!!
Write things down to make it real, just start now, see what happens.
Set aside time to work on your dream, even if its just at the research stages…
Find some accountability partners – how are you going to be accountable to you? Who can help you, and maybe you can help them too?
Staying Motivated. Share your dreams with an accountability partner to build in motivation…
Stop and Reflect
:
We want you to make your dream world!
In the Article below, it suggests that people should note down their goals so vividly, that you could literally show it to other people and they would know exactly what you're trying to achieve.

So, next we want you to start to describe things in written form, but also begin to include pictures, photos, drawings, mind-maps and doodles and ideas.

Think of this as a documented dream state. It doesn't need to make sense or be linear or clear, its just a fun and dream-like vision of your hopes, dreams, goals and thoughts for you and your future. Whatever you feel is important here, is important. No rules. Leave the critic outside.
If you want to increase your chances of reaching any goal, write it down. Its been proven! Read about here: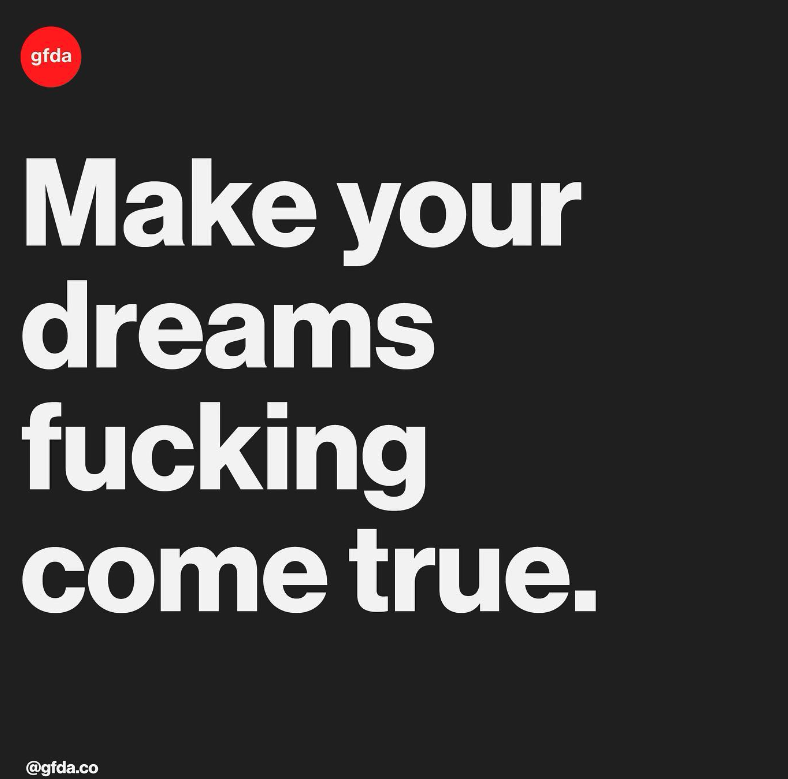 For more inspirational content like this, follow @gfda on Instagram and heck our their website too.