Now you have taken this reflection time and made your list, watch Daisy Morris talk about her tactic of Micro-Dosing Confidence in this excellent Ted X Talk from 2023:
How might you begin to microdose confidence into your life? What steps will you take to see small but positive change? Make a note now, keep it micro and don't over challenge yourself!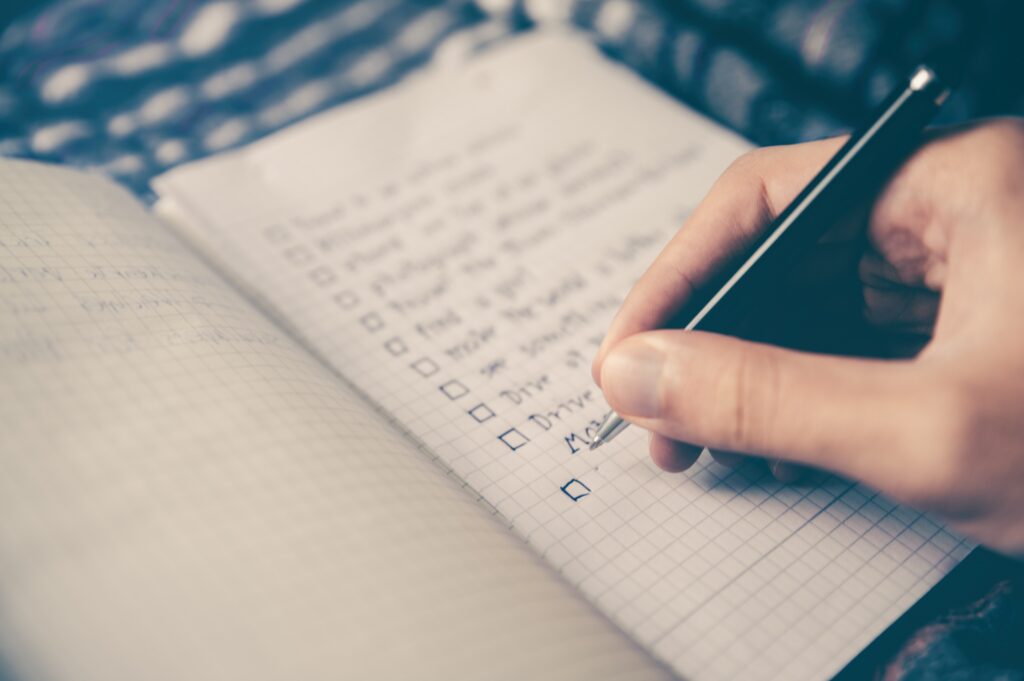 To make this really work, you need to be specific and make your actions assignable to an everyday task. Think abut what Daisy says about how she challenged herself to 1 thing everyday. So, if you aim was to build tech confidence, you could start by setting yourself the challenge of watching short tutorials on youtube everyday, to help you build your confidence. Then you could start to put these skills into action, so everyday you could try one key thing. For example:
I want to build my confidence in Microsoft Excel so i can put t on my CV
For 2 weeks I will read or watch short tutorial based advice on using Excel, no more than 10 mins epr day.
After this I will start to play around in the software everyday for 1 week
After this I will work on a budget tracker for my finances, this will take me no more than 1 week (not including weekends)
YOUR TURN, BE SPECIFIC, WRITE IT DOWN!
Listen to Steven Bartlett talk about how you can build confidence with evidence! Basically, by building in tiny micro-doses of confidence building experiences, you are teaching your barin to believe that you can feel the nuanced and layered feeling of confidence. If you can prove to yourself, what you are capable of, small steps at a time, you will see your confidence grow, and believe in it!
Read
:
Your community is your currency : 10 steps to creating a thriving online community & growing your business by Daisy Morris
Important!
:
DO THIS NOW! Make a folder on your phone where you will store content relating to EVERY time you do something to be proud of, or something that feels like an achievement. Make that folder now, and add at least 1 thing…now!<br>‍"I have a photo album on my phone called 'Proud Moments' where I add photos, memories and feedback that I don't want to forget. I then use this folder as a visual feed to remind myself of everything I've done to get to this point and it massively helps to silence my inner critic when new exciting opportunities come along…" Stef Sword Williams, Founder of F*ck Being Humble