Future me plan makes focusing on the future easy.
It helps you create a personal development plan that is unique to you by guiding you through four stages.
It will help you discover new opportunities and reflect on the knowledge, skills, and attributes you have. The four stages are:
Map – Plan your journey and set short or long-term goals.
Experience – Try a range of different experiences.
Reflect – Consider how your experiences have shaped your thinking.
Share – Curate your story and share with others.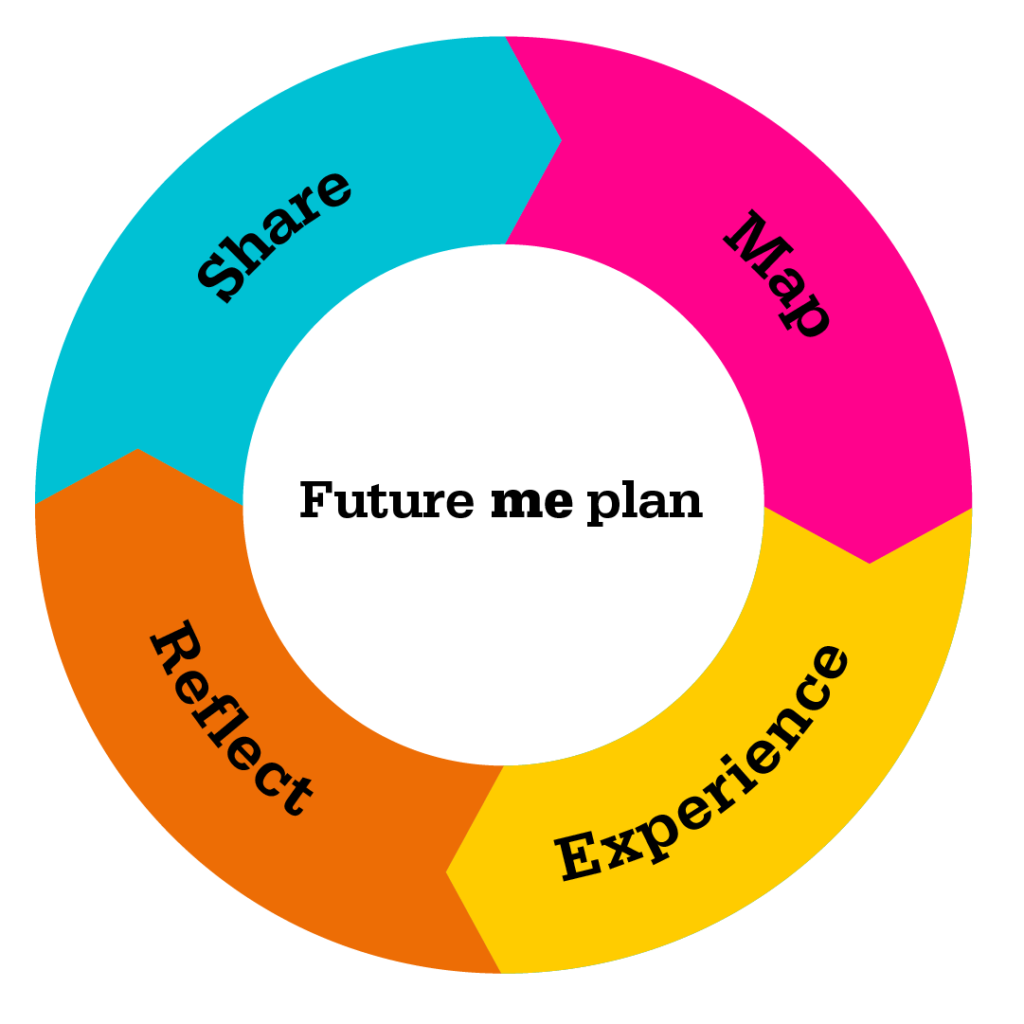 If it's your first time visiting, click Login to enrol to get started, or if returning once logged in just click 'enrol' to access.
You might be introduced to Future me plan through your course or co-curricular activities. If so, your Programme or Personal Tutor may provide you with resources and activities tailored to your area of study.
It is you though that drives forward your planning, experiences, and reflections. You choose how to share your learning, progress and development. This could be with friends, on LinkedIn, or via a blog, for example.
If Future me plan is not used within your teaching or personal tutoring programme, you can work through it independently. We recommend completing at least one cycle of Future me plan per academic year.
My Five Year Plan
Before September 2023, Future me plan was called My Five Year Plan. If you uploaded My Five Year Plan documents to CareerHub you can still access them. Find your My Five Year Plan documents.
Need help?
If you have questions about Future me plan, talk to your Programme or Personal Tutor, or get in touch at futuremeplan@mmu.ac.uk.