To ensure this RISE module focused on the most suitable soft skills, we conducted surveys with former and current MMU KTP associates and independent KTP advisors who have supported hundreds of projects and associates, so have a longitudinal view on the skill set required.
This was an opportunity to explore real life examples of soft skills needed by graduates from a wide range of backgrounds, covering different project disciplines, areas, and geographies. The graphs below display which soft skills associates found most important during their project, and which soft skills advisors think are most important for associates to be successful in their role.
KTP Associate Findings: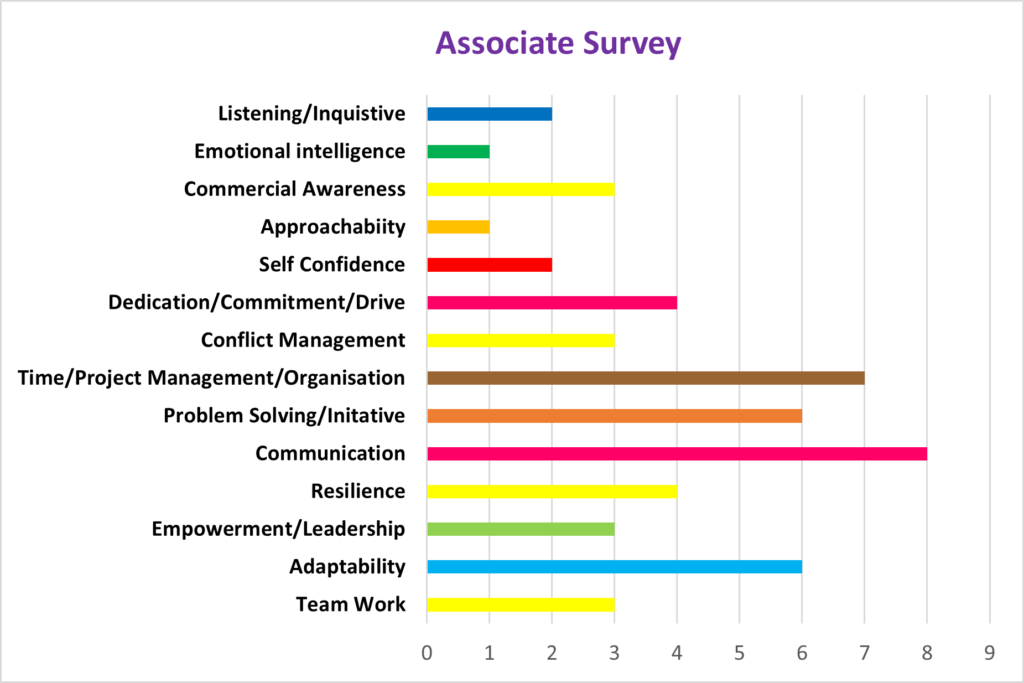 Explainer of results
We surveyed a total of 8 associates, 3 of which are yet to complete their KTP Project and 5 who have finished. 4 out of the 5 who have finished their project are still working at the company they did their KTP with, having progressed to a more senior role. Out of the 8 associates surveyed, 5 of their projects were in the Science & Engineering department, 1 in Business & Law, 1 in Health & Education, and 1 in Arts & Humanities.
KTP Adviser Findings: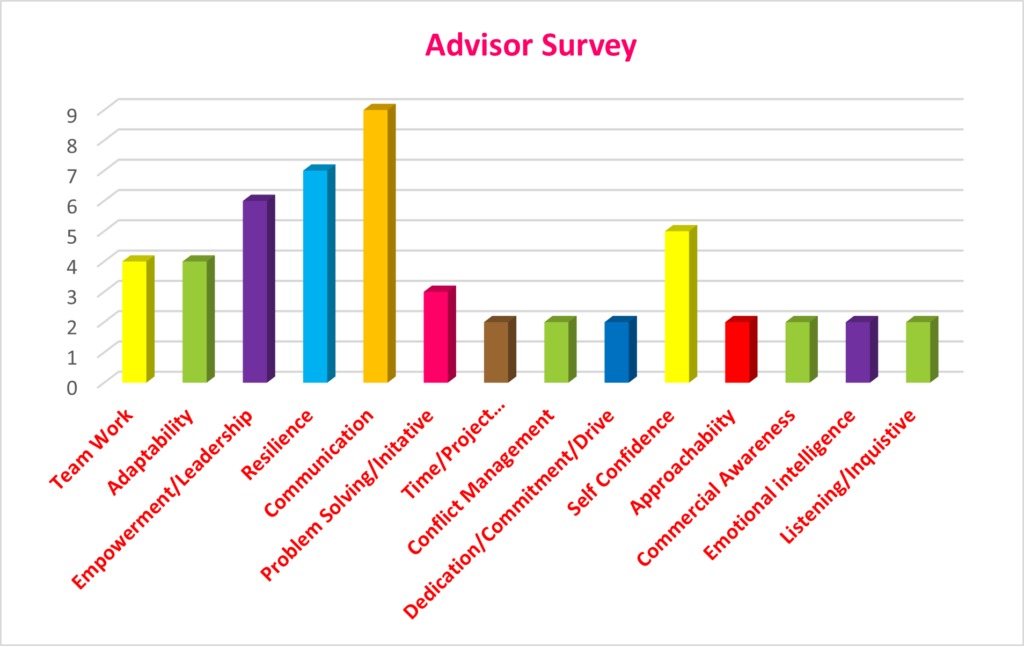 Explainer of results
We surveyed a total of 10 KTP Advisors who have supported hundreds of KTP Projects across a wide range of disciplines. KTP Advisors work closely with the associates to ensure they are receiving the support they need, and have a good understanding of the skills required from an associate to complete the project.
Conclusion paragraph
After analysing the survey results, we conducted interviews with some of the KTP Associates to gain a deeper understanding of which soft skills they acquired and/or improved throughout their KTP. Our analysis of the survey results and interviews revealed the following three soft skills as most pertinent when completing a KTP: Leadership/Empowerment, Resilience and Communication.