Launching Our 'How to Be …' Courses
Get excited, Future Me Week is coming! An exciting set of opportunities and activities to enhance or gain new abilities, boost your employability, and even gain new certifications.
As part of our contribution to the opportunities available to you during the week, the Rise Team have been very busy creating an innovative new approach to delivering skills development training to huge groups of students.
The Rise team all have wide-ranging experience in practice, and our 'How To Be' courses share our this to help you develop new abilities and competencies which can be applied across work and personal settings.
Read on to meet the Rise Team and find out which of our How to Be Courses pique your interest: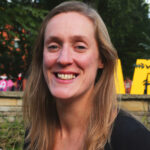 Hi! my name is Elle. I am really interested in the stories we share about ourselves; how playful, friendly, and interesting stories can help us to navigate who we are, what we want and how we might approach our future. In my new course, How to Be Effectively You, you will really consider your values when thinking about future goals. We will look at acknowledging our core values to align our future goals to what we truly care about. We will start visioning the future and setting actionable, tangible goals with realistic actions. This course will support you to build a toolkit for self effectiveness and will see you recognising that your individuality is your best quality.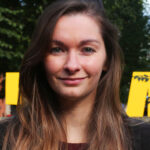 My name is Catherine Elkin! The frequent lockdowns we have experienced as a society have taught us more than ever the importance of being able to navigate the digital world. Python is extremely versatile and widely used in the world of data science. Regardless of your discipline, this gentle introduction will guide you through the basics of data analysis through code. In a world placing ever more emphasis on digital capabilities, earn some great additions to your skillset no matter where your career ends up taking you.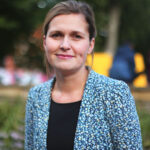 How to be… A Mental Health Advocate
Hi! I'm Lorna and I have been working with children & young people supporting emotional well-being as a therapist for 10 years. I've also been offering mental health training programmes and what you need to know is that you don't need to have read all the books, got the qualification or be an expert in mental health to become an advocate! Regardless of your age, background, and experience, there are so many different ways you can advocate for mental health. In this How to be…a Mental Health Advocate course, we are going to explore how you can be a mental health advocate by speaking out against stigma and promoting positive mental health where you can. Advocating for mental health helps society to become more inclusive, tolerant, proactive, and empathetic by challenging the barriers that keep people from living mentally healthy lives.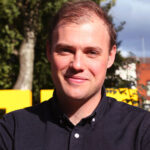 How to be… A Sustainable Citizen
In the global effort to restore and preserve the health of planet Earth and our society, sustainability has become vital in all aspects of human activity. Developing a sustainable future requires skills, knowledge, and experience from across all backgrounds and disciplines. We all need to feel part of and contribute to the solution. I'm Matt, an ELT within the Rise team and this is my motivation behind this course on how to become a sustainable citizen. My aim with this is to enthuse, motivate, and help you work towards a more sustainable future. Get involved, bring your own vision of sustainable development to the university, and learn sustainable practices and competencies that will help you build a foundation for your career in sustainability.
Our How to Be Courses have a blended approach of self-study and digital content; work flexibly with a specially designed workbook and generate ideas and thoughts. We're thinking of it as a kind of 'crowd-sourcing' which unlocks all that creative and analytic potential in our massive student population and brings it together. Each day, we'll host a live broadcast to provide directed inputs and explore some of your work.
Future Me Week and our How to Be Courses have been designed with the development of students in mind, so don't miss out on all the amazing opportunities we'll be having during this week.
We hope you are as excited as us to work on your Future You!