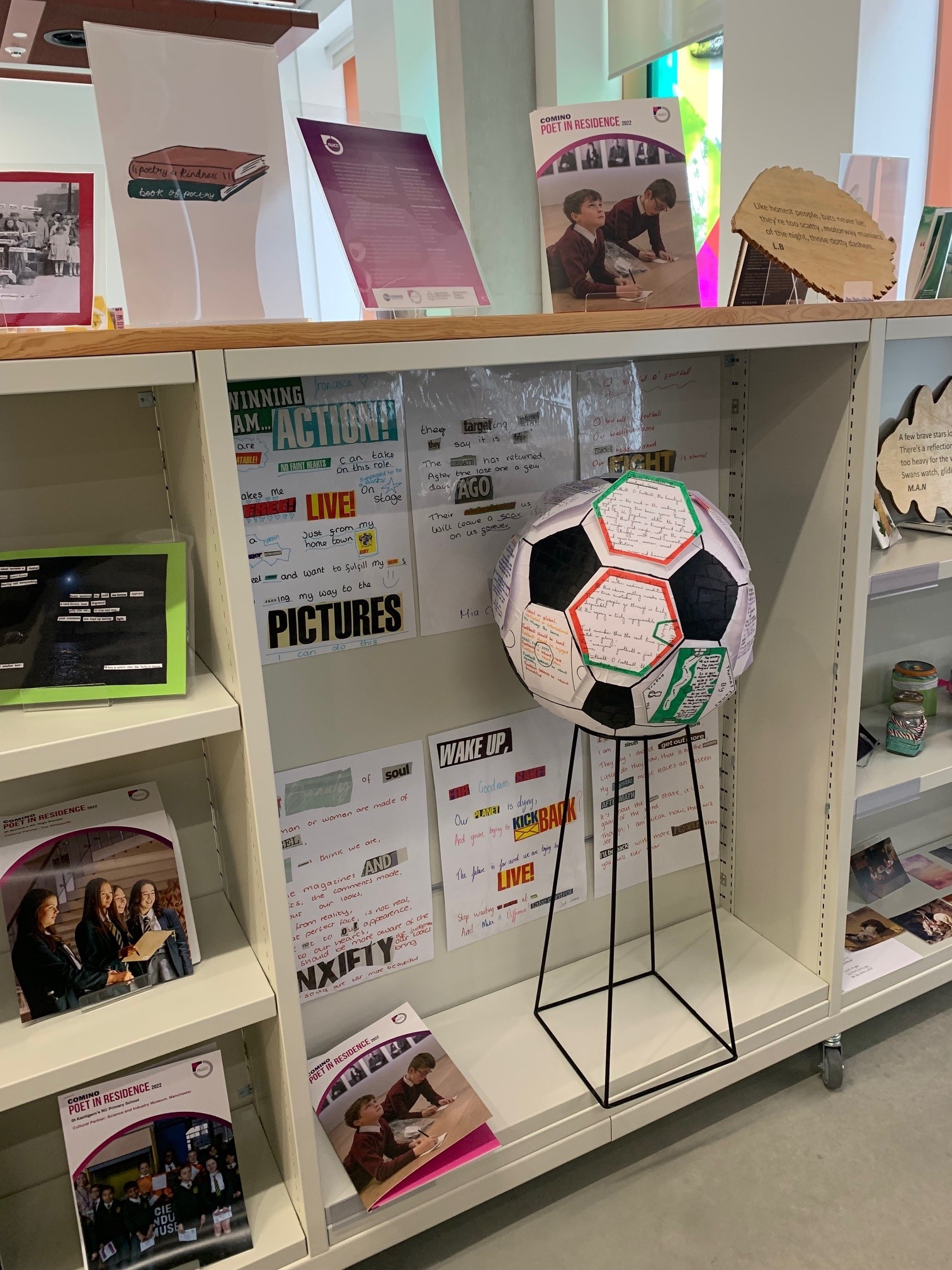 //REWORK THIS
Activity: Takes place with a fixed time and schedule
16th November
13:00 to 15:00
You will earn 30 bronze points for completing this activity.
Log In To Book
Poetry Library Public Facing Events Training
Train with The Poetry Library this November to join our pool of students who work with us. This two hour training session will focus on preparing students for work in events, with children and families and facilitation.
Are you interested in working with the Poetry Library?
The Poetry Library is one of the most exciting cultural offers that you have access to as a student at MMU, but the poetry library is also a public library with offers for children, schools, writers, readers and community groups, as well as a regular events programme. Across the year there are ample opportunities for student work within our programme, come find out if you are interested in opportunities leading to paid opportunities.
Train with us this November to join our pool of students who work with us. These afternoons of trainings will be tailored to best prepare you to work on our most exciting projects for the next academic year – and will be facilitated by experienced members of staff.
This training session will focus on:
· Working with children and families coming into the library
· Child protection basics
You can also join our Poetry Library Leading Workshops and Story Sessions Training
In A Nutshell...
train... with experts in facilitation and working with families
Learn... about safeguarding
upskill... in front of house and touring skills.
join...the poetry library student work pool
Engage...with our verse novel collection
Earn up to 30 Rise points ... which can be recognised within your degree.
Schedule
13:00 to 15:00 on 16/11/22 - Manchester Poetry Library




Public facing events Training

Students who wish to work with us on our events programme, or supporting events with families and children, need to have attended this training.