Join Our Minecraft Server
Navigate to the ManMet Campus
This activity is part of the learning for both students and teachers to virtually attend the university.
Due to the absence to attend a physical classroom or campus tour as everything is done online nowadays, any person can log in for free and explore the ManMet campus.
Requirements
To participate in this activity, you will require access to the following items:
Connecting to Server
Rules for all attendees before starting…
Be careful with your tone (no swearing or abuse)
Personal details about you or others should not be revealed.
Share with discretion.
If you have any queries or need assistance contact e.cranmer@mmu.ac.uk via email or call +44 (0)161 247 2889.
Connecting
It should only take a few seconds to connect. After you have downloaded and opened Minecraft Java Edition, you will be taken to the Minecraft homepage, ensure you are using the correct Minecraft version for this server, which is 1.16.5, and then press the play button.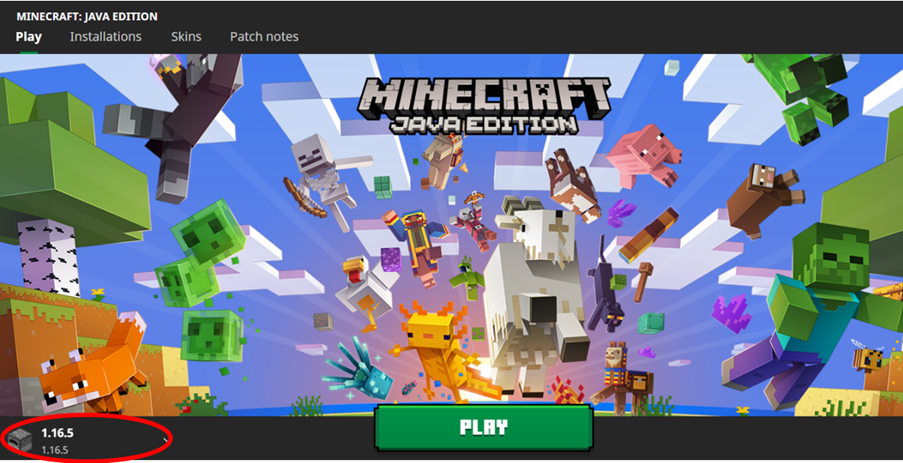 Select Multiplayer and proceed until you reach the server page. Type in server address 54.37.245.66 to connect. If the steps are followed correctly, you should be outside the faculty of Business and Law.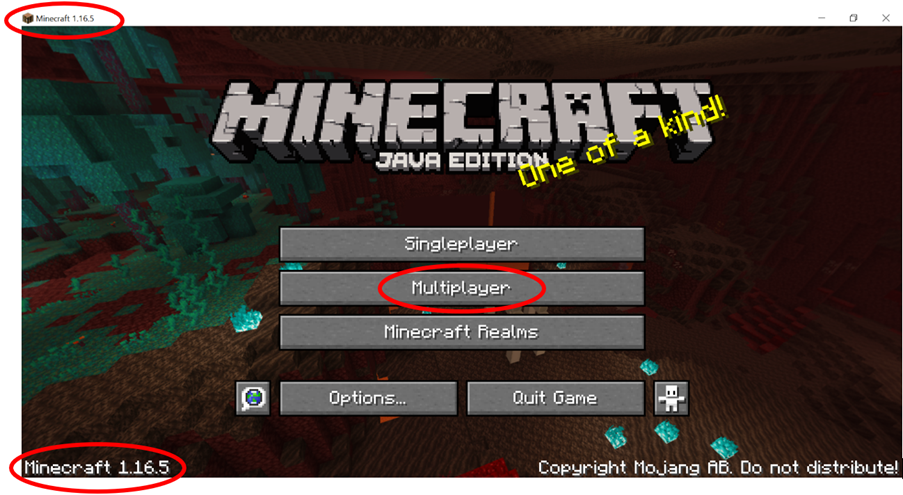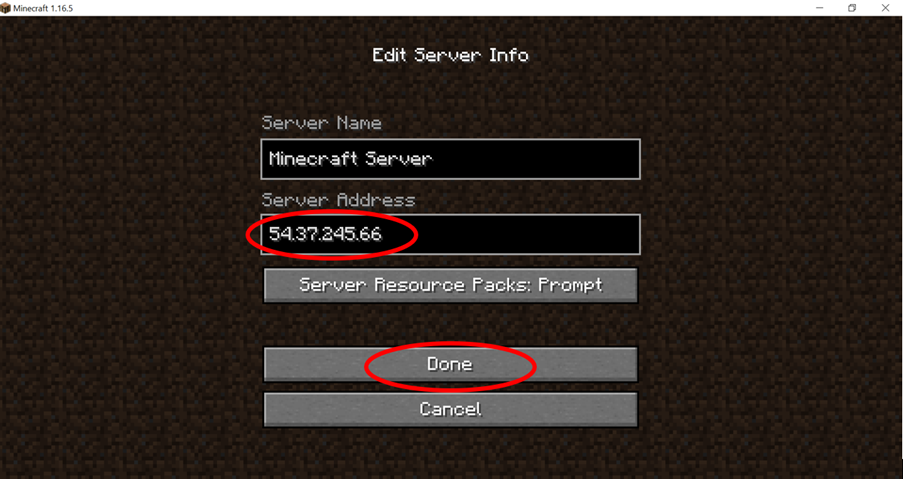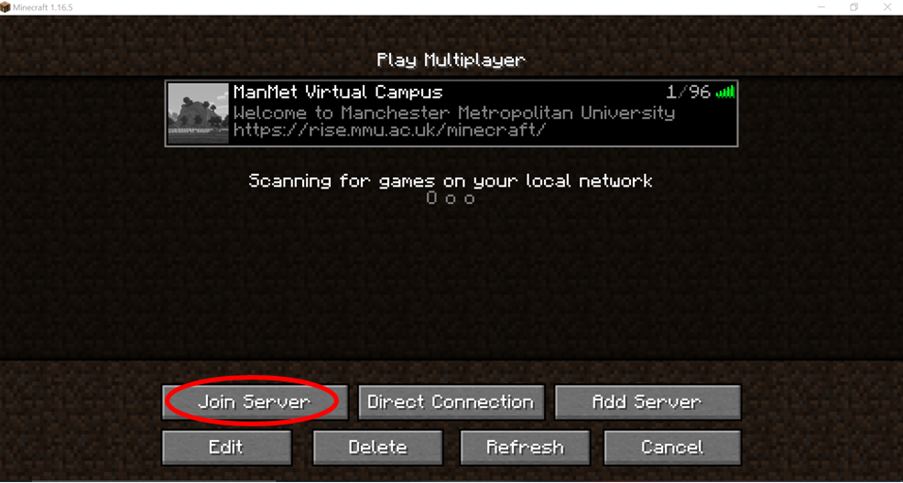 Explore
Now that you are in, you can start exploring the building. Enjoy!