Minecraft Projects
Dream House Competition
Dream House competition in Minecraft was another step into introducing new and exciting ways of promoting student collaboration, especially during covid-19, where student from all types of technological background came together and build houses. Apart from requiring coding skills, it also promoted their designing and graphic skills which are equally important which prepares students to go into their professional life, therefore the judges were professors from many disciplines, including art and architecture which indeed made the competition more existing.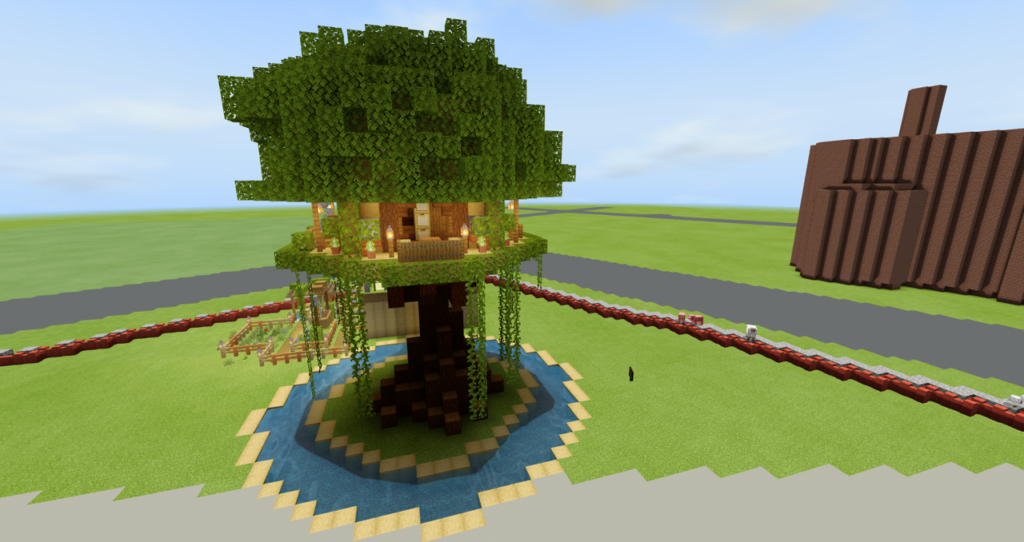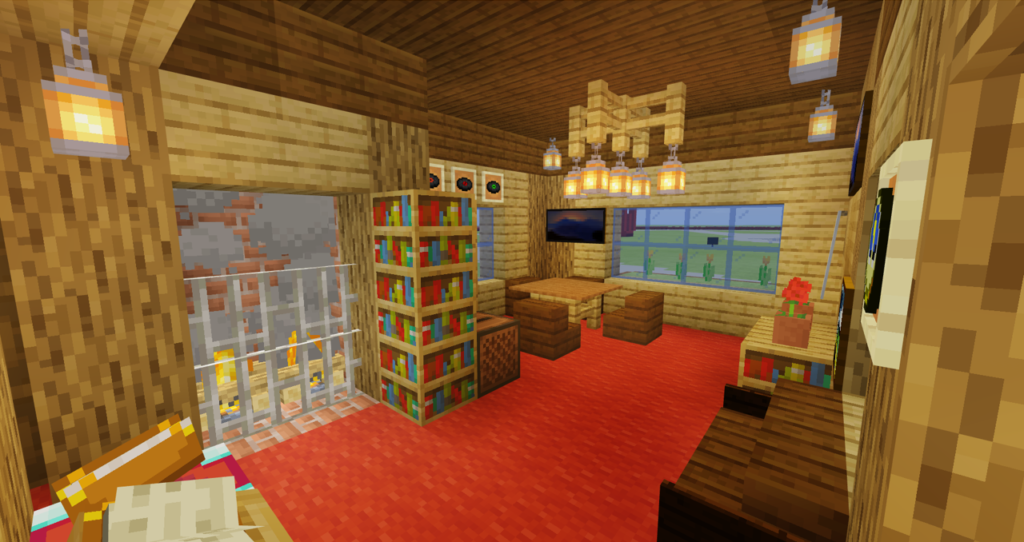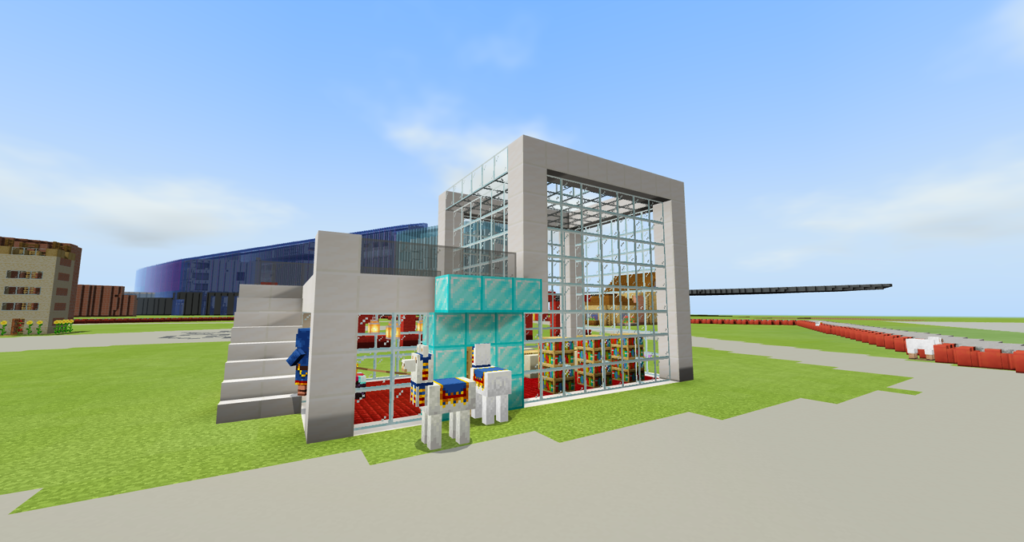 Campus Tour
Students and staff have recreated an interactive model of the business and law building in the game Minecraft, the building can be explored through the video, with one previous student describing it as 'scarily accurate'. This recreation helps fresher students to find directions before coming to campus. Both students and staff have found it a creative online resource.

Minecraft Treasure Hunt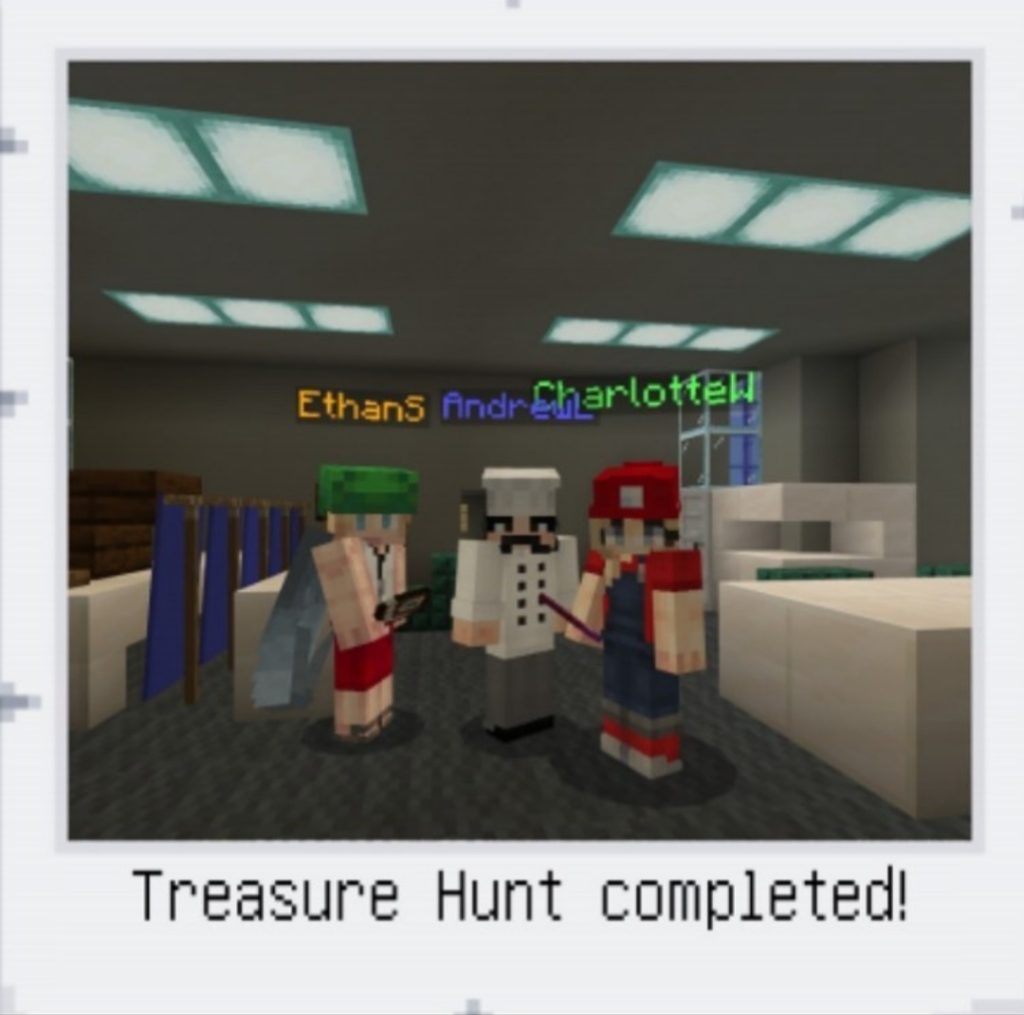 The Business Technology programme from the Faculty of Business and Law decided to run their orientation program through a Minecraft treasure hunt with the intention to prepare/help students to feel comfortable when coming to campus. The treasure hunt was held in the ManMet campus where students got the opportunity to explore the faculty building and get to interact with the staff members. This program was a huge hit as according to Dr. Cranmer, "The ratings, the response, and the feedback from this was excellent. Students said that it allowed them to communicate and play with each other. They didn't have to know much about Minecraft to play, so it was successful for everybody. They got to experience and navigate the layout of the building better, which was really important for them and eased some of their worries about coming to campus the week after and finding a room or a location."

Minecraft Capture The Flag (CTF) Challenge
This was a 4-week coding challenge where students from L4, L5 and final year had the opportunity to strengthen their coding skills and have fun at the same time. The goal of the competition is to capture the flag located at the top of a 12-level high sky maze built above All Saints Park, the students were faced with 12 coding challenges on each level where they had to use their coding skills and their agent to recreate the structure before moving to the next level. This competition has had a positive impact in improving student problem solving skills.

Minecraft Xmas Build Off
Minecraft Xmas Build Off is a Christmas social event for ManMet students across all facilities to build an xmas design in teams. This event hosted through Minecraft helps students to apply their creativity and designing skills and build confidence in students, improve their leadership skills and improve their interactions with tutors.

Easter Build Off
The Easter event at ManMet is another social event where students across all facilities were randomly placed into groups get to collaborate with other students and tutors to race against the clock to design and build their favourite Easter related structure around the Minecraft Education Campus Map, allowing students to show off their building and designing skills.

Teaching L4 Programming Fundamental unit with Minecraft activities
ManMet uses the Minecraft education edition integrated into the educational institution to create activities for both technical and non-technical units. Focusing on the technical route, ManMet used Minecraft to create activities for the student to learn coding in an interactive environment compared to traditional forms of coding by using a series of block-coding to more advanced coding which is Python and JavaScript by undertaking different activities that the teacher can plan beforehand. One of the many advantages of Minecraft is that it helps students to develop transferable problem-solving skills, to think creatively and to visualise analytical thinking in solving real-time situations. According to Dr. Teh, "Minecraft is so helpful for explaining the concepts of coding." and "That was extremely helpful for the students, especially those who had no experience in coding before the class."

Minecraft in Computing Fundamentals
Minecraft is being used in computing fundamental to help students to gain knowledge about logic gates as a fun way, and not only improve their build and design but allows students to work collaboratively and improve their interpersonal skills.

Using Minecraft for non-coding activities
An example where Minecraft is being used to develop non-coding activities in ManMet is using Minecraft in web application development during class, where students are asked to create structures that represent a good website acting as an informative representation of the design being an asset in getting the class to engage in discussions and improve their interpersonal skills over remote learning.
Similarly, data management in another activity via Minecraft Education Edition where students from age 16 – 60 had participated. This activity required the students to collaborate and organise information from collected data by navigating the business school building having to go through 3 steps. This activity was a success among students and has helped students to make better-informed decisions and help to develop their teamwork.
Continuing, operations management is another area where game-based learning is applied. This activity had the intention to promote student operations management critical thinking skills. Students with diverse background take on distinct roles and responsibilities to execute the business process where students get to understand the challenges that come in achieving high-performance operations in real-life scenarios, helping students to reflect on the learning process for future cases.
To end, Minecraft is used in the digital technology design and build unit to help students to gain knowledge on how to build a structure that represents a good database using the Minecraft blocks. This helped students to build their computational thinking skills and boost their critical-thinking skills based upon real-time question and answers while interacting with tutors and students. Similarly, students get to explore their creative side not in just designing their structure, but the topic they had chosen to represent a good database, being a learning experience for other students.