We're working on a new way to ensure that all of our students can evidence the things beyond their course content that we know will support them to thrive in their graduate futures. Our Man Met Attributes describe skills, knowledge and confidence which will help you to thrive in work, as a citizen and as a healthy and secure human being.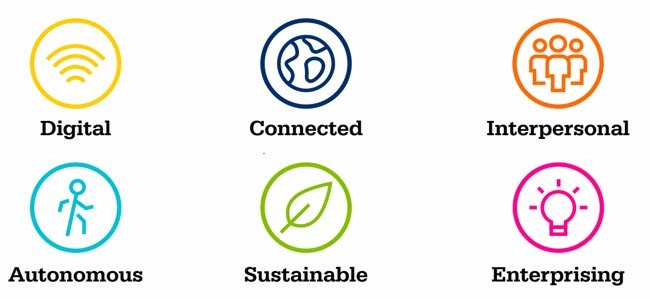 Attributes is a catch-all term we use to mean skills, knowledge and behaviours. We've done loads of work in the background to ensure we have a list of attributes that students, staff and employers all agree are key for thriving both personally and professionally.
Taking Part In Our Pilot
You've just responding to our new 'audit questions'. We're using these to understand better how confident our students feel in different areas – and how well they can evidence their skills.
Using this information, we can ensure we have a wide range of projects, activities and other opportunities focused on the 'attributes' students wish to develop or enhance. In other words, so our offer mirrors what you need and want! It is an experiment at the moment to see how we can best respond to your needs, please take part as much as you can to help us see if it is working!
What Next?
Keep an eye out on the Rise site for ongoing development – we're working towards displaying a skills profile on your enhanced transcript, and better connecting opportunities to attributes. We might reach out to some of you directly (particularly if you're really engaging with the tool) to help us to pilot these as early adopters.

You can use Future me plan to map which attributes you want to develop – so you can speak confidently about your skills and your supporting examples. This could be used in assessments, or interviews for jobs or further study.
How do we use your data?
We use your data in line with University policies and procedures, for more detailed information please visit this page: Privacy Information for Students.
For any queries please contact: futuremeplan@mmu.ac.uk