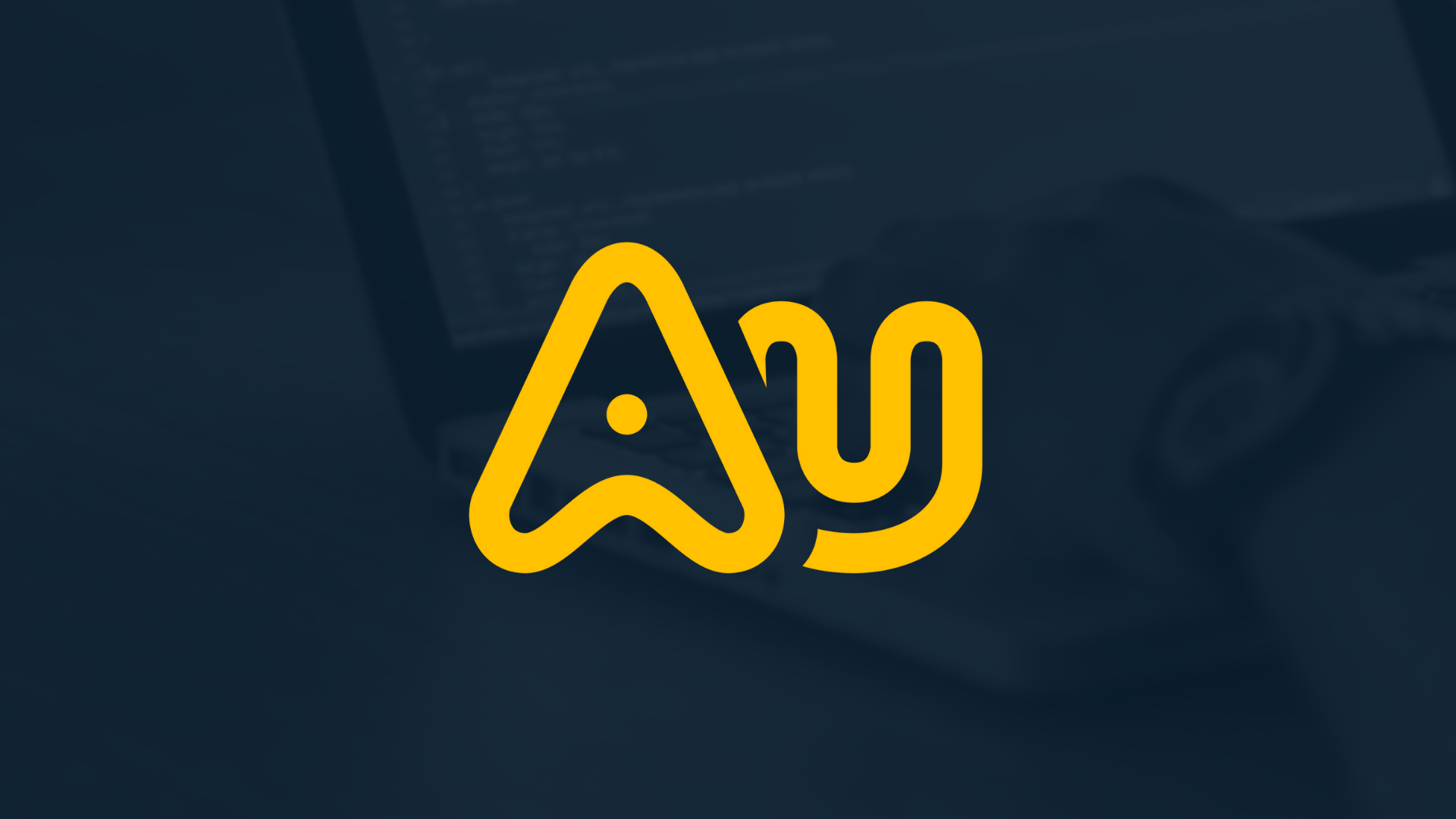 //REWORK THIS
Activity: Takes place with a fixed time and schedule
22nd March
16:00 to 17:00
You will earn 4 bronze points for completing this activity.
Log In To Book
Want to be a software developer? - Online webinar
Want to be a software developer? Come along to this online webinar with Aucoda who will introduce their online learning platform that this coming soon to Rise!
This online webinar will take you through the basics of Au code and their learning platform. Designed to help you get started when the full course launches on Rise from the 27th of March! You can learn more about Aucoda
here.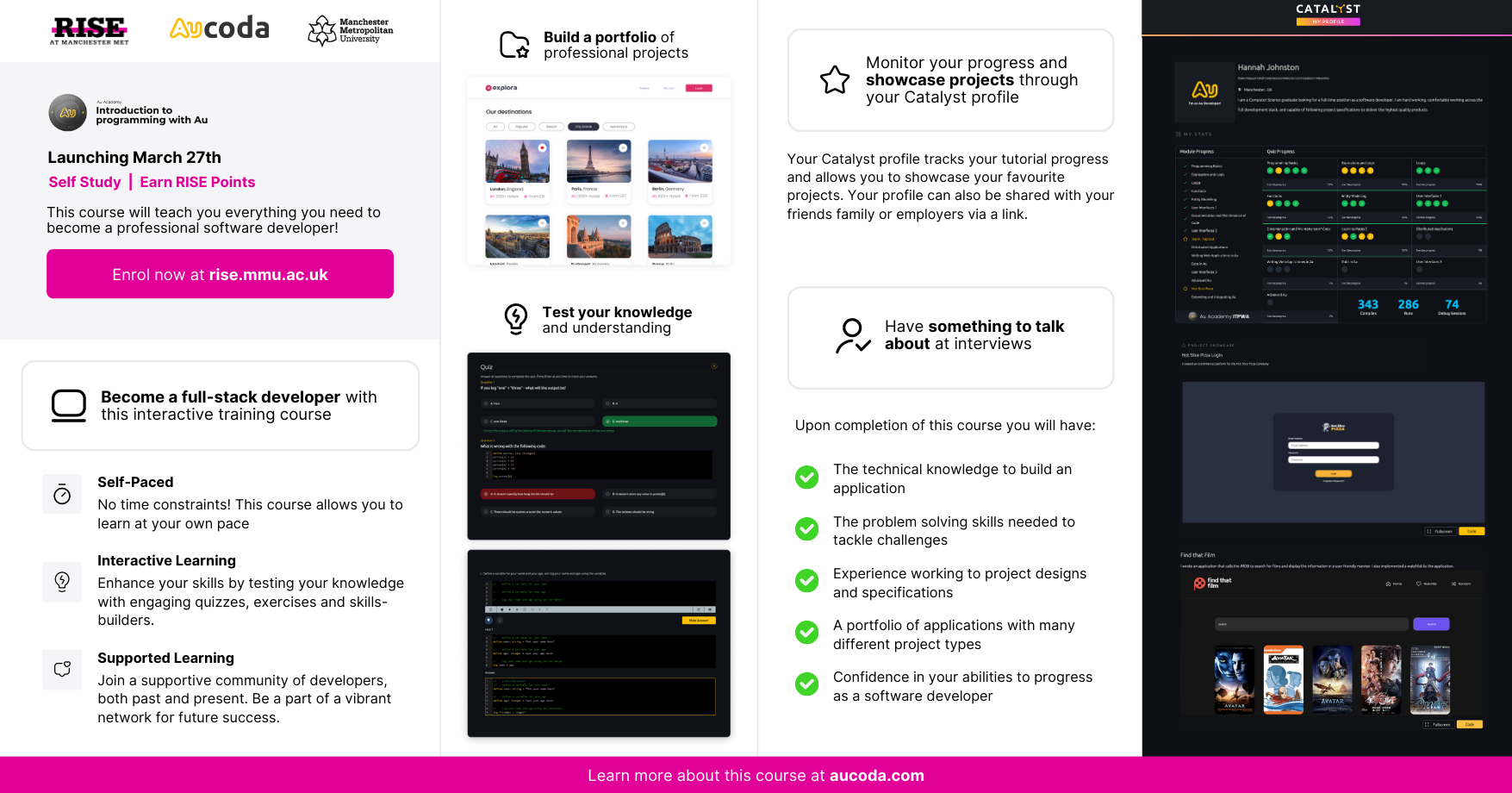 In A Nutshell...
Engage online ... Zoom based webinar, join from anywhere
Flexible ... listen in or ask questions as you're guided through the platform
Learn ... begin your software development journey as you're taken through the process
Prepare ... be ready for the course launching on the 27th!
Earn up to 4 Rise points ... which can be recognised within your degree.
Schedule
16:00 to 17:00 on 22/03/23 - Takes place online




Online Webinar