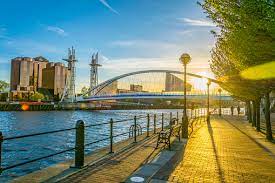 GoGlobal
Takes place with a fixed time and schedule
Log In To Book
Walking tour of Manchester
Explore the History of Manchester through the different cultures that have contributed to the city's success. This walking tour will explore the rich and diverse history of characters and communities who have contributed to the success of this wonderful city.
Come and join a fun walk around Manchester and learn about how different cultures have created the wonderful city that Manchester is now. Meet new friends at the same time and celebrate Manchester Met being such a fabulous, diverse community.
In A Nutshell...
Collaborate ... with students across your department
Upskill ... in your knowledge of intercultural differences
Reflect...on your future global careers
Gain Recognition... with Rise points that count towards your international badge
Earn up to 6 Rise points ... which can be recognised within your degree.
Schedule
11:00 to 13:00 on 07/03/23 - Meet at 10.45 at the reception area of the Business School.




Enjoy a walk off campus

Meet new friends and learn more about Manchester's global community.