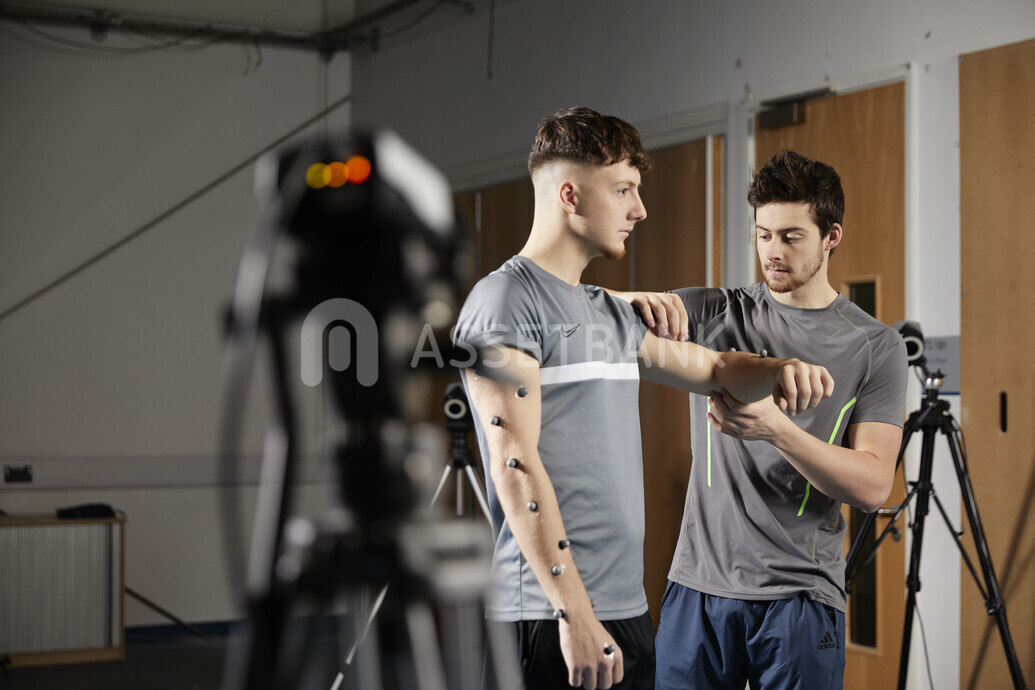 //REWORK THIS
Activity: Takes place with a fixed time and schedule
You will earn 140 bronze points for completing this activity.
Log In To Book
WALKEasy: Helping young stroke survivors to walk
Very little research has been conducted into helping younger adults (aged 18-65 years) walk after having a stroke. We want you to join our research team and use our state-of-the-art technology and laboratory spaces to conduct real world research with young people who have had a stroke.
Host Researcher: Dr Hannah Jarvis
When young adults (18-65 years) have a stroke, it affects so much more than their physical health. Individuals who suffer a stroke often cannot do normal daily activities that they once found easy. A stroke between the ages of 18-65 often affects an individual's ability to work and earn an income, socialise and take care of themselves. Research to date has focused on helping older adults regain aspects of daily living that they once were able to do. Now it is our and your time to help younger adults.
A key factor in helping a younger adults get back to doing everyday activities is their capability to walk unaided. At Manchester Metropolitan University, we have launched a research study looking at all the factors as to why someone between 18-65 years may not be able to walk as they once did. Using state of the art technology we are hoping to find ways to improve the walking ability and quality of life of stroke patients. You can find out more about life after a stroke by taking a look at Dr Hannah Jarvis' work here: www.bbc.co.uk/news/uk-wales-50168047
You will be required to join us in our laboratories, and we will teach you how to use the equipment to examine how a stroke survivor walks and how this differs from healthy control participants. You must be hard-working and be keen to learn now laboratory skills. If you want to join a research project and see what a difference research can have on peoples lives, this is the internship for you!
In A Nutshell...
Improve the lives... of patients that have suffered a stroke and now find walking difficult.
Advance your research skills... by working alongside researchers at the university.
Learn how to... use laboratory equipment to investigate how clinical populations walk.
Collaborate... with leading stroke researchers.
Earn up to 140 Rise points ... which can be recognised within your degree.
Schedule
29/05/22 to 12/06/22




Support data collection

To support the research team and collect data towards an on-going research study. Please note dates are flexible, please contact us to discuss.