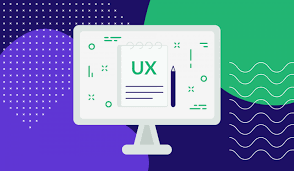 //REWORK THIS
Activity: Takes place with a fixed time and schedule
You will earn 150 bronze points for completing this activity.
Log In To Book
UX Design Bootcamp with SharpFutures
An exciting opportunity to gain creative digital skills!
SharpFutures will be running a 2-hour session each week for up to 25 Manchester Met students over 4 sessions.
The aim of this project is to show psychology students a different route into creative digital, in a career they may not have thought of before.
With 2021 and 2022 becoming even more digital, and more things taking place virtually, having digital skills is extremely important now more than ever before.
This project will all take place virtually (Zoom), meaning is it all Covid-19 compliant.
The focus of this 4-week course will be on UX, students will hear from an industry professional and also have access to the online platform Video School to be able to take part in more digital workshops.
In A Nutshell...
Learn...new skills in an emerging career
Gain experience...in a career field that you may not have thought of before
Collaborate...with more creative students on campus
Engage online...in a Zoom session filled with fun and creativity
Earn up to 150 Rise points ... which can be recognised within your degree.
Schedule
15:00 to 17:00 on 30/03/22 - Takes place online




Attend an event

15:00 to 17:00 on 06/04/22 - Takes place online




Attend an event

15:00 to 17:00 on 27/04/22 - Takes place online




Attend an event

15:00 to 17:00 on 04/05/22 - Takes place online




Attend an event