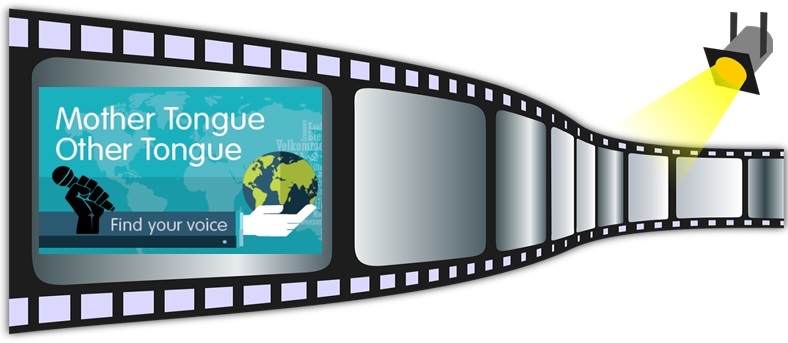 //REWORK THIS
Activity: Takes place with a fixed time and schedule
31st January
to 8th March
You will earn 40 bronze points for completing this activity.
Log In To Book
Talk to us … about your Mother Tongue experience
We are looking to recruit a number of students with personal experience of bi- or multi-lingualism, to work with the Manchester Poetry Library, on the 10th Anniversary year of this Queen's Award-winning multi-lingual poetry competition, 'Mother Tongue Other Tongue'.
No experience is necessary, successful applicants will be willing to share their own experience of speaking or not-speaking other languages at home with us or experience of learning another language. We hope to recruit students with a variety of experiences to take part in a panel discussion. The panel will be a feature of an online event we are hosting for teachers, wishing to run the MTOT competition in their schools for 8-18 year olds as part of celebrations for Unesco International Mother Languages Day. This event takes place on Tuesday 8th March 2022. We may also use some of the student stories as part of a resource package for participating schools. No experience is necessary, Mcr Poetry Library staff will work with you to explore your stories and how to present them. Suitable for anyone with an interest in languages, poetry, linguistics and/or teaching. Open to all students from all subject specialisms.
Timeline:
Application deadline (Friday 28th Jan)
Interviews via Zoom w/c 31st Jan (

(See schedule for further details.)

w/c 7th Feb (invitations out to students to be filmed in the Poetry Library and/or to be involved in the panel event that takes place on 8th March
Filming of stories: w.c. 14th / 21st Feb
Event: 8th March
RISE POINTS ALLOCATED WILL DEPEND ON THE LEVEL OF ENGAGEMENT YOU PARTAKE IN.
In A Nutshell...
Be part of a conversation... about the importance of celebrating language and cultural diversity in schools
Share your experience... of being bi- or multi-lingual (whether positive or negative)
Take part... in an online public debate with teachers and other educators for Unesco International Mother Languages Day.
Showcase your story... as part of a series of filmed resources to support an award-winning schools competition.
Earn up to 40 Rise points ... which can be recognised within your degree.
Schedule
31/01/22 to 04/02/22 - Takes place online




Zoom Interview Week

Must be able to attend, time slots available will be announced to successful applicants

14/02/22 to 21/02/22




Preparation Work

17:30 to 19:00 on 08/03/22 - Takes place online




Mother Tongue Other Tongue Event

Optional - not essential that you are available for the event