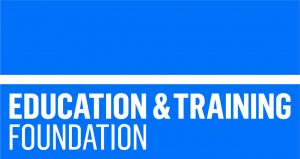 Log In To Book
Talent to Teach in FE
Explore teaching in FE through a paid work experience programme
NB: Applications for this programme are now open and places are available now up until early March. We'd encourage you to apply as soon as possible in order to secure your place and begin completing your hours. Booking information is at the bottom of this page. When you have completed your internship please contact Megan Sharifi (M.Sharifi@mmu.ac.uk) to claim your Rise points.
Are you interested in a career in Further Education? Lots of students would like to find out more about working in a college, but it can sometimes be hard to know where to start with your research and gaining experience. Cognition Education are running the 'Talent to Teach in FE' programme on behalf of the government – providing students with a fantastic opportunity to explore teaching in Further Education through a work placement programme. This opportunity also comes with a bursary – you'll receive £300 upon fully completing the programme. The course takes 40 hours in total. If your application is successful, you'll be matched with a college who will then run your course. Some colleges are currently running the course remotely, others have more of a hybrid model, however all colleges will try to be as flexible as possible with their placement offer. This is a brilliant way to gain insight and hands on experience, working with students and staff in the college you'll be assigned to. Many students who complete this programme will go on to apply for PGCE study or into education related roles. Having this opportunity on your CV looks fantastic – it's certainly something that you can show off in your applications and personal statements. To be eligible, you need to be in your second or third year of study or on a postgraduate degree. Unfortunately, you can't apply for this opportunity if you're currently on a teaching course that provides QTS or if you have a significant background in teaching or working in a school. You can expect:
To receive a Mentor – every student taking part will be allocated a Mentor to guide you through the programme and share their expert advice
To observe teaching and learning, including lesson planning
To meet teachers and students in the college
To learn about inclusion and different techniques of behaviour management
To deliver a 15 minute lesson as part of your final activity on the programme, this is required for all students taking part. This will likely be to a small group of peers or teachers
To complete a reflective journal documenting your experiences
To receive LOTS of support throughout
This programme is currently running until March, so you'll need to apply as soon as possible to allow enough time for you to complete the programme if your application is successful. You can find out more and apply here:
https://www.et-foundation.co.uk/supporting/support-for-teacher-recruitment/talent-to-teach/
In A Nutshell...
Get experience... in a college, working with students and staff to learn about Further Education
Develop your knowledge... of learning techniques and lesson planning & delivery
You'll be supported... by a Mentor and throughout the programme
Have a go at delivering a short lesson... at the end of the course you'll deliver a short lesson, most likely to peers or staff at the college
Gain rewards... upon full completion of the programme, you'll get a £300 government bursary and 150 RISE points
Earn up to 150 Rise points ... which can be recognised within your degree.
Schedule
01/03/22 to 31/03/22




Internship