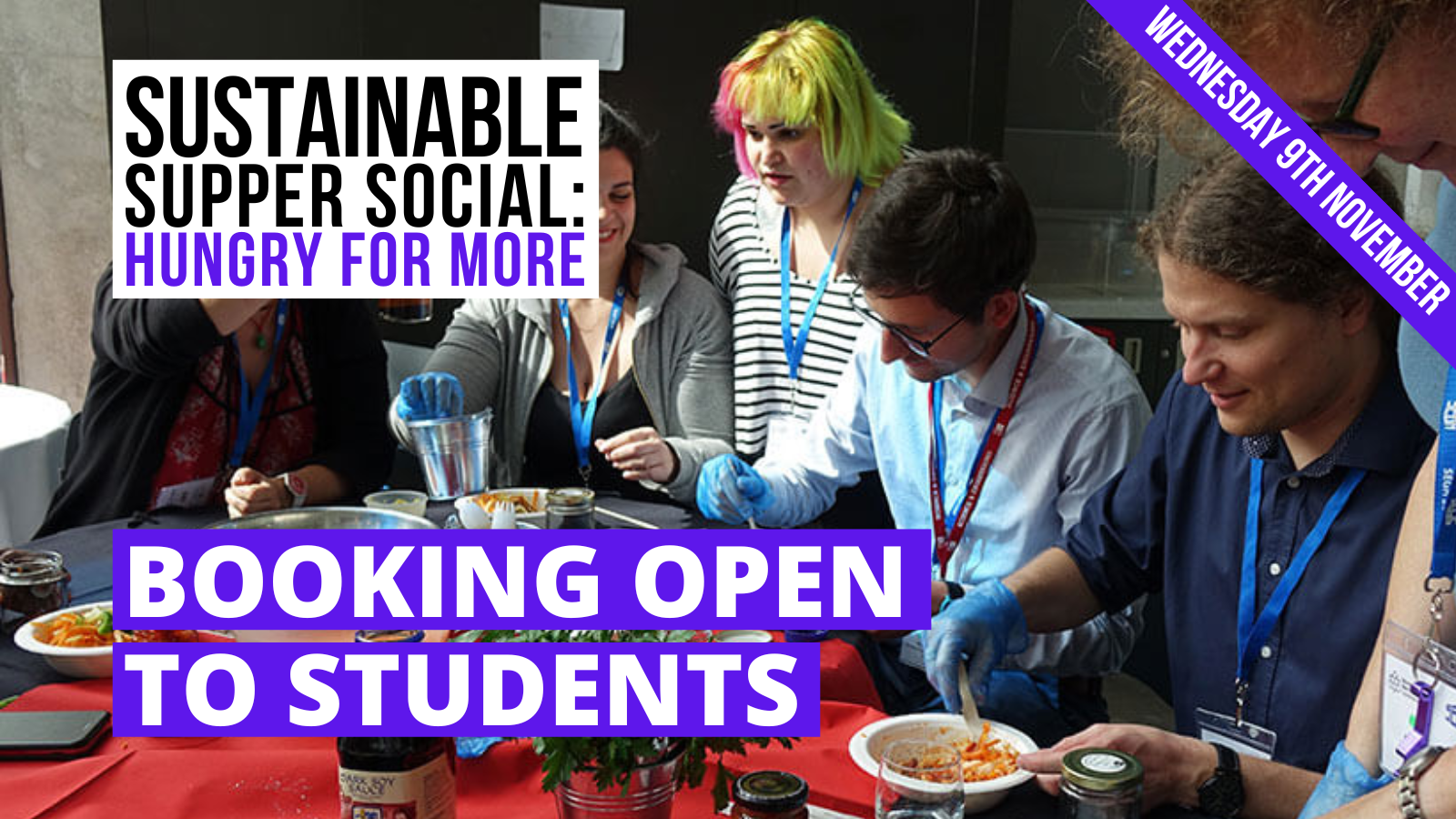 Takes place with a fixed time and schedule
9th November
18:00 to 19:30
Log In To Book
Sustainable Supper Social: Hungry for More
As part of Climate Action Fortnight we want to invite you along to the Sustainable Supper Social where we will be learning how to eat well for the planet and for people.
Come down to our GROW Cafe where you can join the Sustainable Supper Social and create interesting sustainable meals.
Inside the North Atrium of the Business School at our All Saints site where our local partner MetMUnch will be leading the session, and you will be working alongside students to learn exciting ways to cook more sustainably and compare with other groups.
In this session students will learn how to eat well for the planet and people, Ingredients like beans, pulses, fruits, and vegetables are packed full of vitamins, minerals, and fibre.
We will learn how to swap some fruit and veg to canned and frozen versions to save money and reduce food waste.
There is no need to go bananas to eat healthily and reduce food waste. Small sustained changes will lead to big transformations in the kitchen.
In A Nutshell...
Collaborate ... with students & staff across the university
Upskill ... in a development programme facilitated by expert partners at MetMUnch
Show Leadership ... and the opportunity to demonstrate creative problem solving
Improve Wellbeing... by creating nutricious meals and learning about healthy low carbon alternatives.
Earn up to 15 Rise points ... which can be recognised within your degree.
Schedule
18:00 to 19:30 on 09/11/22 - Righton Building CG21




Attend an event

At this event, you'll gain new cooking skills and get to know like-minded individuals.