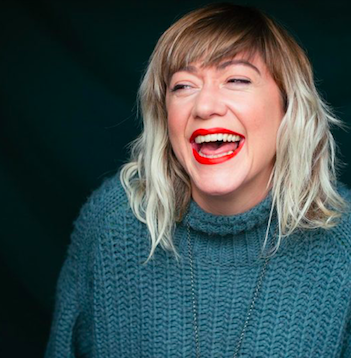 //REWORK THIS
Activity: Takes place with a fixed time and schedule
20th October
14:00 to 15:30
You will earn 3 bronze points for completing this activity.
Log In To Book
Print City: Artist Talk with Julia Roy-Williams
Join 3D artist and Jeweller, Julia, and Designer & Educator, Jamie for this talk LIVE from Design Week Eindhoven!
Julia Roy-Williams is a 3D artist & jewellery designer, utilising digital design & contemporary craft in her practice. Working to amplify the voice of women working in digital manufacturing, she endeavours to be a visible female leader in this field. Julia is currently working as artist in residence as Print City. She is learning software fusion 360 and researching ways to use recycled plastic as part of the project. Her period of research and development has been funded by Arts Council England. She will discuss her experience to date, her processes and materiality in a craft context. She will also talk about the arts council funding application, and how to frame and explain your work as part of this process. Julia Roy-Williams Julia strives to enable interactive experiences with digital technology. She works at Manchester College on the Design Crafts HND teaching digital design as a tool for creativity. Julia has worked in Manchester as a creative practitioner for 10 years, creating participatory events, running creative studios & retail spaces. In 2008, she was awarded a free studio in the Manchester Craft & Design Centre where she has engaged visitors in craft making, curated heritage projects & programmed events. Jamie-Lee Wainman Jamie-Lee is a creator, facilitator, and educator. Within her practice, she aims to make learning experiences more inclusive for different minds, using play and creative thinking as a vehicle. She utilises her neurodivergent brain to create new and innovative ways of learning about topics, ourselves, and the people around us. Jamie-Lee also has a passion for 3D printing due to the minimal waste material produced and the ability to use recycled plastics. She uses it as a making tool to help her create playful experiences for public engagement. Jamie is currently leading the PrintCity programme for Rise - see more workshops with PrintCity to get involved in making, 3D printing and sustainable design
In A Nutshell...
Gain Insight... into Julia's experience as 'in residence artist' at Man Met Print City
Learn... about the arts council funding application and how to frame it
See live... what is happening in Eindhoven Design Week with Jamie & Julia
Engage Online... from 2pm until 3:30pm for this talk by a female leader in 3D printing
Ask... no question off limits in this insight talk!
Earn up to 3 Rise points ... which can be recognised within your degree.
Schedule
14:00 to 15:30 on 20/10/21 - Takes place online




Jamie & Julia Live From Eindhovan Design Week - Online

Jamie & Julia Live From Eindhovan Design Week - Online