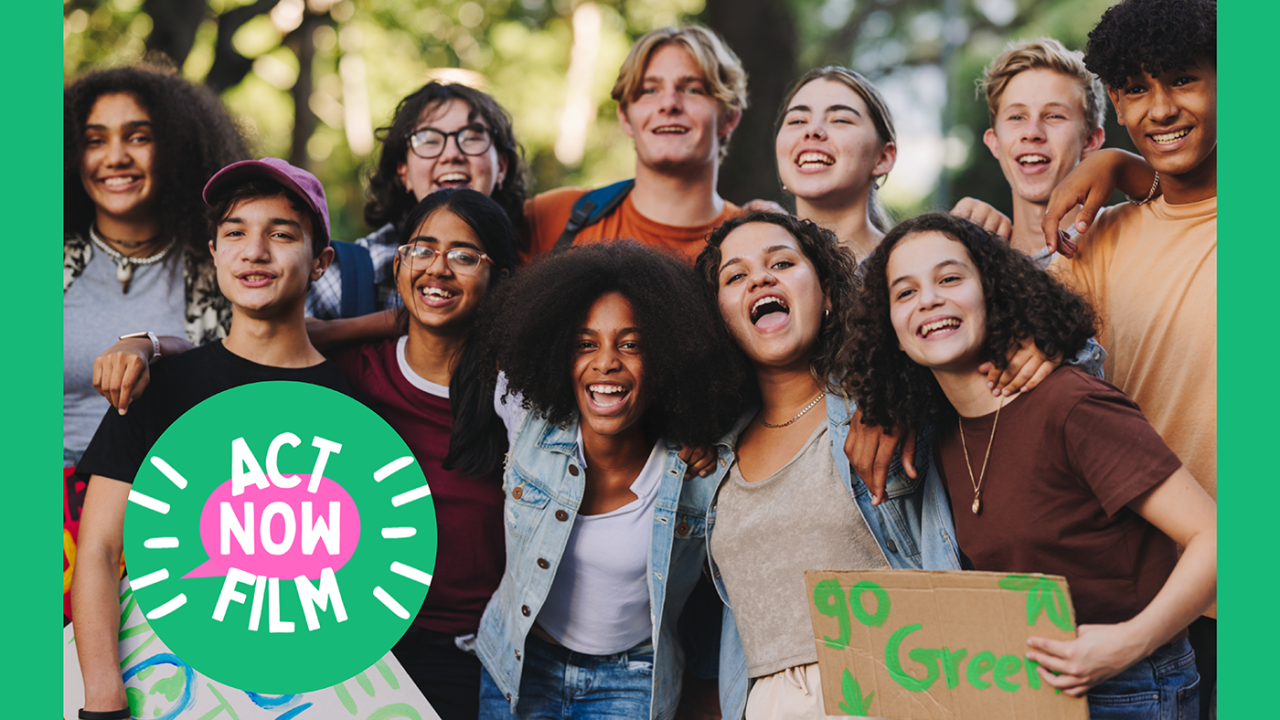 Takes place with a fixed time and schedule
18th August
to 2nd September
Log In To Book
Play your part at COP27 - submit an entry to ActNowFilm2
#ActNowFilm2 is a global intergenerational conversation on climate change featuring youth voices. The film will feature individual intergenerational conversations, between young people and community elders, to explore how climate change is affecting them. You can get involved by submitting a short video clip to be featured in the film.
The COP27 summit will bring together international government negotiators, decision-makers and policymakers to discuss how they should accelerate action towards stopping climate change. From small island states to countries with rapidly growing urban areas, representatives from 197 countries are expected to join the summit.
The ActNowFilm team are inviting young people to send in video clips of themselves in conversation with someone from a different generation talking about how climate change is affecting them. You could highlight how your area or region has changed over time due to climate change, and what your hopes and fears are for the future. This conversation could be with a grandparent or older person in your community. You could also discuss what has been done to protect people and place against the effects of climate change, and whether these were successful or not.
For more information and ideas visit the ActNowFilm website https://www.zero.cam.ac.uk/who-we-are/blog/news/play-your-part-cop27-submit-entry-actnowfilm2 . Here you will find a list of conversation points and instructions on how to produce your short film.
These videos will be compiled into ActNowFilm2 and showcased at COP27. Deadline for submission of videos: 2nd September 2022
Check out the ActNow YouTube channel and trailer here.
How to take part:
If you'd like to take part in ActNowFilm2, please submit your video of up to 5 minutes and accompanying details on this Google form.
Note: If you have difficulties accessing Google forms, please email your submission to info@zero.cam.ac.uk.
In A Nutshell...
Produce... a short film interview for the ActNowFilm2
Collaborate... with a different generation on your views of climate change
Describe... how climate change is affecting you and your view of the future
Organise... an interview to develop skills in video production and interviewing techniques
Earn up to 20 Rise points ... which can be recognised within your degree.
Schedule
18/08/22 to 02/09/22




ActNowFilm2 Submission

The deadline for submitting your short film is 2nd September 2022. Please see the activity details for more information.