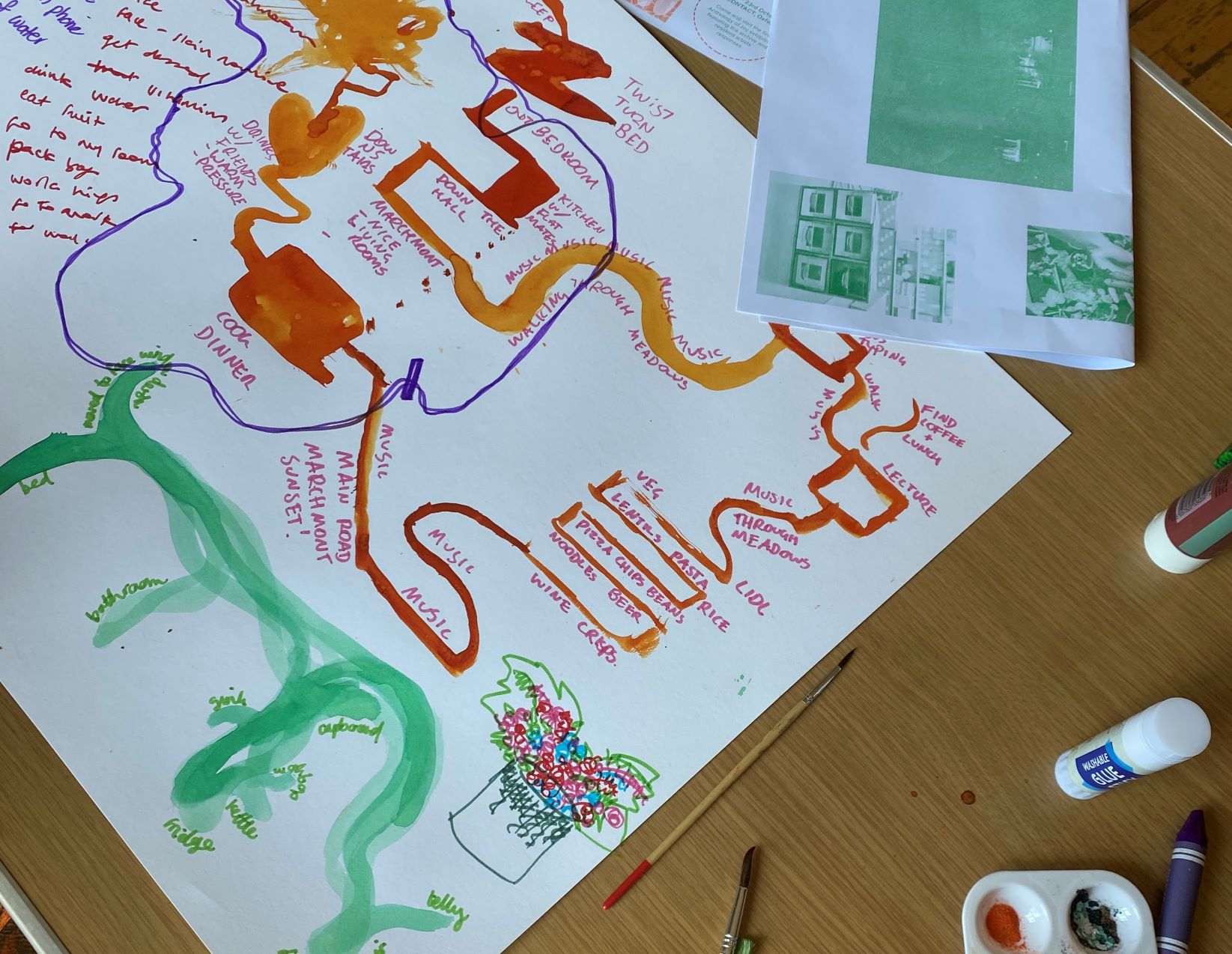 Takes place with a fixed time and schedule
Log In To Book
Mapping the museum
In this workshop we will think about how we experience public spaces, and work towards developing our own alternative museum map. Through a variety of different playful drawing and creative writing exercises we'll experiment with new forms of measuring, interpreting and presenting space.
We will each create our own detailed studies of sections of the museum that together will produce a collaborative map. This workshop is an opportunity for anyone who would like to take a more thoughtful or creative look at how we describe and delineate space. Museum of Half Truths is a research project aiming to take a playful look at the role of museums in our lives and how we can take a more active role in shaping them.
In A Nutshell...
Respond... to the exhibitions at Touchstones in Rochdale.
Explore... the museum environment in new ways.
Test... new ways of drawing, writing and making.
Learn... about how we can make public spaces more accessible.
Create... a new playful guide to the museum.
Earn up to 15 Rise points ... which can be recognised within your degree.
Schedule
11:00 to 16:00 on 30/06/22 - Touchstones Rochdale - The Esplanade, Rochdale OL16 1AQ




Mapping the museum

Meeting point is in the lobby.