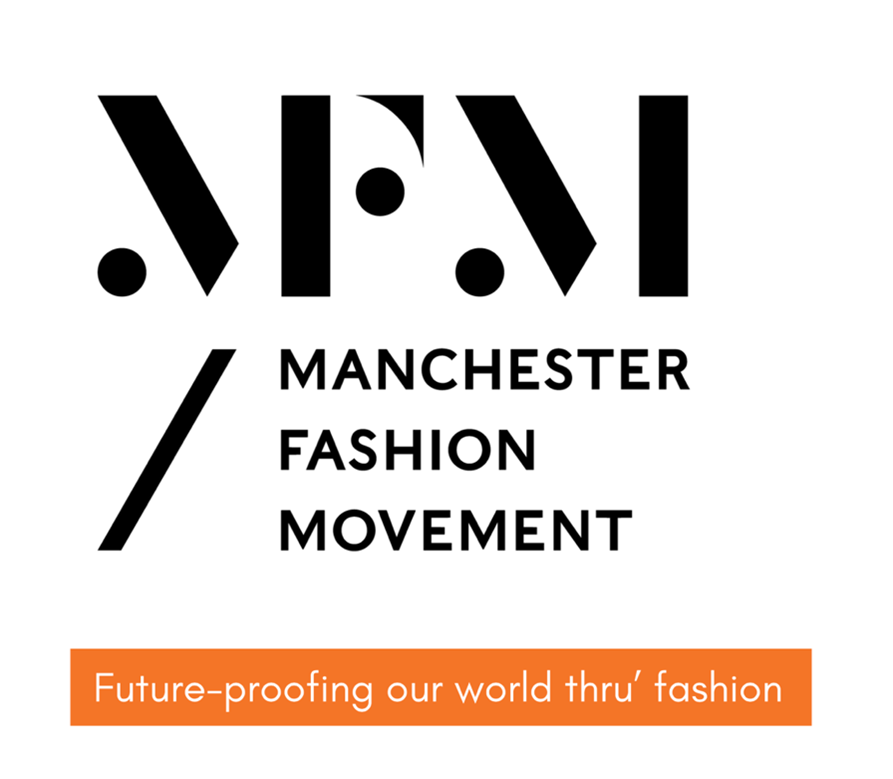 //REWORK THIS
Activity: Takes place with a fixed time and schedule
Log In To Book
Manchester Fashion Movement
As an ambassador for Manchester Fashion Movement, help to enhance marketing strategies, develop inspiring social content and design campaign ideas that help to grow the brand community of MFM.
Manchester Fashion Movement
's main aim is to enable communities in Greater Manchester to better understand the impact of the fashion industry on our planet and recognise the benefits of a more responsible approach towards consumerism; to make a difference to our collective future. Through education in the community, communication through the arts and by influencing policy change. Blending fashion and storytelling into fashion performances, MFM provides an accessible platform building a culture of education and accountability. Our IRL events are full of camaraderie, opening a space of meaningful conversations on our experiences and offering others the freedom to express themselves through their clothing. The company's activities are to empower, connect and engage people in a movement that sees communities around Greater Manchester understand the benefits of approaching fashion with a more sustainable outlook, whilst helping them recognise the real impact of the fashion industry and the important role we play as individuals. This is about making a commitment on our doorstep to highlight the innovation happening in Manchester and bringing this to the forefront for individuals. The MFM platform is here so we can work together, share learning and be catalysts for broader and transformative change. We're looking for students to make a contribution to MFM's work, especially around building our brand. This is an open-ended project; work will start during the Third Term and will develop in line with your interests and availability.
Essentials
A passion for sustainability, sustainable fashion, and community style projects.
A keen creative and digital native who loves to create artistic and educational social content.
MFM are looking for a truly passionate individual and would love to share in ideas.
What you will do
Respond to contemporary briefs developed by MFM that will support in their overarching brand development.
Support in management of social channels with a focus on brand development.
Research and develop learning tools for educational materials.
Research existing and new local sustainable brands, interviewing founders helping to build and develop MFM Orange pages.
Videography: Develop short promotional videos – Storytelling around Manchester Street style and sustainable fashion.
Support in building MFM directories, mapping and curating essential business information of Manchester brands.
Be involved in upcoming projects including northern fashion week and installation projects around Manchester areas.
Perks at work
Become an essential part of the MFM brand community working on projects that will have expansive reach and help to build your own professional portfolio.
Meet and develop contacts in and around Manchester building your reputation and being exposed to employment opportunities.
Work remotely and within co-working space Huckletree where you will have access to an even wider creative community.
Have exposure to sustainable initiatives and existing brands, including the sustainable fashion party and wardrobe wellbeing which are ran by the founders.
Follow Us
https://twitter.com/mcrfashmove
https://www.facebook.com/manchesterfashionmovement/
https://www.instagram.com/manchesterfashionmovement/?hl=en
Recent Media
https://www.northernsoul.me.uk/manchester-fashion-movement/
https://manchester.nowthenmagazine.com/articles/manchester-fashion-movement-a-manchester-couture-detat-ethical-sustainable-clothing-interview
https://manchesterwire.co.uk/manchester-fashion-movement-launch-pop-up-store/
https://thenorthernquota.org/news/manchester-catalyst-drive-forward-slow-fashion-movement-north-west
https://find-and-update.company-information.service.gov.uk/company/12933254/officers
In A Nutshell...
Empower... communities in Greater Manchester to better understand the impact of the fashion industry.
Implement...long term ways of transforming how the fashion landscape is seen across the Northwest
Develop... a community engagement program that will see us share the learning from our own experience.
Share... learning and be catalysts for broader and transformative change.
Connect... knowledge and experience to inspire, support and move people to act on climate change at a community level.
Schedule
09/05/22 to 30/06/22




Flexible Engagement

Ongoing flexible engagement starting in Man Met's Third Term.