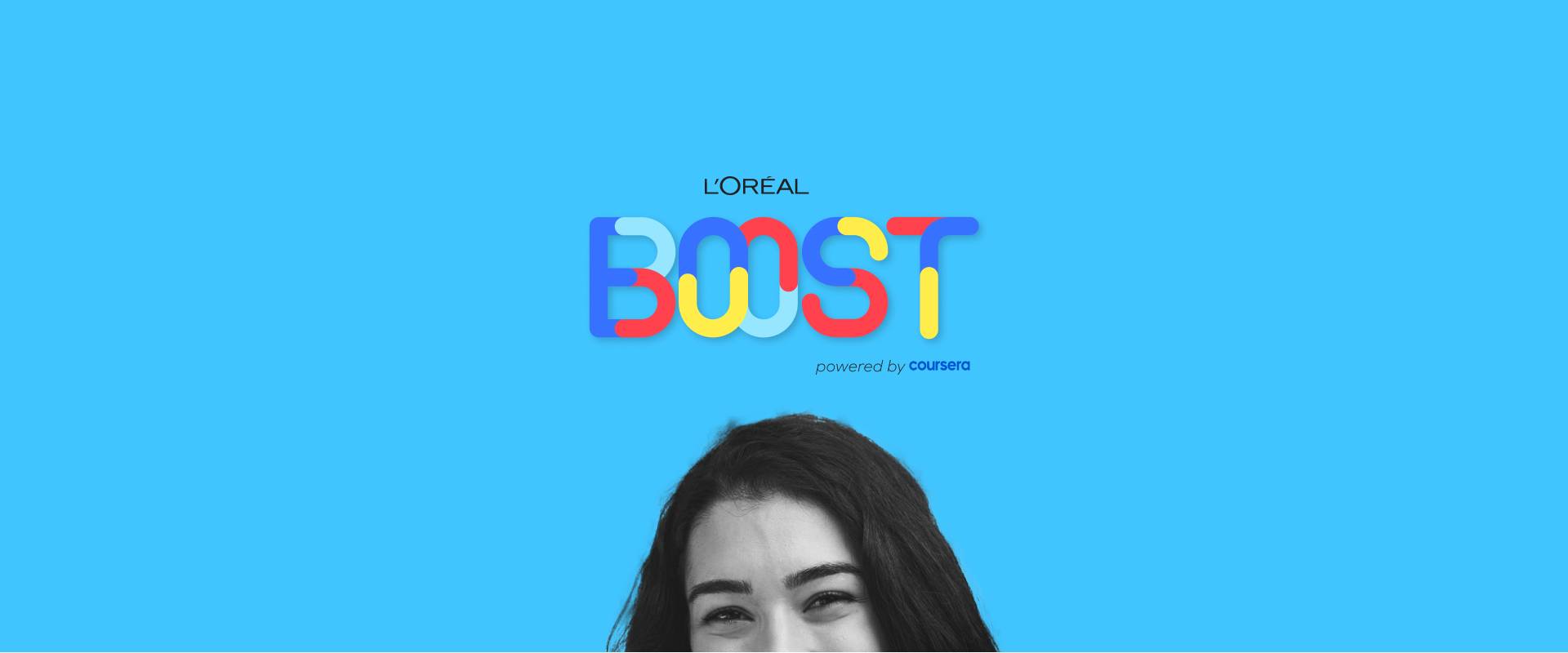 //REWORK THIS
Activity: Takes place with a fixed time and schedule
You will earn 100 bronze points for completing this activity.
Log In To Book
L'Oréal BOOST
L'Oréal launches L'Oréal BOOST, offering 20,000 students globally access to a selection of 33 On-Demand digital Courses curated by L'Oréal experts on the skills of the future.
Ready to level up?
With L'Oréal BOOST, the beneficiaries will have the opportunity to level up their professional skills with access to 33 On-demand digital courses from top universities and by making the transition to professional life easier
These courses cover 3 professional skills that may be useful as young people kickstart their career (sustainability, digital, and people skills), in addition to dedicated courses to improve proficiency in English.
The best of online learning
L'Oréal BOOST is powered by Coursera, a leading provider of on-demand digital courses worldwide. Those online courses, also offered to L'Oréal employees, are highly useful and recognized because they allow learners to stay up to date, get certified, and show their commitment towards continuous learning.
Skillsets for the future
Sustainability
Courses covering topics as sustainable digital innovation, strategy and sustainability, sustainable business entreprises.
Digital
Courses covering topics as e-commerce, digital business models, marketing in digital world.
Soft/People Skills
Courses covering topics as creative collaboration, storytelling & influencing, emotional & social intelligence.
Language learning
Courses covering Business English.
In A Nutshell...
Level Up...increase your professional skills
Variety...courses in a range of key areas
Develop...get access to courses currently offered to working professionals
Demonstrate...your ability
Earn up to 100 Rise points ... which can be recognised within your degree.
Schedule
12:00 to 13:00 on 04/04/23




Apply to confirm your interest

You will then have 3 months to access and complete the courses.