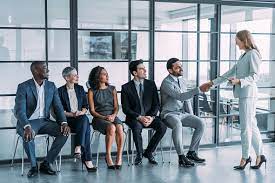 GoGlobal
Takes place with a fixed time and schedule
Log In To Book
Launch event: Bespoke support for international students searching for graduate work
Launch event: Student Circus (in partnership with MMU) have created a new support service for international students searching for graduate employment in the UK. Topic: Simplifying the Job Search for International Students.
Student Circus is UK's largest job search platform for International Students, and they filter opportunities from companies willing to hire international students. This service was started by a former International Student. The award-winning platform will share important information & tips. Providing international students with an understanding of the UK job market and current environment (economy, sector-specific). You will learn what employers look for from international students. Gain Tips & Tricks (ensuring students don't make simple mistakes) get employer feedback & easy ways to be noticed. Learn from success stories.
In A Nutshell...
Upskill ... in your knowledge of how to gain employment in a country that requires visas.
Network...with students from your programmes
Reflect...on your future global careers
Gain Recognition... with RISE points that count towards your international badge
Earn up to 5 Rise points ... which can be recognised within your degree.
Schedule
13:30 to 14:30 on 06/03/23 - BS G26 - south atrium




Attend an event on campus

Find out about a NEW service for international students