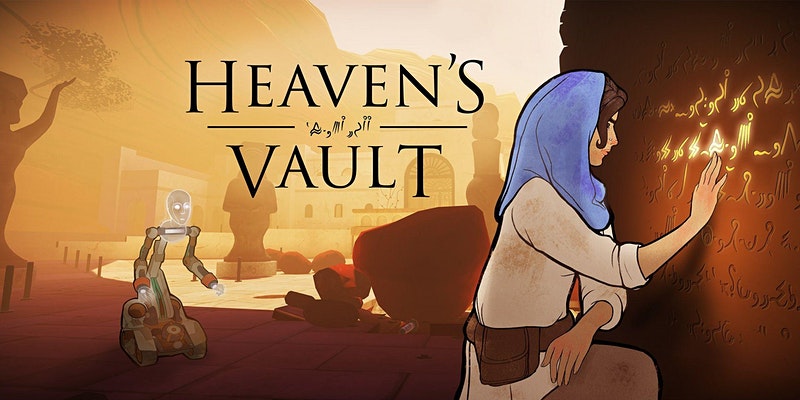 17th November
16:00 to 17:30
Log In To Book
Heaven's Vault, Archaeology, and the Supremacy of Language
"Our world is full of cycles": On Heaven's Vault, Archaeology, and the Supremacy of Language
"Our world is full of cycles": On Heaven's Vault, Archaeology, and the Supremacy of Language Jennifer Cromwell (Manchester Metropolitan University), with a response by Jane Draycott (University of Glasgow) Heaven's Vault (Inkle, 2019) is an archaeological science-fiction interactive storytelling adventure game. As archaeologist Aliya Elasra you explore the Nebula, together with your robotic sidekick Six, deciphering the ancient script and language of the 'Ancients', on the basis of artefacts and sites that you discover along the way. In this seminar, I will discuss how archaeology – and archaeologists – are presented, as well as the prominence of philology (the study of language) and its centrality to the narrative. In so doing, I will explore how the game both challenges conventional gaming (and pop-cultural) portrayals of archaeology and its colonial framework, but also how it succumbs to them. Dr Jennifer Cromwell is a Senior Lecturer in Ancient History at Manchester Metropolitan University. This seminar is part of the Manchester Game Studies Network series of events.
In A Nutshell...
An MGSN seminar......... focusing on research into games
Make connections......... between the worlds of scholarship and videogames
Contextualise your learning......... and apply it in new ways
Earn points......... 3 Rise points for attending
Earn up to 3 Rise points ... which can be recognised within your degree.
Schedule
16:00 to 17:30 on 17/11/21 - Takes place online




Online Seminar