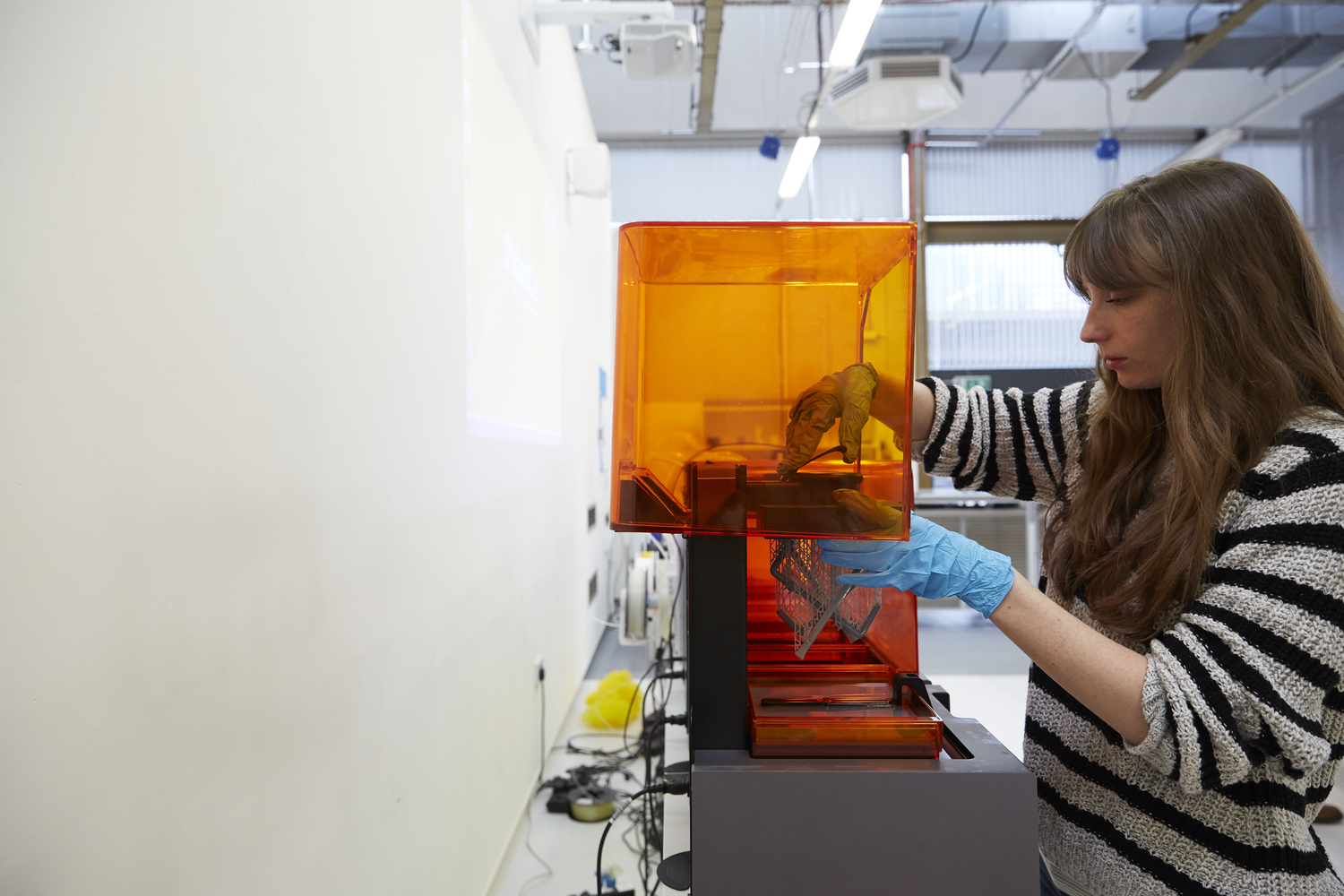 //REWORK THIS
Activity: Takes place with a fixed time and schedule
You will earn 12 bronze points for completing this activity.
Log In To Book
Hands-on with 3D print and digital design
Make a physical object from a three-dimensional digital model. Using our state-of-the-art facilities, get to grips with the basics of 3D printing and digital manufacturing
3D design and digital manufacturing technology are advancing at an incredible rate. We are living in an age where it is possible to 3D print everything from cars to clothing and even entire houses, with scientists currently exploring the possibility of 3D printing human organs for transplant.
In this practical 3-hour session (based in PrintCity), you'll learn how to optimise a CAD design for 3D printing using the principles of Design for Additive Manufacture (DfAM). You will then learn how to create the CAD model below before collecting a 3D print of it to take away.
This session aims to give you a taster of what it's like studying our MSc Digital Design and Manufacturing and assumes a basic working knowledge of any mainstream CAD package (such as Autodesk Fusion 360 or SOLIDWORKS).
In A Nutshell...
Upskill... in an area that is recognised by industry professionals
Further study...get a taste of what it's like to study a masters
Be creative...in an environment where innovation thrives
Be sustainable...learn how 3D printing is leading the way in sustainability
Earn up to 12 Rise points ... which can be recognised within your degree.
Schedule
10:00 to 13:00 on 23/05/22 - Print City




Attend an event