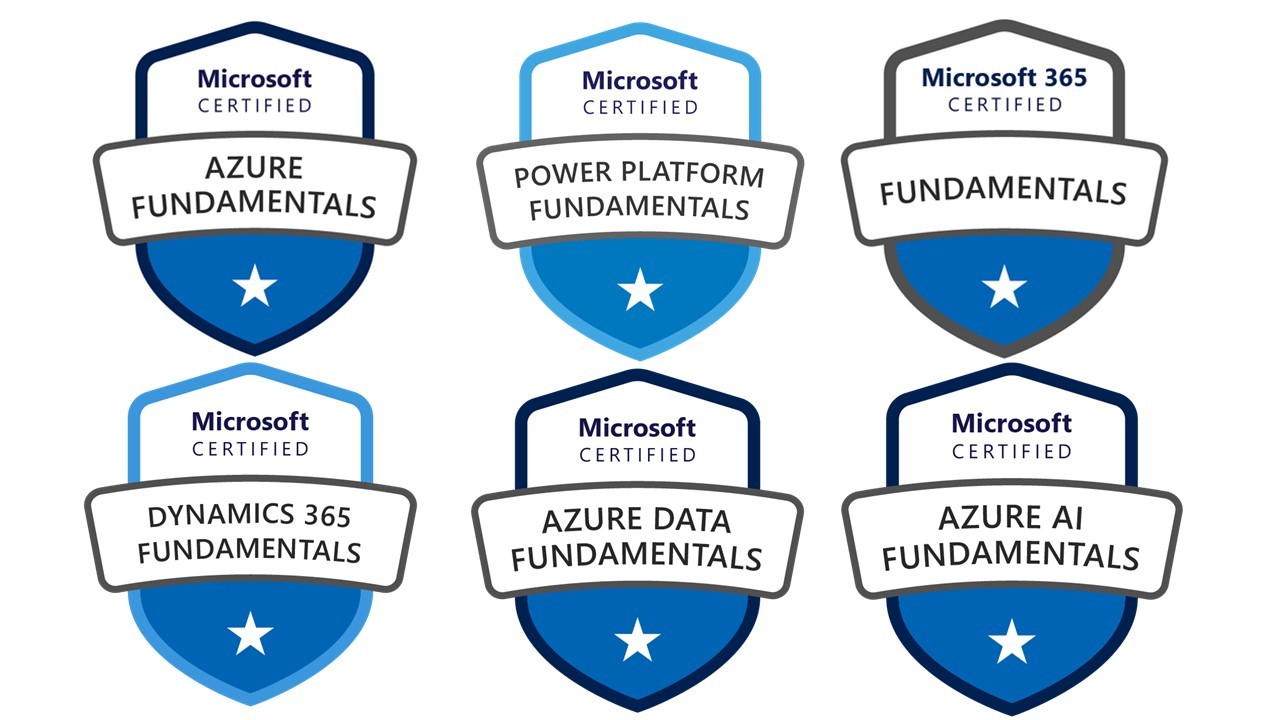 Future me week
//REWORK THIS
Activity: Takes place with a fixed time and schedule
23rd January
to 27th January
You will earn 150 bronze points for completing this activity.
Log In To Book
Get Certified ... with Microsoft Certifed Fundamentals
A fully funded opportunity (worth up to £750) to gain external certification from Microsoft which evidences your competency with their range of Azure software. Support your IT skills in your studies, and evidence your capabilities and self-development to future employers.
The future of computing is in the cloud, and the cloud is growing – fast! Whether it's data storage, web hosting, CRM management, or online productivity tools, companies are looking for trained individuals who understand the benefits of the cloud, and they're not finding them quickly enough.
Microsoft Certified Fundamentals (MCF) will put you on the path to successful future careers in artificial intelligence (AI), data science and cloud computing.
Obtaining one of these qualifications typically costs up to £750. However, through Rise, Manchester Met students can obtain up to three certifications completely free!
Don't worry if you don't manage to finish all the training you would have liked to do during Future Me Week. We'll keep providing new opportunities for you to get certified across the rest of the year.
We're please to say the training for this is now live here: https://rise.mmu.ac.uk/courses/fundamentals-certification-scheme/
In A Nutshell...
Completely Free ... access to opportunities which could cost up to £750 outside of Rise
Upskill ... sharpen your skills in apps from Microsoft.
Engage Online ... from self-study to examination.
Gain Recognition ... with an externally recognised certification from Microsoft.
Boost your CV... by showing IT proficiency and learning autonomy
Earn up to 150 Rise points ... which can be recognised within your degree.
Schedule
23/01/23 to 25/01/23




Sharpen your Skills

Work flexibly to develop your skills in your chosen platform using our curated LinkedIn Learning pathways.

26/01/23 to 27/01/23




Choose Exam Sessions

In order to gain your certification, you will need to complete an exam. You will be sent a number of dates to choose from.