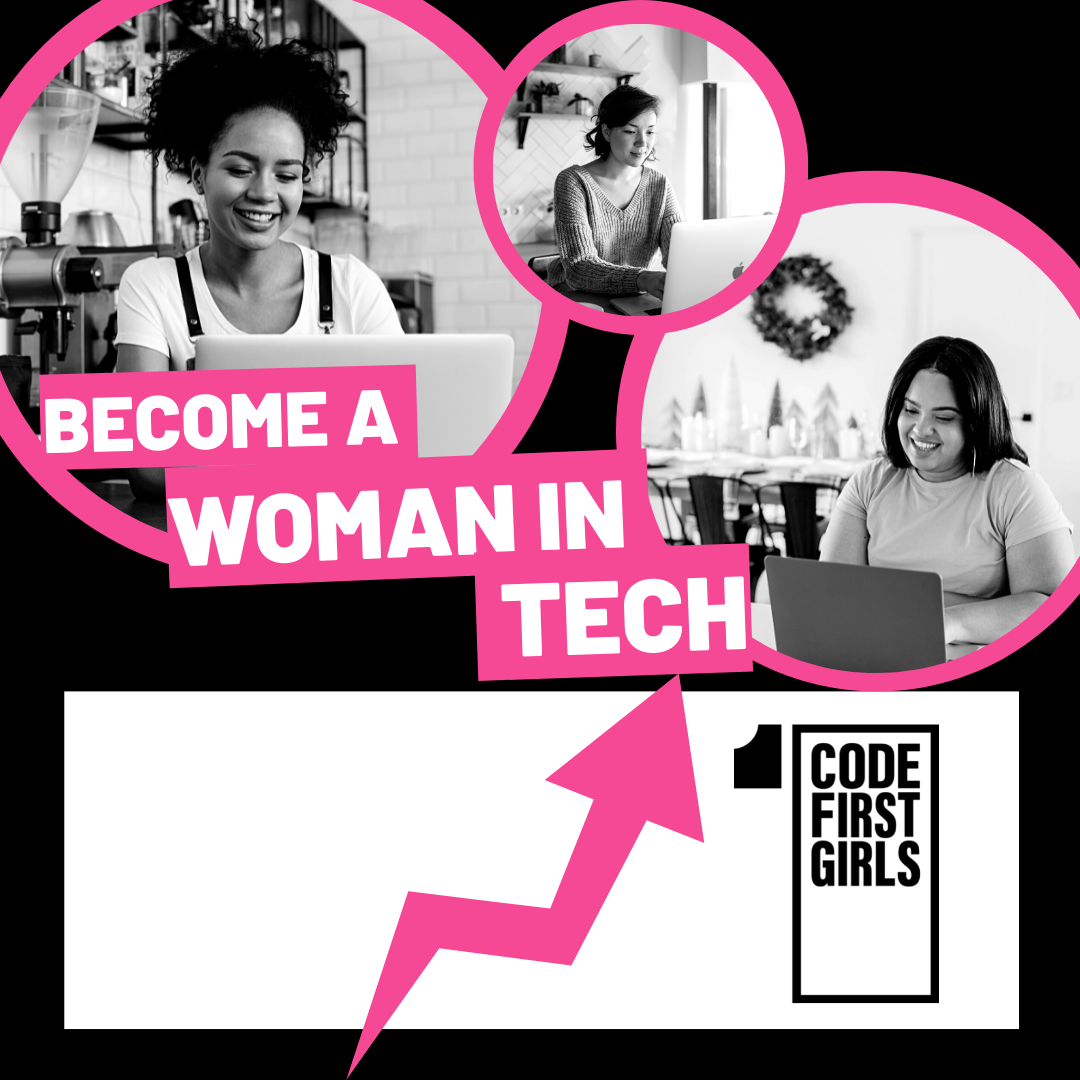 //REWORK THIS
Activity: Takes place with a fixed time and schedule
3rd October
16:00 to 17:00
You will earn 3 silver points for completing this activity.
Log In To Book
Future Proof Your Career with Code First Girls
Fancy learning to code completely for FREE? Code First Girls have taught over 140k women to learn to code. Join their exclusive webinar on Tuesday 3rd October where they'll be sharing top tips for boosting your CV, future proofing your skillset and landing that first tech job. RSVP now to secure your spot.
Ever fancied learning to code? Make the most of your time at University by learning tech skills for free with Code First Girls.
Code First Girls has taught more than 140,000 women to learn to code for free while also placing them in their first tech roles at over 130 companies globally including Goldman Sachs, Nike, Natwest and KFC.
Whether you want to learn something new or are considering a career in the fast-growing tech sector, there has never been a better time to check out Code First Girls. Join this introduction call to learn more about how CFG is upskilling and futureproofing fellow students in your area (while also placing them in top tech jobs) and how you can make the most of their free classes.
Associated Badges:
In A Nutshell...
Upskill... and learn something new with Code First Girls
Get Inspired... by a community of likeminded women
Free Access... to a coding education and access to career pathways in technology
Gain Recognition... with a digital certification when a course is completeted
Earn up to 3 Rise points ... which can be recognised within your degree.
Schedule
16:00 to 17:00 on 03/10/23 - Takes place online




Future Proof Your Career with Code First Girls Webinar