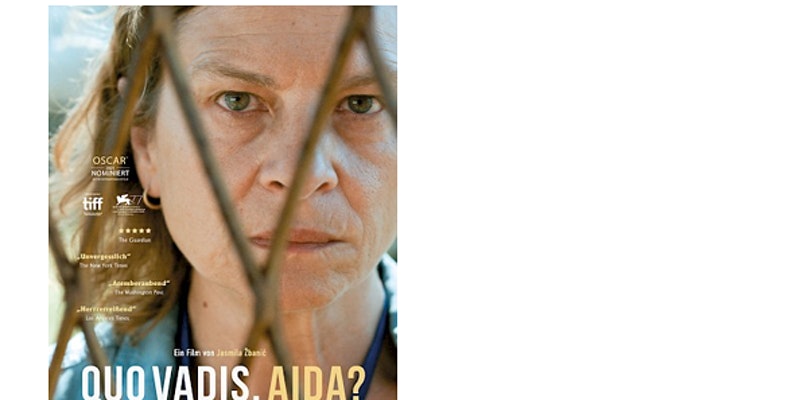 Takes place with a fixed time and schedule
26th January
17:00 to 19:00
Log In To Book
Film Club Screening: 'Quo Vadis, Aida?'
About the film: Bosnia, July 1995. Aida is a translator for the UN in the small town of Srebrenica. When the Serbian army takes over the town, her family is among the thousands of citizens looking for shelter in the UN camp. What is at the horizon for her family and people? Which move should she take?
In A Nutshell...
Gain... 5 Rise points for attending
Learn... about the Srebrenica massacare
Attend... this screening online
Build... your historical knowledge
Earn up to 5 Rise points ... which can be recognised within your degree.
Schedule
17:00 to 19:00 on 26/01/22 - Takes place online




Join online screening