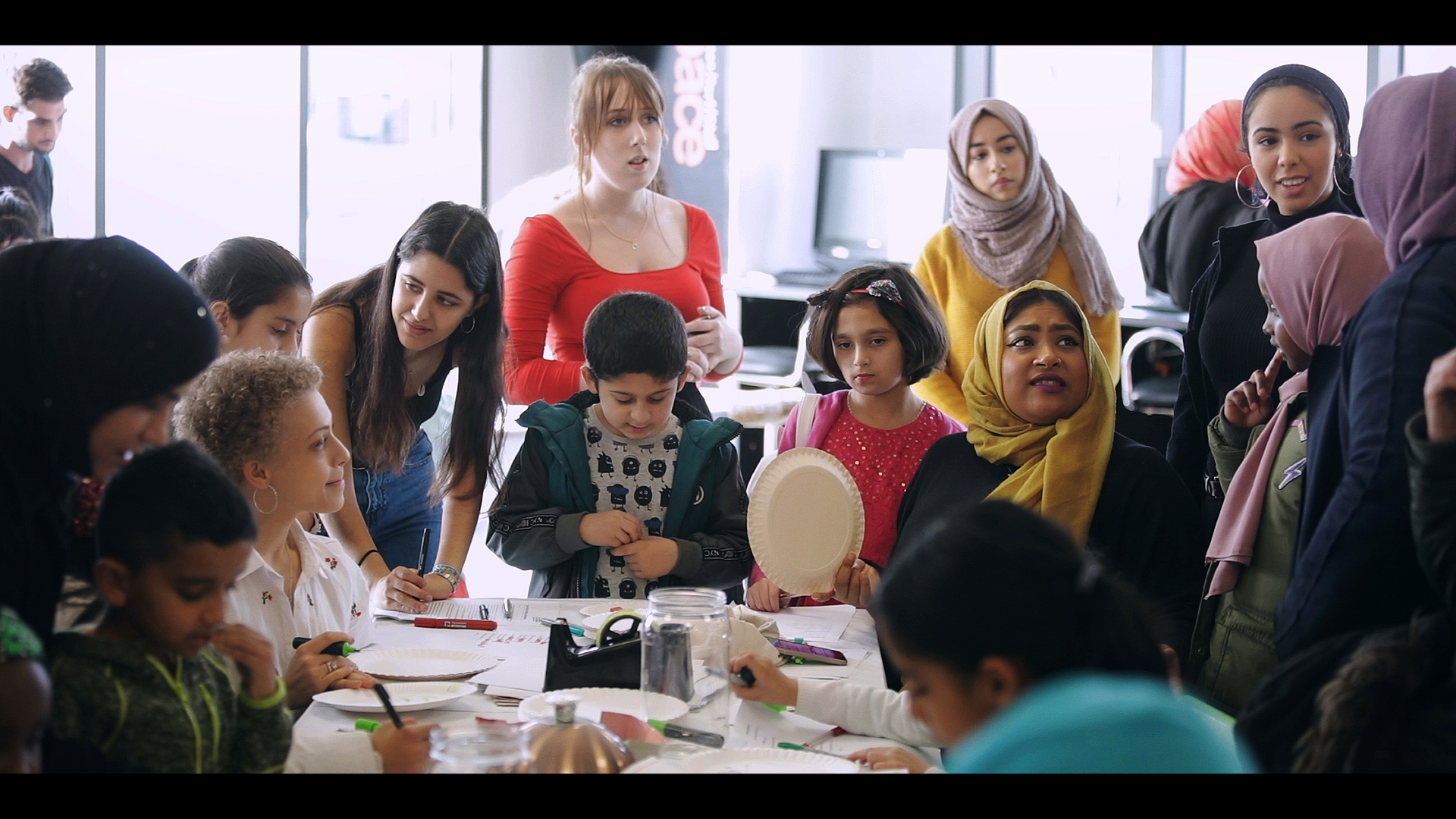 //REWORK THIS
Activity: Takes place with a fixed time and schedule
You will earn 152 bronze points for completing this activity.
Log In To Book
Festival of Libraries Engagement Team
In June 2022 Manchester will host its second city-wide Festival of Libraries, coordinated by the City's UNESCO City of Literature organisation. This project will train a group of students to support activities in schools and libraries across the city.
Festival of Libraries Engagement Team is a project which links students in small groups with local libraries within the Manchester public network, to support festival projects designed to increase engagement with the Libraries. These will include:
Carrot to the Stars: students will use prepared materials to lead workshops with children aged 7+ in libraries focused on this translated comic book, originally published in French in 2010
Readers in Residence: students will work alongside a writer in a school linked with a local library to develop a showcase of work to be performed in the library during the festival
Look for a Book: students will work with a local library to promote engagement with and run a 'treasure hunt' to find books hidden in the local area. Finders of the books win tickets to author events within the festival.
This project will be supported by meetings with the festival organisers and staff in the libraries students are paired with. Each student will be provided with mentoring support from Phd students through the project and will have their expenses paid to travel to the libraries.
In A Nutshell...
Collaborate... with students across the university
Engage online... with other students and Man Met academics on Teams
Engage in person... with professional library staff, teachers and students in libraries and schools
Learn... about strategies for increasing engagement with libraries and reading
Develop... your confidence in working with external organisations, young people and the public
Earn up to 152 Rise points ... which can be recognised within your degree.
Schedule
13:30 to 15:30 on 06/05/22 - Takes place online




Festival of Libraries Team Briefing

This online Teams meeting will give you a chance to meet the team coordinating Festival of Libraries, to hear more about the Festival and your involvement, and to set up activities for the coming weeks.

09/05/22 to 13/05/22




Meetings with local library staff and mentors

Over this week students will have meetings with local library staff and Phd student mentors to plan activities

16/05/22 to 19/06/22




Festival of Libraries planning and activities

Over these five weeks students will spend a total or around 5 days planning and delivering Festival of Libraries activities, with supervision and support from Phd student mentors and Library staff.