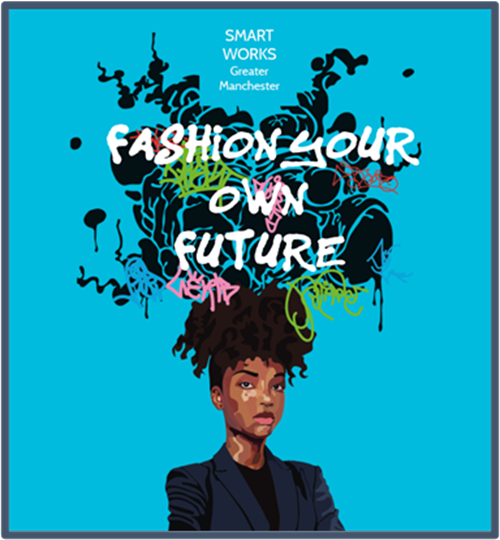 //REWORK THIS
Activity: Takes place with a fixed time and schedule
You will earn 300 bronze points for completing this activity.
Log In To Book
Fashion Your Own Future Social Media Campaign
Create a social media campaign to promote Smart Works Greater Manchester's (SWGM) has created a dedicated programme for 16-to-25 year old unemployed women.
Academic Contact: Lisa Trencher
Smart Works Greater Manchester (SWGM) has created a dedicated programme for 16-to-25 year old unemployed women and we need now need to create a social media campaign (based around the image below) that enables us to reach our intended audience in a vibrant, fun, and authentic way.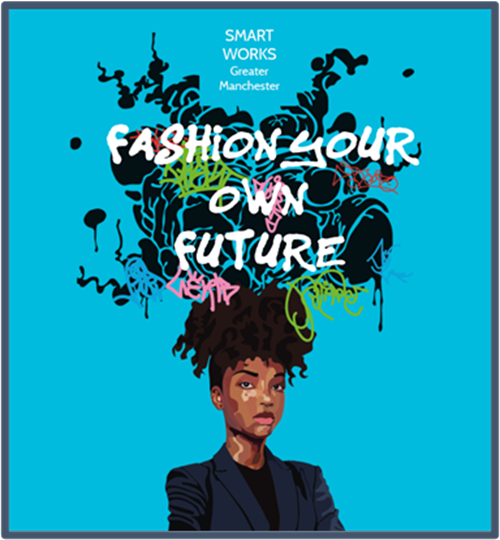 We require 3 students to deliver the project culminating in a presentation of the campaign (and campaign assets) with stakeholders including the SWGM Lead Trustee and Lead Volunteer for Fashion & Wardrobe, an existing fashion retail partner, a recognised fashion sustainability leader and a member of the MMU Fashion / Employability team.
Students will conduct desk research to firstly understand the clothing requirements and preferences for the 16 to 25- year younger women we support and then share the art direction storyboard of how this will be developed into the final campaign. The bulk of the project time will be the art direction shoot across Greater Manchester and pre-production and production of the subsequent images.
We would also like to launch the outcomes of this project at a SWGM "Fashion Your Own Future" event in collaboration with The Manchester College in late June at one of their 9 campuses across Greater Manchester. The event will be designed and led by the participating students working closely with students of The Manchester College.  
Dates: The internship will take place between May and June 2022 and require 2 days / week for a maximum of 6 to 8 weeks
Expressions of Interest: In your 250-word statement on why they are applying please could you summarise what you think the specific work wear preferences and needs are of this younger age group, your ability to work independently and creatively, and how you can help Smart Works to represent the diversity we celebrate across Greater Manchester in a social media campaign, examples of previous fashion shoots/university work would be welcomed.
Number of places available: 3
In A Nutshell...
Research... the clothing needs of unemployed younger women in Greater Manchester
Create a campaign.... showcasing Smart Works' services
Design... images and core messages that demonstrate the diversity of Smart Works' audience
Collaborate... with the wider Smart Works team (staff, stylists and wardrobe volunteers)
Engage... in testing communications with the client audience
Earn up to 300 Rise points ... which can be recognised within your degree.
Schedule
05/05/22 to 30/06/22




Internship

2 days per week in May and June