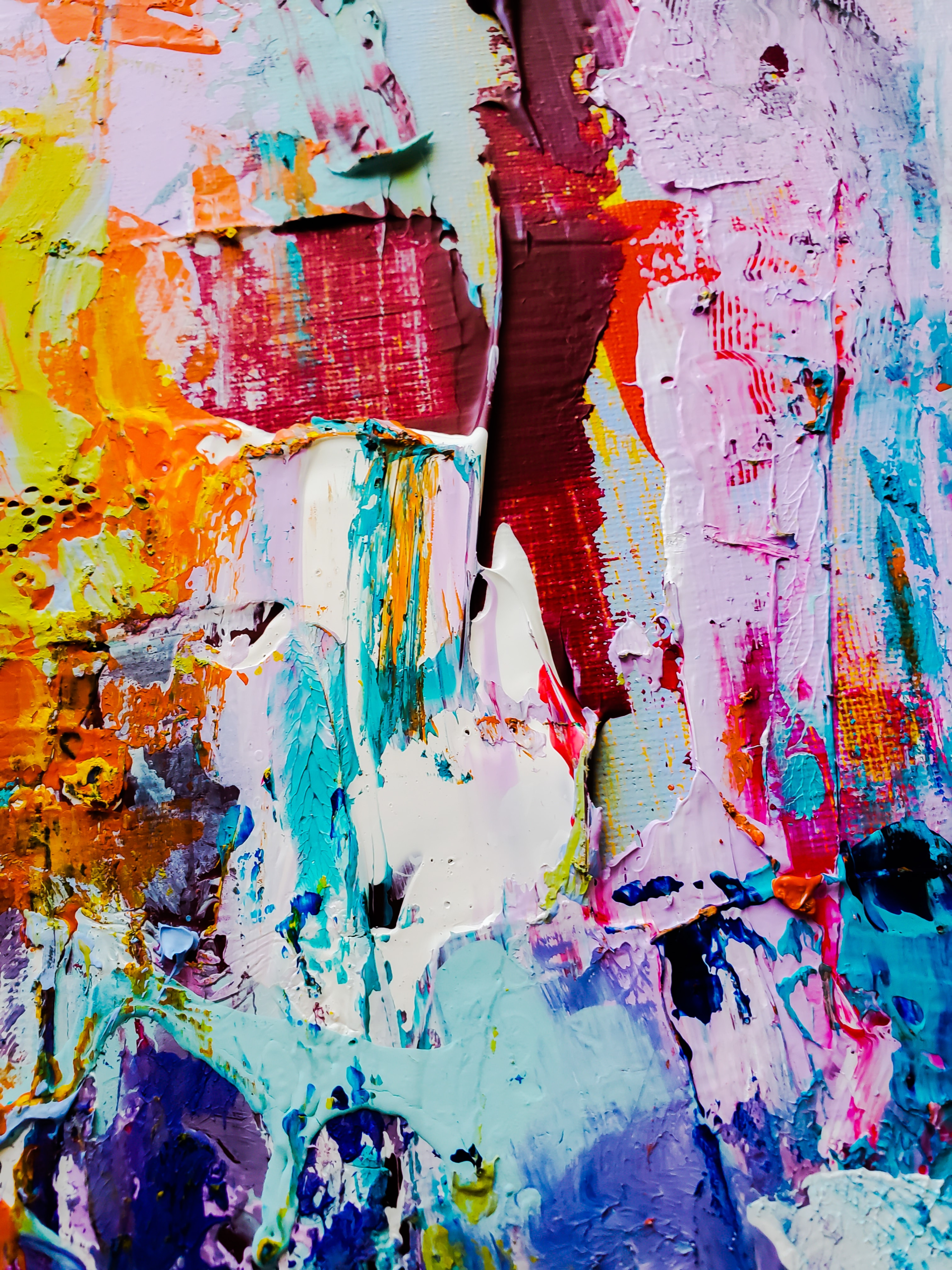 //REWORK THIS
Activity: Takes place with a fixed time and schedule
26th April
13:00 to 15:00
You will earn 20 silver points for completing this activity.
Log In To Book
Extraordinary ART for extraordinary minds
Let 'Don't Burst My Bubble' show you how a simple daily habit can open a world of possibilities and wonder that can improve your life professionally and personally. 'Don't Burst My Bubble' will share their personal story of how using art and the technique of 'Marks that Matter' helped her through a mental health crisis.
Don't Burst My Bubble will guide you through the process of using ordinary everyday household objects in extraordinary ways to create art with meaning. You will explore and experiment with an array of colours, objects and materials to express your emotions, both negative and positive.
In this workshop you will produce a series of canvases with one another to express life as a student. You will capture and learn how to focus on the positives rather than the negatives that naturally dominate our minds through the process of creating different, bold, mindful and beautiful art. You will learn how to use this simple technique to elevate worries and stresses in your daily life as a student, ultimately leading to a more positive mental wellbeing. A strategy that can be carried forward throughout life.
Through our heART we can grow a happy, calm and balanced mindset of creative curiosity.
Art helps boost confidence, resilience and engagement that supports and alleviates anxiety, depression and every day stresses that ultimately leads to a happier and more positive mindset.
Don't Burst My Bubble Ltd is taking Greater Manchester by storm having already delivered workshops to; Greater Manchester Police, Reuben's Retreat, EnterprisingYou, Manchester City Council, Hotel Football (Manchester United), Northern Girls Club, Bury City Council and numerous other social venues in Northern Quarter and Stalybridge. Find out more:
Facebook: dontburstmybubble
Instagram: dontburstmybbl
Website: www.dontburstmybubble.co.uk
Associated Badges:
In A Nutshell...
Collaborate...with students across the university
Upskill...you mental wellbeing practice
Communicate ... with one another through art.
Show honesty... sharing and expressing feelings through an abstract form
Make time... for yourself and share personal feelings
Earn up to 20 Rise points ... which can be recognised within your degree.
Schedule
13:00 to 15:00 on 26/04/23 - 2.07 Brooks




Art workshop of an extraordinary kind.

Attend this event to support your mental wellbeing.