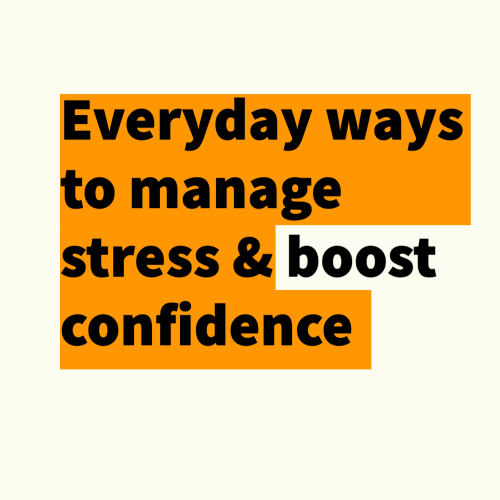 Effectively YOU
//REWORK THIS
Activity: Takes place with a fixed time and schedule
You will earn 10 silver points for completing this activity.
Log In To Book
How to relax and boost your energy/concentration
Part of the Everyday ways to manage stress & boost confidence workshops from Amanda Cangelosi
Stress is inevitable but how we relate to it is a choice. The key to being effectively you is understanding how we can change our relationship to stress so that we can achieve our goals and ambitions. Yoga and mindfulness has focused on this challenge for centuries and in this 4 part series we are going to explore practical tools for everyday ways to manage stress and boost our confidence.
This course is for you if you have experienced one or more of the below situations:
Feeling overwhelmed before a stressful situation such as an exam, job interview, conflict with our friends or family
Doubts whether you are as capable as others and worry about what people think
Find it hard to rest, relax, concentrate or your mind races
Find that you get headaches, tightness in the body, problems sleeping before or after stressful situations
Session Three:
How to relax and boost your energy/concentration
This session will look at yoga and mindfulness tools that help us thrive when we are preparing for something stressful. We will explore ways we can manage our energy levels so we can get into 'the zone' in readiness for that exam or job interview.
Associated Badges:
In A Nutshell...
Build... Confidence in yourself and your future
Upskill... your approach to being effective and advocating for yourself
Meet... AMAZING practitioners who are here to share their experience
Develop... a toolkit for dealing with any difficult patches
Learn... from people who have been through the fear and learnt along the way
Earn up to 10 Rise points ... which can be recognised within your degree.
Schedule
11:00 to 12:00 on 07/06/23 - Grosvenor East Building, room/studio 2.07 (second floor in GE)




Session 3 of four

Attend this 1 hour workshop