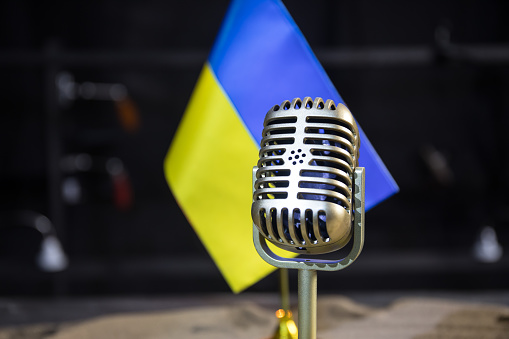 GoGlobal
Takes place with a fixed time and schedule
Log In To Book
Eurovision Song Contest 2023 NEEDS YOU
The Eurovision Song Contest involves much more than the main broadcast night, encompassing 12 event days and nine weeks on site. Therefore, the event requires a variety of roles to support its delivery.
Note this event is a special feature of GoGlobal, and the briefing session is before the official opening of the week - if you want food and drinks vouchers, the help desk will not open until 11am.
As part of Go Global week, Leah Fraser from Carlisle Support Services will be delivering a presentation about paid work opportunities at Eurovision 2023. This session will provide an overview of this major international event, the roles required and how you can be involved.
All roles will be paid the living wage and no previous experience is required as full training will be provided prior to the event.
So if you want to experience working for an international event come to this session at 10:15 - 10:45 on Monday 6th March in the Business School.
Please bring your Student ID with you.
Following the session there will be a pop up stand in the north atrium during Monday afternoon for you to sign up for the paid work opportunities. To sign up on the day you will need to bring with you the following documentation.
2x Proof of address (Any Utility Bill/Bank statement less than 3 months old and Government(HMRC)/Council Letters less than 12 months old.)
1x Right to work: Passport or share code
1x Proof of NI: HMRC Letter, P60/P45 DWP Letter or NI Card (We do not accept payslips)
In A Nutshell...
Learn more about...large scale international events
Sign up to...an opportunity to gain real work experience at a large international event
Have fun working...experience the fun of hosting a large international event
Gain recognition...with work experience to showcase on your CV
Earn up to 3 Rise points ... which can be recognised within your degree.
Schedule
10:15 to 10:45 on 06/03/23 - BS G36 lecture room 3 north atrium




Come and find out how to get real work experience

Sign up to opportunities