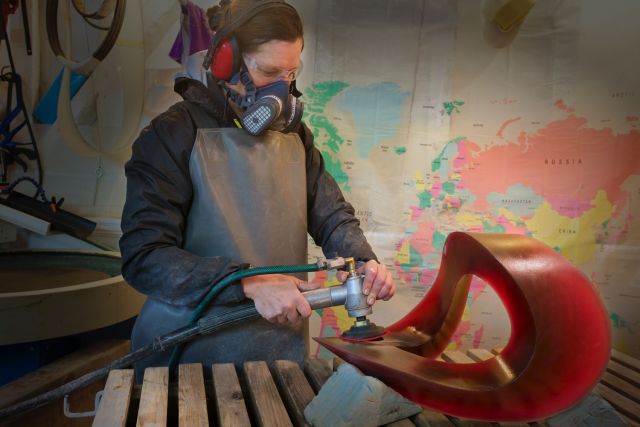 Takes place with a fixed time and schedule
15th March
09:45 to 15:00
Log In To Book
Enterprise Visit: Cumbria Crystal and Heike Brachlow
Open to All Students. Come and experience the workings of the amazing Cumbria Crystal company and see inside the studio of Heike Brachlow. Learn about craft, glass, crystal, product design, making, business and entrepreneurship!
Students will gain first hand insight to the operation of this factory and studio, the business operation, production, processes and people of both a factory and a self-employed artist.
Website: https://cumbriacrystal.com/ http://www.heikebrachlow.com/
Instagram: https://www.instagram.com/cumbria.crystal/ https://www.instagram.com/heikebrachlow/
Packed lunch will be provided with vegetarian/vegan sandwiches, however, if you have specific dietary requirements you will need to bring your own lunch.
Meet at 9.45am outside students union building, Higher Ormond Street, M15 6BR. We will travel by coach and return from the factory at 3pm.
Students must bring drawing equipment (pencils, sketchbook, eraser), notebook, and photography equipment (e.g. mobile phone or SLR camera) to record your visit.
Please wear suitable footwear for entering a working factory (no heels or open toed shoes) and for expected weather conditions.

This will be a walking tour in an industrial setting, including stairs.

If you have a PLP or other accessibility issues please contact Geoff Man (g.mann@mmu.ac.uk) before Friday 10th March to discuss.


Capacity on this trip is VERY limited with only 12 spaces, so please ensure you only sign up if you can attend and ensure you sign up early to guarantee a place.
It is vital to contact Geoff if you are unable to attend after signing up to release your space to someone else
In A Nutshell...
Learn...glass, crystal, craft, making, business and entrepreneurship.
Meet...successful Norther entrepreneurs.
Gain Insight...into running your own creative business.
Visit...an amazing crystal factory and glass studio in the Lake District.
Earn up to 3 Rise points ... which can be recognised within your degree.
Schedule
09:45 to 15:00 on 15/03/23 - Ulverston, Cumbria LA12 7LB




Cumbria Crystal and Heike Brachlow.