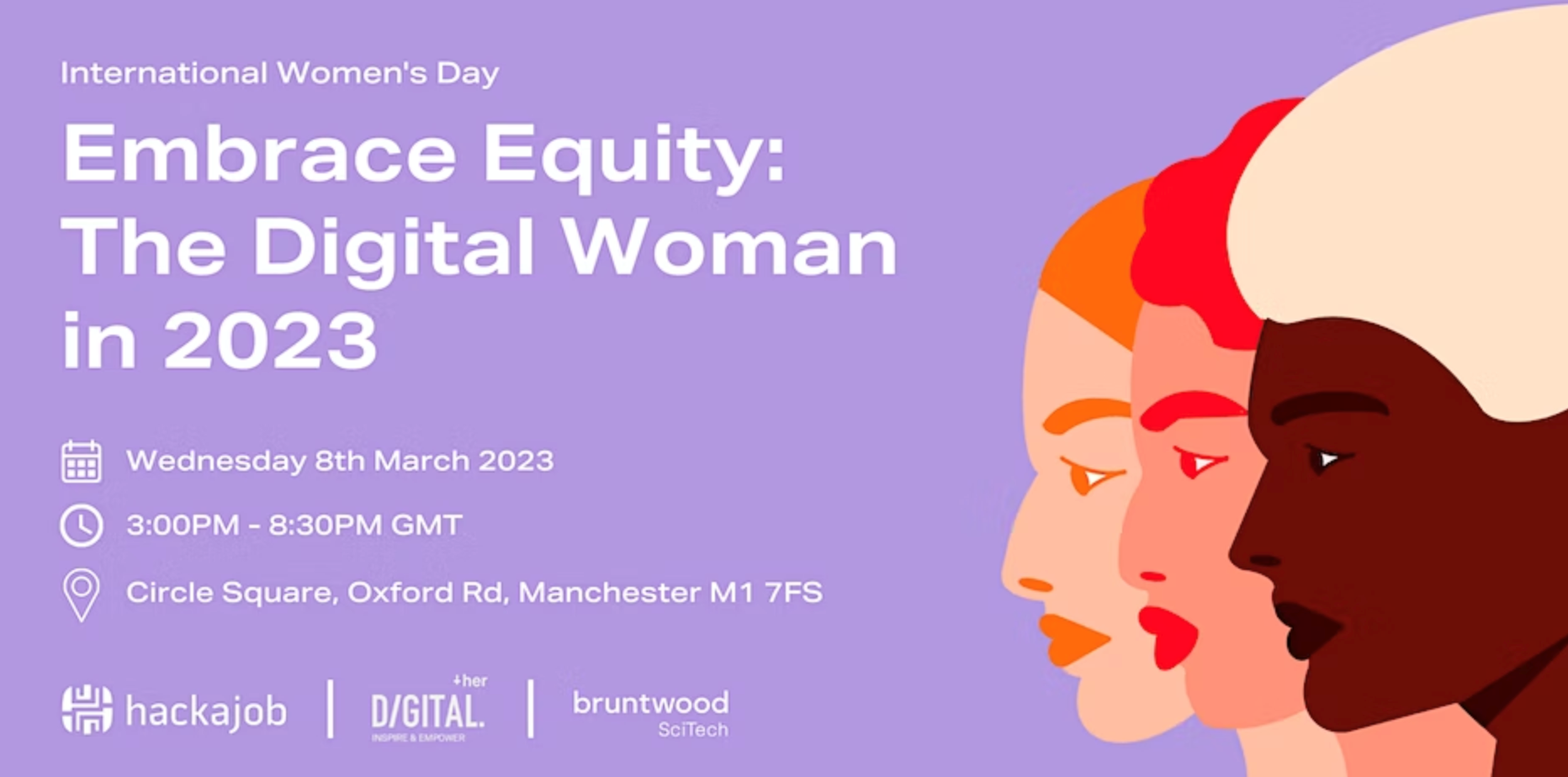 Takes place with a fixed time and schedule
Log In To Book
Embrace Equity: The Digital Woman in 2023
Digital Her, hackajob and Bruntwood SciTech have teamed up to celebrate International Women's Day 2023, offering the chance for the community to connect, and learn from one another.
If she can see it, she can be it!
We welcome you to drop into this meet up any time between 3pm - 8:30pm for a host of talks, workshops and networking with like-minded women in tech and digital. We'll be discussing everything from kick-starting your career to the future for women working in the tech industry.
If you work in tech, and are looking to progress your career or are interested in finding out more about what the industry has to offer then this is the event for you! Sign up and join the community of like minded and supportive people.
We'll soon be announcing series of talks, panels, and workshops that you can take part in. If you're signed up to attend the event, you'll get an update.
If you're joining us in the evening for networking, we'll be providing a selection of drinks and pizza.
In A Nutshell...
Connect ... with likeminded people
Learn ... from women in tech
Network ... build your professional profile
Gain ... confidence with empowering talks
Earn up to 25 Rise points ... which can be recognised within your degree.
Schedule
15:00 to 20:30 on 08/03/23 - No.1 Circle Square, Oxford Road, Manchester, M1 7FS




Attend in person