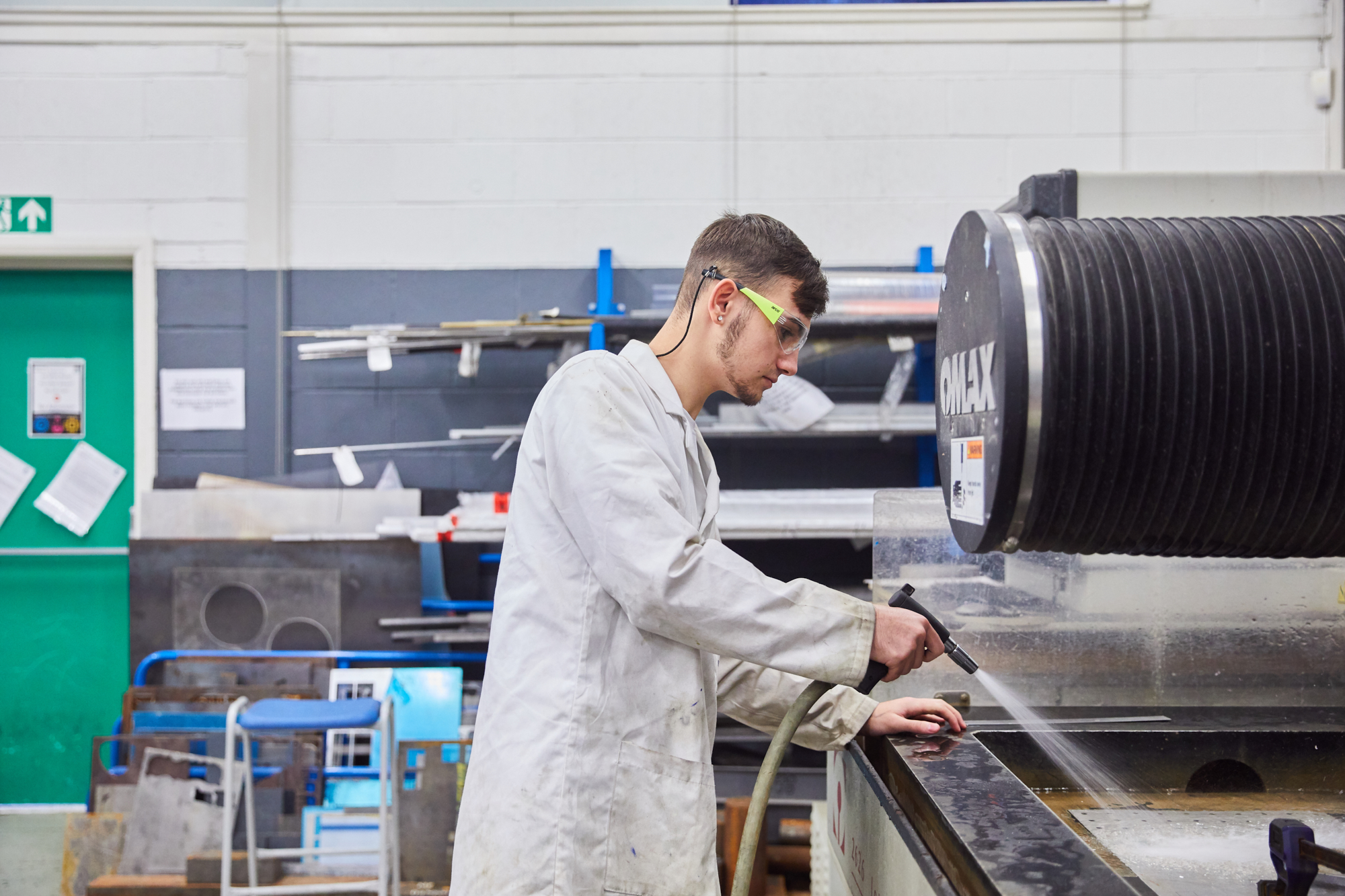 Takes place with a fixed time and schedule
Log In To Book
Digital engineering management
Learn about innovation, sustainability and management to change the future of engineering.
The engineering landscape is evolving fast. The combination of digital and physical technologies that is driving the Fourth Industrial Revolution (Industry 4.0) is changing our world.
This practical taster session will introduce you to the skills needed to manage multidisciplinary projects and drive innovation in the engineering sector and beyond.
You'll take part in the 'Marshmallow Challenge', a simple team-building exercise that involves dry spaghetti, one yard of tape and a marshmallow. Who can build the tallest tower with these ingredients?
You'll also learn about the new John Dalton building project and analyse the Building Information Model (BIM) to understand how structure information can be stored in a digital model.
In the session you'll learn valuable skills in teamworking, digital engineering management and whole lifecycle embodied energy considerations.
In A Nutshell...
Upskill... in an area that is recognised by industry professionals
Further study...get a taste of what it's like to study a masters
Be sustainable...learn how the engineering department is leading the way in sustainability
Future ready...be at the heart of the latest industrial revolution (Industry 4.0)
Earn up to 12 Rise points ... which can be recognised within your degree.
Schedule
10:00 to 13:00 on 24/05/22 - John Dalton E320




Attend an event