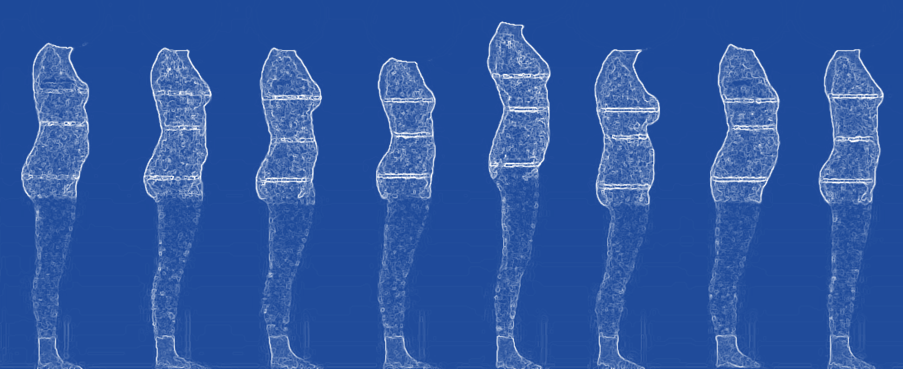 Takes place with a fixed time and schedule
Log In To Book
Conscious fashion bodies: A psychological probe into the act of fashion consumption
Have you ever wondered how other people feel about having to fit their bodies into mass produced fashion? This project explores the process of buying mass produced fashion and the psychological impact it has on people how they feel about their bodies.
Host Academic: Dr Kathryn Brownbridge A small team of academics from the fashion and psychology departments have been collaborating over a number of years assessing the use of 3D body scanners, body image, garment fit and textiles waste. This Rise project provides opportunities for 4 -6 students to get involved in the latest project, focusing on how consumers of fashion find garments that fit their bodies and the subsequent impact of this process on their body image and self-esteem. We are looking for students who are interested in fashion consumption and how it makes people feel. Activities will include discussion groups to establish the different processes of fashion consumption and identifying the problems that impact people when consuming fashion. Workshops will aim to create and evaluate research questions for qualitative interviews and activities to generate new and innovative methods of qualitative investigation relating to the psychology of fashion consumption. The sessions will take place between the end of May, running through to June. Please outline why you are interested in fashion and the process of consumption in your expression of interest and tell us a bit about your own student experiences so far.
In A Nutshell...
Collaborate... with experts from Fashion and Psychology departments
Discuss and debate... with students and academics from different disciplines
Contribute... to new research insights
Engage... in qualitative research activities
Consider... the implications of fast fashion
Earn up to 300 Rise points ... which can be recognised within your degree.
Schedule
23/05/22 to 30/06/22




Internship