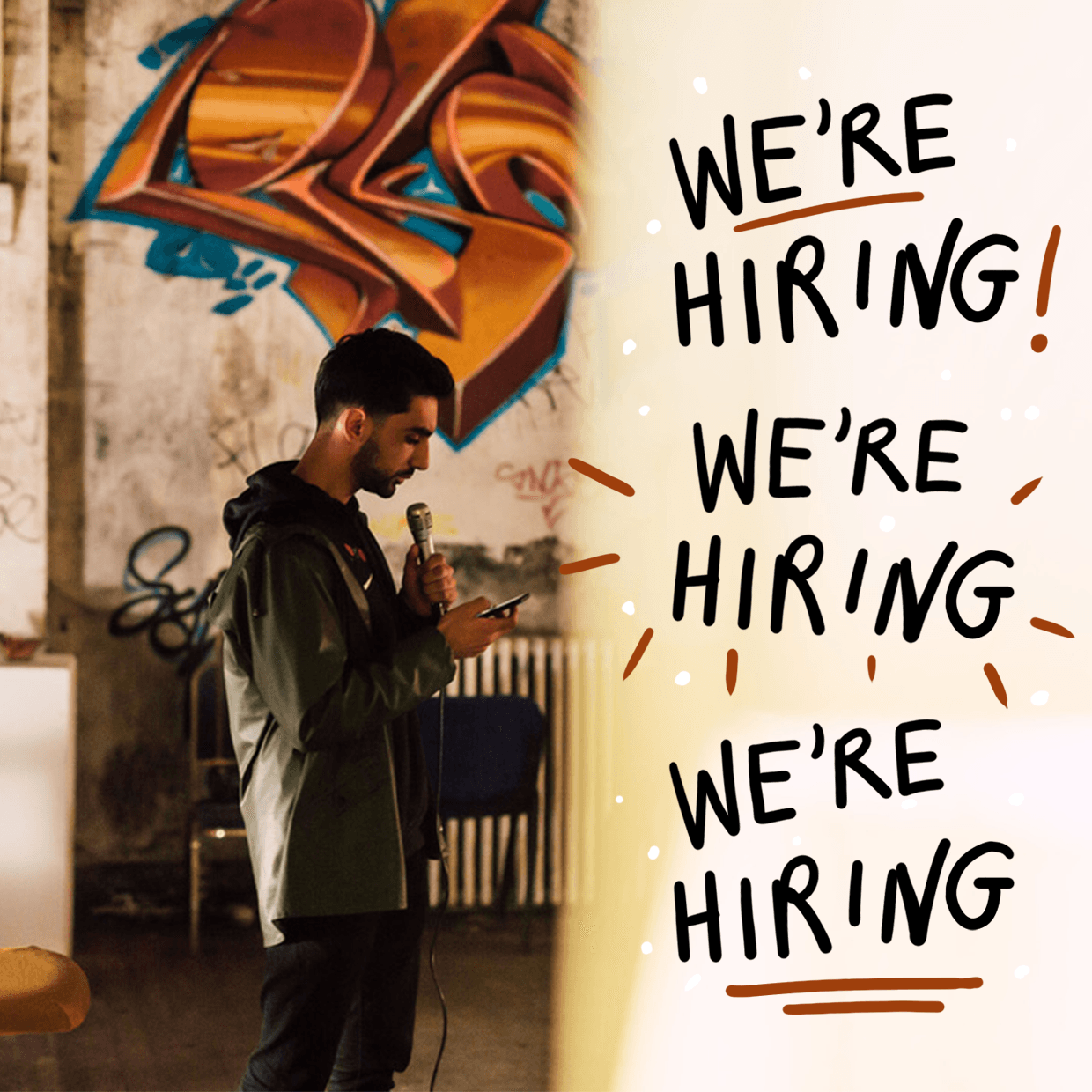 //REWORK THIS
Activity: Takes place with a fixed time and schedule
18th October
to 30th July
You will earn 300 bronze points for completing this activity.
Log In To Book
Community Arts Internship - Communications Assistant
Interested in working with communities? Got a creative approach to working with people? Apply to be Get it Done's Communications Assistant
Get It Done are looking for a Communications Assistant to join them on their creative community arts project
Can You Hear Me Now?
with Manchester Central Foodbank. About Get it Done: Get It Done is a community arts organisation based in Manchester and London. Get It Done works directly with communities to facilitate creativity and to create measurable social change. They also upskill young people with the tools to lead impactful projects themselves and professionalise their creative practices. Manchester Central Foodbank is member of the national Trussell Trust network of foodbanks supporting people in central, east, and north Manchester. About the role: Can You Hear Me Now? is a creative campaign aiming to challenge negative stereotypes around people using foodbanks. Over the past two years, we have created an online archive of stories of poverty and designed and distributed creative activity packs to over 1200 individuals living with food insecurity across Greater Manchester. You will be joining the team at a very exciting point in the project, supporting both the Can You Hear Me Now? project as it continues and our new campaign Placemaking Piccadilly. In this second phase of our project we are currently running a creative workshop programme with our foodbank users and running a series of events discussing public spaces taking place over the next couple of months. This role is a 100 hour internship in collaboration with Manchester Met Uni, you will primarily be supporting our communications and social media. Key responsibilities: Marketing and Promotion - Lead on promotion and marketing of the project, workshops and upcoming events using social media tools. Build fruitful relationships with local partners, media and press, communities and institutions. Content creation - Communicate with our audiences and build our social media profile through visual and written content to be shared online in promotion of the project. Admin - Support with day to day tasks such as responding to emails and other administration. What you will gain: - Experience working as part of a creative project team and being an integral part of a community arts project - A portfolio of content for post-graduation - A network of creative connections across Manchester - Professionalise your creative practice into a career in the arts The ideal candidate would: - Have an interest in using arts for social good and an interest in working collaboratively with communities to inspire creative impact - Be enthusiastic and driven - Get It Done values the power of making things happen things, and so any new addition to the team would need to be passionate about getting things done - Be friendly, personable and have good communication - you will be working with different individuals, many with diverse experiences and must be able to communicate clearly and in a friendly manner - Be organised and punctual - working in events requires managing multiple deadlines and being able to prioritise tasks - A keen eye for details - we pride ourselves on producing high quality outputs within our projects - Want to further a career in the community arts / charity sector - Have demonstrable knowledge of marketing / promotion (desirable, not essential) - Have demonstrable knowledge of Adobe Suite (desirable, not essential) This paid internship is only open to students from Manchester Met University. We actively encourage applications from individuals who are traditionally less represented in the creative sector, as our ethos celebrates embedding diverse creative voices into important decision-making conversations. TO APPLY - Please show an expression of interest on this job advert and provide us with a written statement that includes why you are applying for this role; what experience you have that is relevant (not necessarily directly related, but anything you can use as transferable experience) and any skills you think you can bring to this role - basically, tell us why you think you'll be a good fit.
In A Nutshell...
Part Time... 100 hours between Mid October 2021 - June 2022 (Equates to 25 weeks at 4hrs p/w)
Key Responsibilities... Marketing and promotion; Content Creation and Admin
Gain experience... Working in a creative project team
Upskill... You're portfolio of content for post-graduation
Create... A network of creative connections across Manchester
Apply... A written statement is required that includes why you are applying for this role; what experiences and skills you think you can bring to this role and why you think you'll be a good fit
Earn up to 300 Rise points ... which can be recognised within your degree.
Schedule
Invalid date to Invalid date on Invalid date




A Paid internship

An opportunity to work in a community arts organisation. The specific hours of this role will be defined with Get it Done.