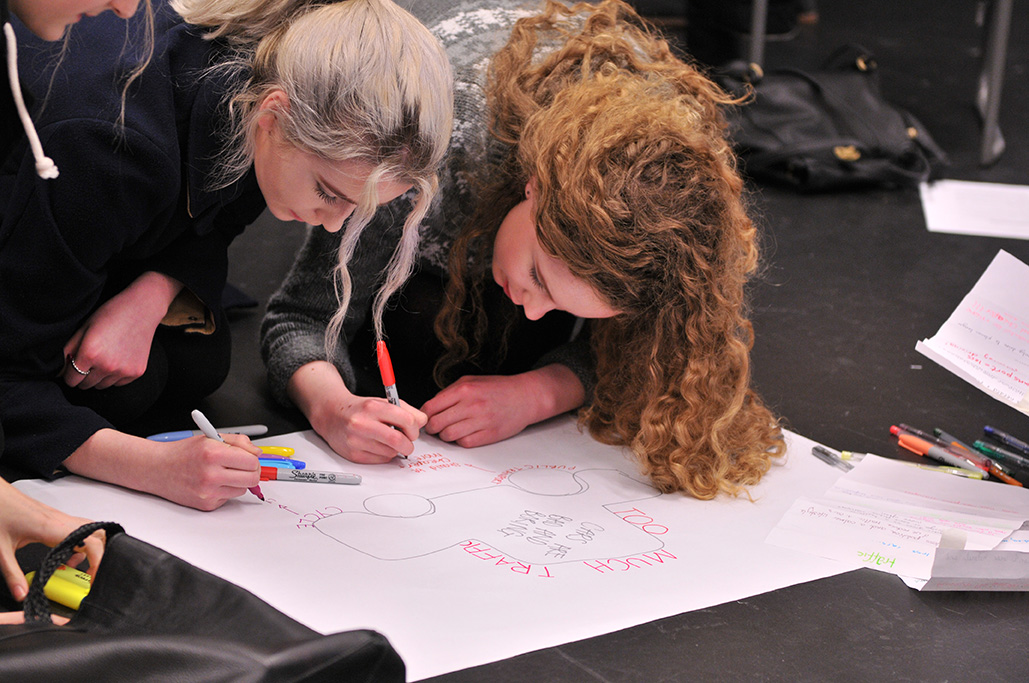 //REWORK THIS
Activity: Takes place with a fixed time and schedule
9th November
to 28th June
You will earn 300 bronze points for completing this activity.
Log In To Book
Comino Poet in Residence
Apply to be a Poet in Residence where you will collaborate with a school teacher and a cultural partner to design and deliver a poetry project for young people.
No prior teaching or workshop experience is required to apply for this opportunity. We want to hear about your passion for writing poetry, to see that you have a desire to work with young people, and find out about your willingness to learn during this high profile and exciting collaborative project.
Full training and support is provided, alongside a £450 bursary to cover project and travel expenses.
The Comino Foundation works with primary and secondary schools across Greater Manchester on creative projects. The Manchester Poetry Library here at Manchester Met partners with them to deliver a project at 8 of those schools; led by 8 Manchester Met 'Poets in Residence' (PIR) students.
By the end of this project, you will have worked collaboratively with colleagues in school and in one of the City's cultural organisations. You will have gained confidence and learned much about how a creative project sits within both the school and the wider cultural context. You will receive full accreditation for your work in a project anthology and in the Poetry Library exhibition.
A full brief and timeline is available here.
If appointed as a PIR:
You will be given full training via 4 preparatory training sessions. (These take place on Wednesdays 4-6pm throughout November).
On 7th December, you will be paired with a Teacher and a Cultural Partner and, together, you will devise a project that will run in a Greater Manchester school between Jan-March, 2023
Each project will consist of 5 sessions: an introductory visit, a visit to your cultural partner and 3 poet-led sessions in the school.
Poetry outputs will be exhibited in the Poetry Library throughout June/July and schools are encouraged to visit. A formal celebration happens on 28th June 2023, where all partners will share their project stories.
Some of the activities/events you will be participating in include:
4 x Poetry Library Training Sessions: These sessions will cover: Introduction to the Manchester Poetry Library collections and resources; Working with children and young people: including safeguarding and workshopping basics; Workshop basics part 2. Planning and running workshops using resources available in the poetry library and online; Discover the city's cultural offer and find out more about the cultural partner you will work with on your project.
Comino Poet in Residence Launch event: A day to meet your project partners to plan your project together. Bring your diary and your creative ideas. It is essential that everyone attends. Lunch provided.
Poet in Residence project delivery: Each project will consist of: 1 x introductory visit to school to meet the pupils, 1 x visit with pupils and teacher to cultural venue & minimum of 3 additional poetry workshops Dates to be agreed on Dec 7th.
Project outputs and reporting: The poet, along with the teacher, will be responsible for collating pupils' poetry in whatever form is decided by the project. Poets will also be expected to produce a report (template provided) to share with Comino.
Comino poet in residence celebration / sharing event: An informal presentation of all eight projects and a tour of the exhibition of project outputs in the Poetry Library.
In A Nutshell...
Collaborate ... with professional educators to develop and deliver a poetry project
Develop your skills ... via bespoke training and practical opportunities designed by Manchester Poetry Library staff
Communicate ... your passion for poetry with young people in a creative, collaborative environment
Gain recognition ... through Rise accreditation and by seeing your work displayed in the Poetry Library
Earn up to 300 Rise points ... which can be recognised within your degree.
Schedule
13:00 to 15:00 on 09/11/22 - Grosvenor East: Manchester Poetry Library




Poetry Library Training session 1

13:00 to 15:00 on 16/11/22 - Grosvenor East: Manchester Poetry Library




Poetry Library Training Session 2

13:00 to 15:00 on 23/11/22 - Grosvenor East: Manchester Poetry Library




Poetry Library Training Session 3

16:00 to 18:00 on 30/11/22 - Takes place online




Poetry Library Training Session 4

09:30 to 16:30 on 07/12/22 - Geoffrey Manton LT1




Comino Poet in Residence Launch event

09/01/23 to 31/03/23




Poet in Residence project delivery

03/04/23 to 19/05/23




Project outputs and reporting

16:30 to 18:30 on 28/06/23 - Geoffrey Manton LT3




Comino Poet in Residence Celebration / sharing event