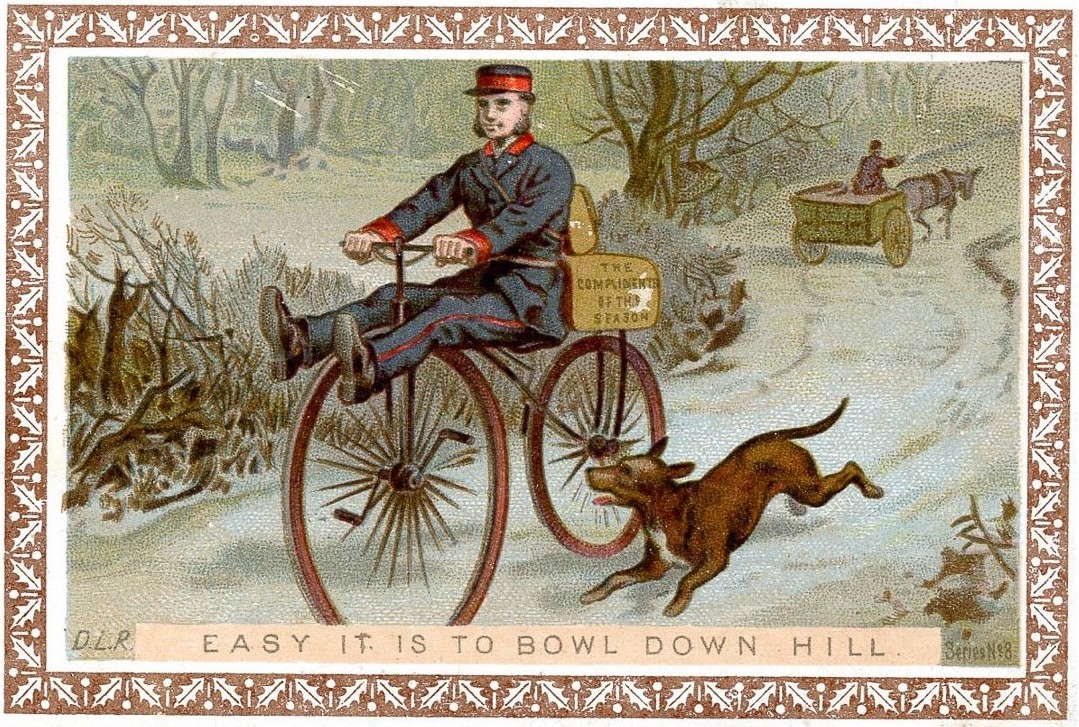 //REWORK THIS
Activity: Takes place with a fixed time and schedule
You will earn 300 bronze points for completing this activity.
Log In To Book
Co-Curating Victorian and Edwardian Greeting Cards
Have fun exploring the wacky world of Victorian and Edwardian greeting cards. Gain experience in co-curating an on-line exhibition. Develop skills in researching nineteenth century material culture and in making these artefacts appealing to a contemporary audience.
Research Hosts:
Dr Rachel Dickinson
(English) Dr Emma Liggins (English) Stephanie Boydell (Special Collections Museum) Greeting cards enable us to celebrate milestones such as births, deaths and holidays. Their illustrations and verses can communicate sentiments we struggle to express. The Victorian period brought a 'Golden Age' of greeting cards, with thousands of birthday, Christmas, Valentine, wedding and mourning cards exchanged annually. As significant components of nineteenth-century material culture, they were used to celebrate and commemorate events, reinforce family ties, convey emotions and 'make memories'. Looking back now to reassess the designs, messages and sentiments of Victorian and Edwardian cards can help us consider their uses in a world altered by pandemic. Manchester Metropolitan University Special Collections Museum houses the Seddon Collection, the largest, most comprehensive collection of greeting cards in public hands, and the largest publicly accessible in the country.  Join us to co-curate 'Celebrations', an on-line exhibition as part of a larger project supported by the AHRC. The interns will begin by visiting the Special Collections Museum to learn how to work with fragile historical materials and to scope the collection for items to investigate. They will then produce research in response to this, and will share their outputs via a blog and a virtual mini exhibition. You will develop a bespoke response to this brief.  For example, students on creative pathways (such as Creative Writing, Games Design, Illustration, Fashion…) might develop a practice as research brief where they create their own response, while students from text-based subjects such as English or History might choose to writing a more traditional research-supported blog aimed at the general public, while students from areas such as Events Management would oversee an on-line launch of the mini-exhibition.  There are many tailored possibilities. This is open to students at any level of study from Foundation to PhD.
In A Nutshell...
•Collaborate... with students and staff from across the university
•Gain... co-curating skills useful for working in schools, museums, libraries, galleries as well other sectors and even developing your own on-line profiles.
•Learn... how to catalogue museum collections
•Inspire others... by thinking creatively about the long nineteenth century
•Develop skills... in engaging with a range of audiences
Earn up to 300 Rise points ... which can be recognised within your degree.
Schedule
23/05/22 to 30/06/22




Research Internship

Work flexibly with some on-campus meetings aiming for at least one day per week for four to five weeks likely starting in May. Note the dates below are not yet confirmed but are likely to be across May and June..