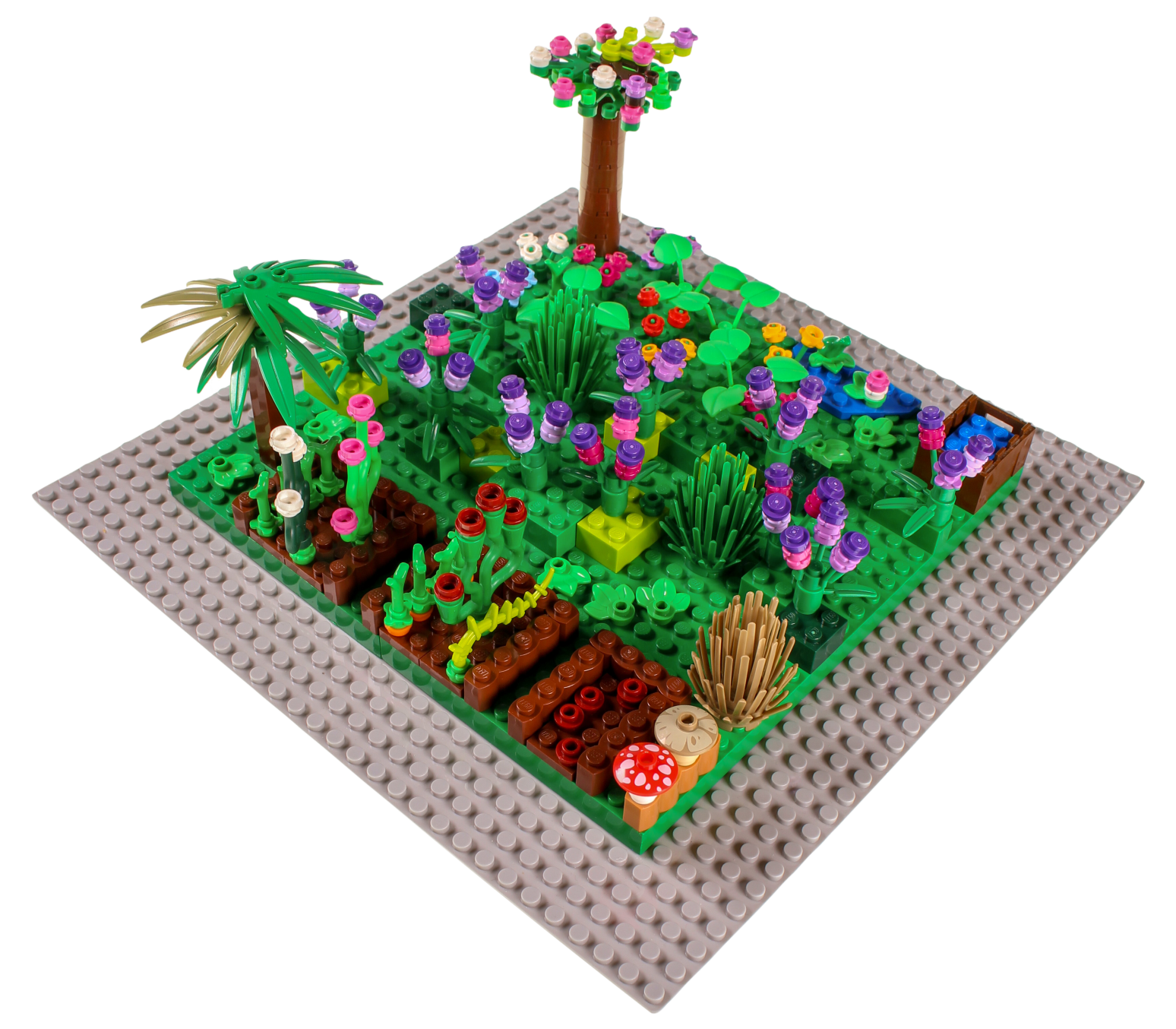 Takes place with a fixed time and schedule
23rd March
14:00 to 16:00
Log In To Book
Climate Resilience Lego Gardens
This fun workshop looks at how urban green spaces could help make us more resilient – through Lego!
Whilst we hear a lot about the impacts and causes of climate change, we rarely discuss how we can be resilient against the effects.
Explore how we can prevent and reduce impacts such as flooding and droughts with gardens, using Lego to show your ideas. This in person workshop involves collaborating in small teams to figure out how you might creatively transform a typical Manchester garden into one that provides many benefits for climate and wildlife. Following the workshop you will be invited to sign up to the 'My Back Yard Pledge' and use the knowledge from this workshop to transform your own outside space. This workshop is delivered as part of a research project funded by the Natural Environment Research Council, working in collaboration with RHS Bridgewater Garden, Legoland Discovery Centre Manchester, and the 
Manchester Metropolitan Carbon Literacy Team
. Further details on the research are available here: 
https://ginacavan.com/impact/climate-resilient-action/
In A Nutshell...
Learn... about climate resilience
Collaborate... with others in building Lego models
Share ideas... about climate resilience
Be creative... in designing your own green spaces
Earn up to 10 Rise points ... which can be recognised within your degree.
Schedule
14:00 to 16:00 on 23/03/22 - John Dalton Building Room E422




Attend the event in person