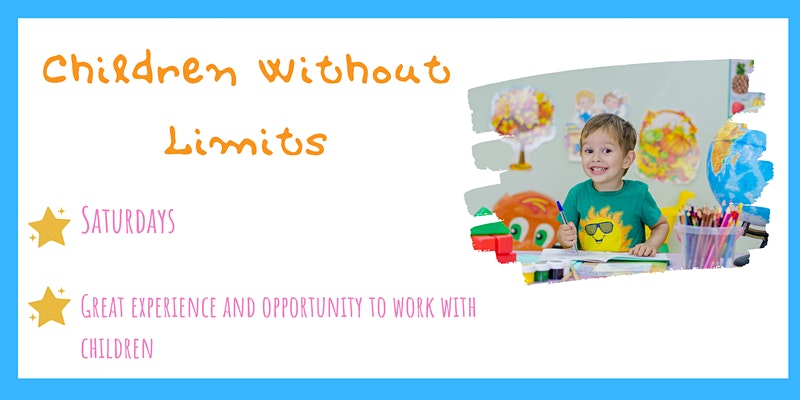 Takes place with a fixed time and schedule
27th October
13:00 to 15:00
Log In To Book
Children Without Limits - Help to teach primary school children on campus
This is your chance to work with primary school children that visit the Faculty on Saturday mornings for extra lessons in a range of subjects.
You will be responsible for helping the children's development whilst acting as their teaching assistant – taking direction from the class teacher. You will gain valuable skills and hands on experience of working with the public and children, whilst building confidence as you go. It is a fantastic opportunity to make your CV stand out and is something that you can talk about passionately when you start looking for your first job or the next step on your journey. It is also a great chance to meet new friends and like-minded people. You will need to commit to at least 5 consecutive Saturday mornings from 9.30am - 12.30pm. Hopefully you will enjoy it so much that you will want to stay for all 15 sessions across the year - leading to a holiday club / summer camp for the children next year. All students who wish to be involved in this project MUST complete both training sessions. The session will cover: How children learn. Breaking down barriers to support children learning. Safeguarding young children. We can't wait to see you there!
In A Nutshell...
Develop ... your understanding of safeguarding
Gain ... hands on childcare experience
Meet ... like-minded people
Learn ... new skills
Earn up to 180 Rise points ... which can be recognised within your degree.
Schedule
13:00 to 15:00 on 27/10/21 -




Attend on-campus training