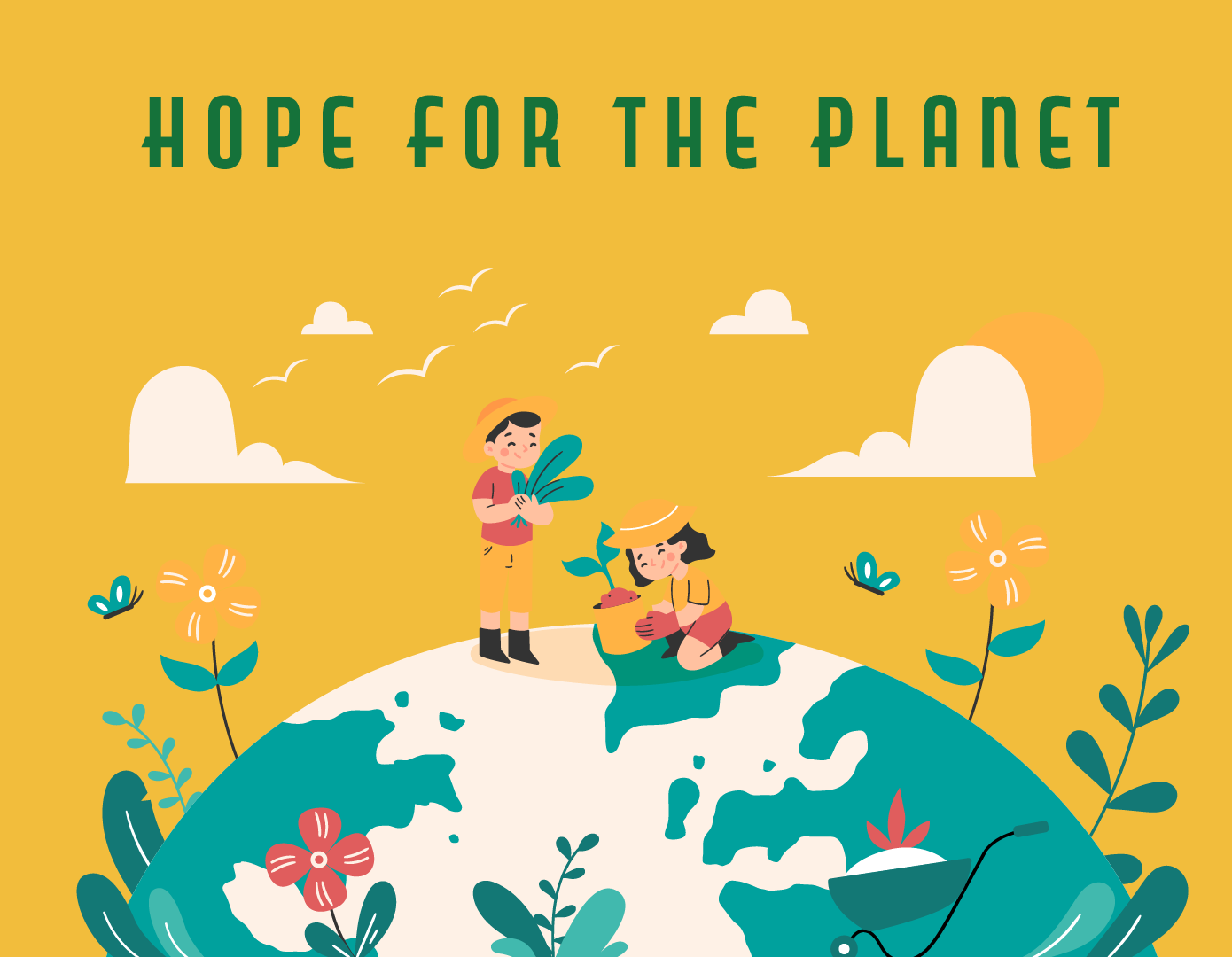 Takes place with a fixed time and schedule
Log In To Book
Call For Artists - Hope For The Planet Exhibition
Your chance to help the planet through creativity, and showcase your work in an exhibition.


Do you want to spread hope for the planet using your creative skills? Then this is the perfect opportunity for you.
Submit a piece of creative work that spreads a message of hope for our planet to be part of the upcoming exhibition. It is open to ALL students and staff and open to all types of creative work including illustration, graphic design, fine art, animation, film, textile, sculpture etc It can be a new or existing piece of art. If you are unsure if you're type of work will be suitable, get in touch by sending a message to sofia@terramovement.com
The exhibition will take place in the University and an external venue (to be confirmed) so it will be a great opportunity to get your work seen by others. Inspire action by doing what you love!
How to submit your work:
If you are interested in taking part in this, be sure to send an email to makechange@mmu.ac.uk just to let us know that you'd like to take part (this is so we are aware of how many people will get involved)
You can then submit your piece to makechange@mmu.ac.uk ( you can use wetransfer.com if the file is too big). Also include your full name and student ID in the email and a small description of the piece of work (optional). For more information visit: https://www.terramovement.com/hope-for-the-planet-exhibition-manchester/
If your piece is a physical piece of artwork, and you would like us to showcase the original piece, send us an email so we can arrange that. We might discuss a digital representation of your piece, depending on scale and space requirements.
–
Even though we would like to showcase everyone's work, depending on the number of submissions, we may have to curate a selection of the works submitted to fit with the space.
This exhibition is part of a wider project of one of our students, Sofia Hadjiosif, who is developing a community called Terra Movement aiming to spark social and environmental change through art, design and creativity.
For any questions message Sofia on Instagram or send her an email at sofia@terramovement.com
In A Nutshell...
Opportunity... to get your work in a public exhibition
Engage... in the climate movement using your creative skills and ideas
Share... with the world a message of hope for the planet to build community and connect us all
A chance to help your community .... By inspiring people in Manchester to help the world through your creative medium
Earn up to 10 Rise points ... which can be recognised within your degree.
Schedule
10/04/22 to 10/04/22




Submit your work between 1st - 27th March

Submit your artwork by 27th March to makechange@mmu.ac.uk to be considered for this exhibition