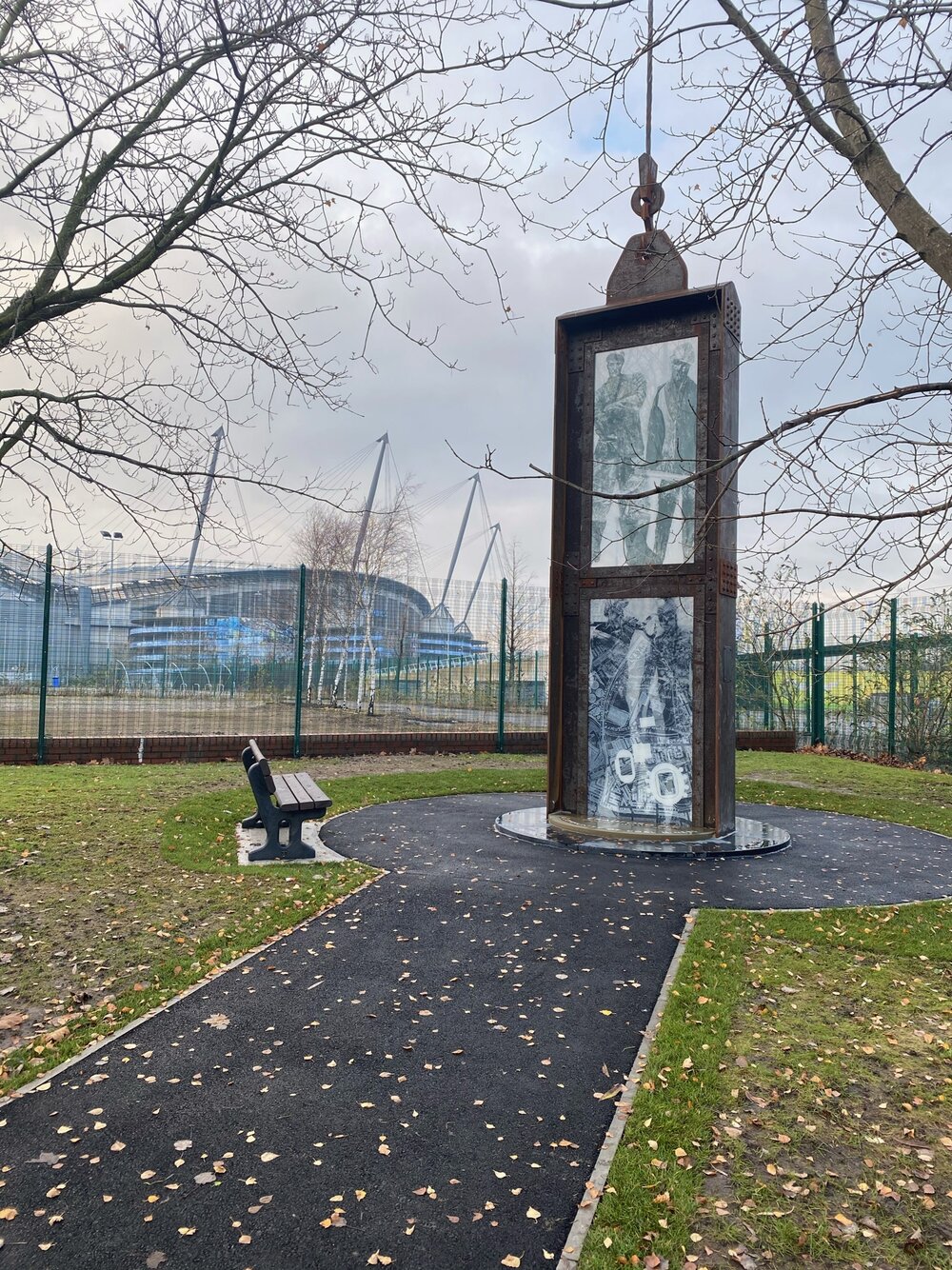 //REWORK THIS
Activity: Takes place with a fixed time and schedule
You will earn 300 bronze points for completing this activity.
Log In To Book
Bradford Pit Project: Heritage - Creativity - Community
Explore one of our city's most important industrial heritage stories through creative interpretation and community collaboration to produce an interactive website.
Work with a diverse group of volunteers and experts to investigate an existing archive and give voice to local residents.
Any discipline with interests in visual communication; digital media/related technologies; content generation; archives; public history/heritage; community work.
A variety of collaborative learning experiences and visits across, 1 day or 2 half days per week from May 9th– June 24that various locations, including MMU, Archives+ Central Library, Manchester and Beswick Library, East Manchester.
Requirements
A minimum of 1 day per week between May 9th – June 24th at various locations in Manchester including MMU; Archives+ at Central Library and Beswick Library, East Manchester.
6-12 hours per week level of commitment required from students, but this is negotiable.
If this sounds like something for you…
Apply by filling in our Expression of Interest. Please include in your answer:
What subject you are currently studying and the direction of study within your subject area
Why you want this role
Personal interest that you feel are relevant
In A Nutshell...
Collaborate... with students from across the university and volunteers from East Manchester
Upskill... advance your skills in communication (written, oral, digital, visual); whilst supporting community participation and skill development
Gain professionalising experiences.... in research; public engagement; project development and design
Mentor... receive advice and support from consultants and experts, whilst gaining leadership skills and mentoring community volunteers
Engage with archives... gain experience in interpretation and digital media storytelling
Deliver community benefits...present your collaborative ideas to the project team and have the opportunity to continue this work to realisation
Earn up to 300 Rise points ... which can be recognised within your degree.
Schedule
09/05/22 to 29/06/22 - various locations, including MMU, Archives+ Central Library, Manchester and Beswick Library, East Manchester




Specific dates, times and locations TBC

Dates will be confirm within the coming weeks.