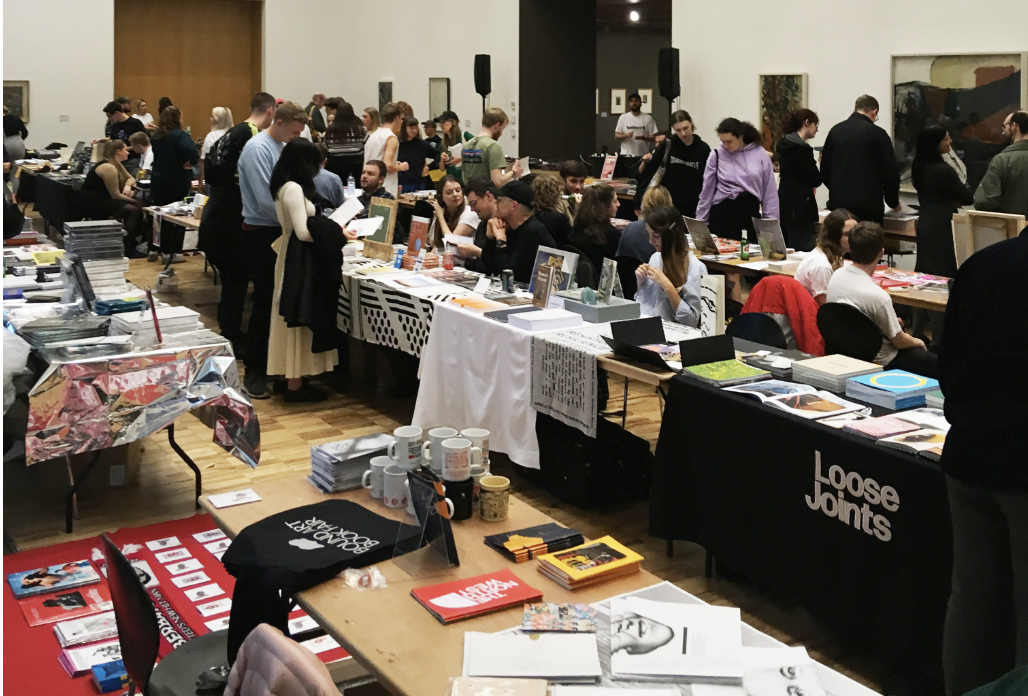 //REWORK THIS
Activity: Takes place with a fixed time and schedule
17th October
to 25th November
You will earn 100 gold points for completing this activity.
Log In To Book
Bound Art Book Fair 2023
Shape the success of the first official Manchester School of Art self publishers showcase at Bound Art Book Fair!
We are looking for a collective of students to run a table on behalf of fellow MSoA students at this years Bound Art Book Fair, running 25th - 26th of November 2023.
About Bound Art Book Fair
"The fair will feature dozens of local and international publishers, artist presses and collectives, as well as a free public programme of talks, workshops and parties. This year our programme has been developed to complement the concurrent Whitworth exhibition (Un)Defining Queer. We'll explore the use of fashion media as a critical tool for communication, and survey historical and contemporary uses of print to celebrate, unify and inform LGBTQI communities and other marginalised identities."
More information can be found here: https://boundartbookfair.co.uk/
Selected students will showcase one of their own publications at the fair, and work with MMU staff to create a cohesive project plan and promotion strategy.
Please apply with the following:
> Information about the book / zine project you would like to bring to the fair -- a description of the themes, format, printing method, edition size, etc. You must have at least five copies available for sale.
> Link to either documentation of your book / zine, or previous work; online portfolios, Instagram or PDFs.
> A short paragraph about why you'd like to be involved in set up and running of the table.
> Whether you're available for initial meet ups in the first and second week of October.
> Whether you're available to run the stall at The Whitworth 25th - 26th of November 2023.
Students from all courses and backgrounds are welcome to apply.


Associated Badges:
In A Nutshell...
Collaborate... with fellow students to create a platform for self publishing at MMU
Get inspired... by local, national and international creative publishers
Develop skills... in marketing, project management and social media promotion
Gain recognition... by platforming your work and the work of the work of your peers at The Whitworth art gallery
Earn up to 100 Rise points ... which can be recognised within your degree.
Schedule
13:00 to 16:00 on 17/10/23 - Chatham 002




Initial Planning Meeting

Selected students will get together to share their publications and begin planning their table output for the upcoming fair.

13:00 to 15:00 on 25/10/23 - Chatham 002




Talk from Industry Professionals

Students will have the option to attend a series of short talks from industry professionals, focused on marketing and promotion within self publishing.

09:00 to 17:00 on 24/11/23 - The Whitworth




Bound Art Book Fair Day 1

Participants will be required to set up their stall, then take shifts to run the table. Bound will be hosting a series of talks that can be participated in, alongside the range of other tables to explore.

09:00 to 17:00 on 25/11/23 - The Whitworth




Bound Art Book Fair Day 2

Participants will again be required take shifts to run the table, then organise deinstall.