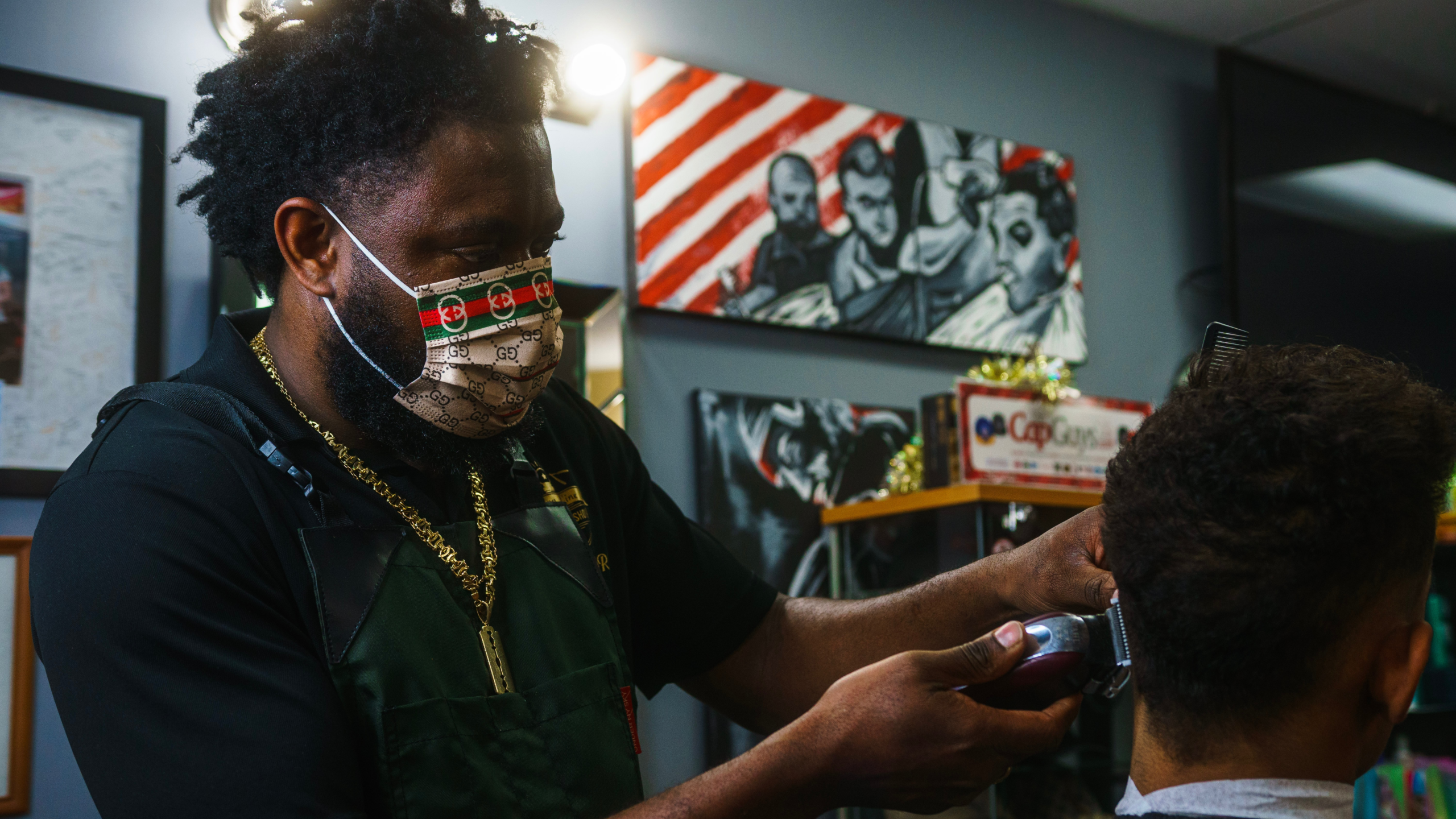 As We Are
//REWORK THIS
Activity: Takes place with a fixed time and schedule
26th April
12:00 to 15:00
You will earn 15 silver points for completing this activity.
Log In To Book
BlackMarketplace
Drop in to find out more about local black owned businesses from our very own Manchester and Manchester Met community
The Black Marketplace event is an opportunity for small black owned businesses, both local and students of Manchester Met, to come together and promote their services to students and staff at the University. Stalls will range from fashion and beauty to food services and graphic art.
Also in attendance will be firms such as KPMG and Deloitte who will be promoting opportunities to students who attend, so this event will be a great networking opportunity for all as well as a chance to support and get to know businesses within our communities.
All are welcome to drop into this event.
If you are interested in running a stall, you can sign up using this link (stall hosts will receive money towards promotional materials): https://forms.office.com/e/pFPz933yx9
If you have any questions, please email a.abdi@mmu.ac.uk
What participants will gain:
Attendees will gain an awareness of emerging black entrepreneurs both within the Manchester Met Community and the local Manchester community. Participants will have an opportunity enrich their entrepreneurial skills at following events.
Associated Badges:
In A Nutshell...
Network... business and learn about upcoming opportunities
Support... student entrepreneurs and local businesses
Showcase... your ideas and skills to others
Increase awareness... of local businesses that will enrich your time at University.
Earn up to 15 Rise points ... which can be recognised within your degree.
Schedule
12:00 to 15:00 on 26/04/23 - Main Hall, Student Union




Drop in flexibly or host your own stall