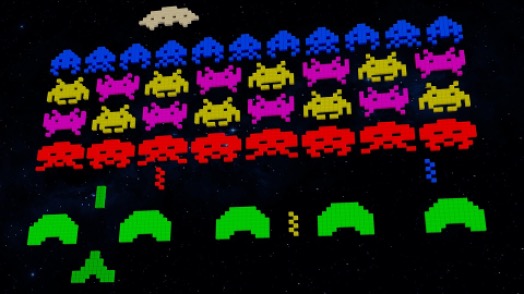 //REWORK THIS
Activity: Takes place with a fixed time and schedule
Log In To Book
Being the hero in your own health story: Testing a prototype of a CBT Adventure Game.
The intern will work alongside a team of academics who are developing an adventure computer game that engages players in CBT. For this specific role, the intern will work with Professor Marc Jones and Dr. Martin Turner to test the effects of a Serious CBT Adventure Game prototype (demo).
Supervisor: Prof Marc Jones What will you be doing? You will be working primarily with Professor Marc Jones and Dr. Martin Turner to recruit students to take part in a small study to test the effects of a CBT game prototype. You will be taking participants through a protocol where they play the game and then complete some questions about the game, relating to their thoughts and emotions. This is an experimental approach to testing the prototype of the game, and will involve some laboratory work. You collect and collate the data, and report back to the wider research team and be part of decision making about the direction of the game. Marc and Martin will provide steer and supervision, but you will be actively involved in the collection and interpretation of important data. What will you achieve? You will learn how to carry out laboratory data collection and how to engage participants in a research study. You will help to develop and run a research study that will inform decision making on the full CBT game. You will also learn important collaboration and communication skills. You will be part of something big and exciting, and will help in the development of a game resource that will help people access CBT support. What will you produce? You will produce a report for the Grand Challenge project team and present this report to them to inform decision making on game development. The information you collect will be incorporated into a project bid application too. The report may also be used as a basis for one or more peer-review articles. The bigger picture… This internship is one of various internships for the Grand Challenge "Serious CBT Adventure Game". In this Grand Challenge a team of academics are developing a serious computer game that engages players in CBT. The team are working on market research, literature reviews, demo production, demo testing, community engagement for co-production, storyboarding, and illustration. The team plan to submit a funding grant in late July 2022, and therefore the internships will help prepare for this.
In A Nutshell...
Collaborate ... with students and staff across the university
Engage online ... by working together on Teams
Develop ... important communication skills
Collect data ... and make sense of what the data is telling you
Gain experience ... working with experienced researchers on a live project
Be part of something ... exciting!
Schedule
25/04/22 to 29/07/22




Work flexibly

You will do testing of the demo game in the lab