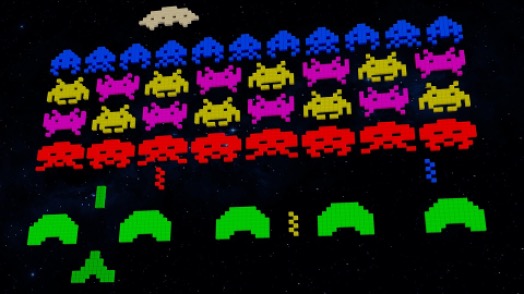 Takes place with a fixed time and schedule
Log In To Book
Being the hero in your own health story: Developing a narrative for a CBT game.
The intern will work alongside academics developing an adventure computer game that engages players in CBT. For this role, the intern will work with Dr. Ashley Williams to develop a narrative and series of storyboards for the game.
Supervisor: Dr. Ashley Williams
What will you be doing?
You will be working primarily with Dr Ashley Williams, to help develop the underlying story and narrative for a game that will incorporate decision making and Cognitive Behavioural Therapy. You will have the opportunity to influence the design and playthrough of the game by developing a series of story boards and levels that link together to form an overall engaging narrative. The stories and overall design will be evaluated through surveying CBT professionals on the narratives ability to educate players on CBT theory and practice.
What will you achieve?
You will learn how to contribute towards the development of serious games, solving real world problems through the use of games. This project in particular focuses on games narrative and games design to deliver the appropriate mechanics and experience to support CBT. You will gain unique and valuable experience in games development and research carried out at postgraduate standards. This is a fantastic opportunity if you are either interested in postgraduate study or want to enhance your games/storytelling portfolio.
What will you produce?
You will extend the design and development of a game aimed at supporting CBT. You will have the opportunity to produce story boards that enhances the existing game and shapes the design of game in the future. The development of the game will help the progression of a larger research project. Some of the game may be used in academic publications.
The bigger picture…
This internship is one of various internships for the Grand Challenge "Serious CBT Adventure Game". In this Grand Challenge a team of academics are developing a serious computer game that engages players in CBT. The team are working on market research, literature reviews, demo production, demo testing, community engagement for co-production, storyboarding, and illustration. The team plan to submit a funding grant in late July 2022, and therefore the internships will help prepare for this.
In A Nutshell...
Collaborate ... with students and staff across the university
Engage online ... by working together on Teams
Search and discover ... the world of computer games in CBT
Become an expert ... in a growing area
Gain experience ... working with experienced researchers on a live project
Be part of something ... exciting!
Earn up to 300 Rise points ... which can be recognised within your degree.
Schedule
02/05/22 to 29/07/22




Work flexibly

Help develop the underlying story and narrative for the game