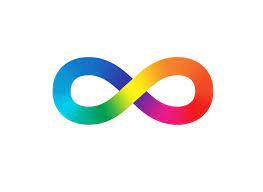 //REWORK THIS
Activity: Takes place with a fixed time and schedule
You will earn 60 bronze points for completing this activity.
Log In To Book
Autism Awareness Project
to provide feedback and advice for a project promoting autism awareness
You will be joining a team of academics and artists who are working on an educational resource to produce an information video on inclusive communication.
You role in the team will be to advice on the perspective of an autistic student and to offer input on a storyboard drawing on your experience.
You will will work closely with an experienced graphic designer who is producing this resource.
The internship will involve a few meetings and some written feedback/input for a total of 20 hours (4 days), flexible.
There will be also the possibility to engage with other projects on Autistic Awareness and be part of the neurodiversity team in the psychology department.
We are recruiting autistic students who are willing to support this inclusivity project to raise awareness among staff and students in the university.
In A Nutshell...
Team-working ... collaboration with a team of academic and artists
Critical and analytical skills ... develop skills that can be employed and extended to employability
Show Leadership ... by offering your input in the project and advocate for the autistic community
Gain ... experience of project design and delivery in the area of Equality and diversity
Earn up to 60 Rise points ... which can be recognised within your degree.
Schedule
31/03/22 to 06/05/22




Attend meeting/s and provide feedback on an educational project

In this scheduled meeting you will be provided with all the information about the project and the various responsibilities of the team. You will be also provided with all instructions and information to understand your contribution to the project.